Ten years ago, if a teenager was asked what they wanted to do when they left school, those who told their parents that they wanted to play video games for a living would have been written off as lay-abouts with no future. Fast forward to 2020 and this list of the top-earning Esports athletes shows just how much the world has changed.
With top-earning athletes bringing in an average of anywhere between $3,000 and $37,000 a year, and tournament winners often bringing home millions in earnings, industries aside from gaming have started to take notice.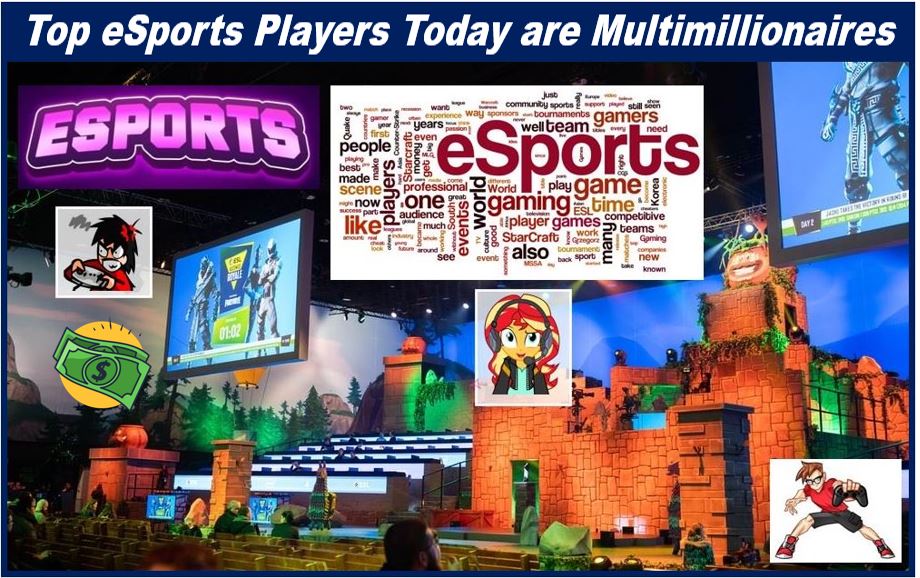 Just How Much is the Esports Industry Worth?
According to business analysts, investors are starting to take notice of the surging popularity of the esports industry, and for good reason. In a report by CNBC it was stated that, globally, almost 33% of people aged 18 to 25 spend more than an hour a day playing video games, with the number of people who watch esports online coming in even higher with nearly 400 million people reportedly tuning in to watch esports competitions for games like Fortnite, CounterStrike: Global Offensive (CS: GO), League of Legends, and Dota 2 in 2019.
Looking at the numbers, global esports revenue is expected to total $1.1 billion in 2020 with $822.4 million expected to come from sponsorship and media rights alone. What this means for other industries is that there is a huge, relatively untapped market that is ripe for the picking.
How Do Casinos Fit into the Esports Ecosystem?
Thanks to the recent strike down of a federal law that prohibited US states from legalizing betting on collegiate and professional sporting events, such as esports tournaments, the legal esports betting industry is poised to take off in the United States.
With this type of activity being made legal, casinos that offer sports betting can easily accommodate the growing number of people who will be looking to seize their part of the esports pie by placing legal wagers on the outcome of individual matches and tournaments.
While many reputable sites that offer sports betting, such as the Gamble Online Casino, do not yet offer the ability to wager on esports matches, thanks to the infrastructure already being in place for placing bets on traditional sports, many of these sites will most likely one day include esports betting options. This type of inclusion could well be a saving grace for many casinos who are struggling to attract the younger audiences that are already part of the esports scene.
The Future of Esports Betting
The future of esports betting is intrinsically linked with just how well sites that offer betting can appeal to punters, so we should start seeing more sites focus on offering this type of betting to US audiences soon. Assuming bookmakers can earn the industry average of 5% of earnings from these wagers, and with Statista estimating that esports betting market wagers will total $23.5 million worldwide in 2020, struggling bookies looking to cash in on the next big market would be wise to explore their esports options.
Legal betting on esports is sure to see a rise in popularity as more and more countries start to bring the industry up to par through regulations that should ultimately make it just as easy to wager on an esports match as it is to wager on who will win the next Football World Cup. For struggling casinos, esports could be the lifeline they have been waiting for.
---
Interesting related article: "What are Games of  Chance?"