CBD is becoming increasingly popular, with an increasing number of people looking to add a little CBD into their everyday life and enjoy its varied range of potential health benefits. CBD's rising popularity has led to brands creating new and innovative ways to include CBD easily into your day.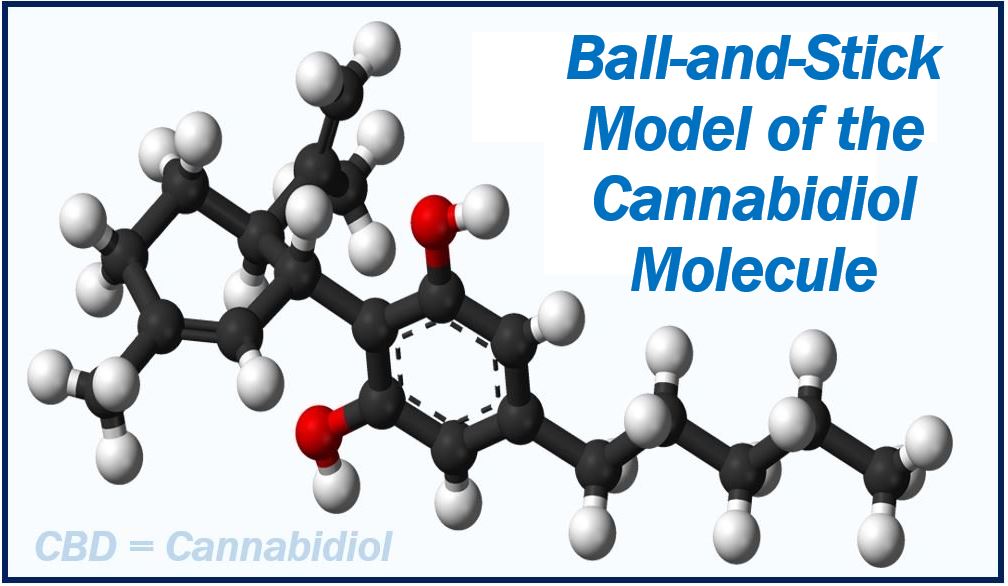 While CBD may have once been limited to CBD oil tinctures and a restricted number of topicals, this is very much not the case in 2020. From CBD infused bath bombs to CBD coffee, there is no end to the different ways that you can enjoy and benefit from CBD.
With so many new CBD products and ways that CBD can be used, it can feel a little daunting at first deciding which products to try and which ones will work best for you. WayofLeaf has a range of articles discussing all of the newest and best CBD products on the market and is a great place for those who like to stay up-to-date on current CBD news.
One of the newest and most interesting CBD products that have caught many people's attention is CBD lube. A new and fun way to add a little CBD into your life CBD lube allows you to take advantage of CBD's anti-inflammatory properties along with all of its other potential benefits.
Let's take a look at where you can find the best CBD lube on the market.
Privy Peach CBD Infused Intimate Oil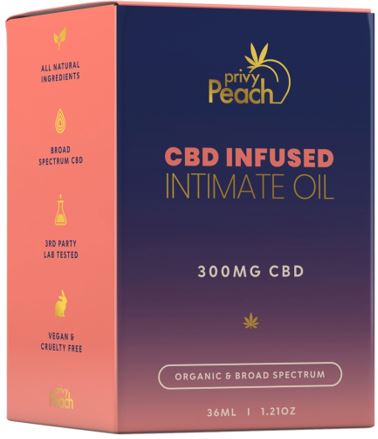 Privy Peach's CBD infused intimate oils have been designed to both enhance pleasure and dull discomfort.
Privy Peach uses a vegan-friendly formula that has been carefully designed to help relax your muscles for a longer-lasting sexual experience. With each sachet of Intimate Oil containing 25mg of CBD, you can benefit from the calming properties of CBD at the same time as the pleasurable effects that come from the oil's lubrication.
To make Privy Peach's CBD-infused Intimate Oil as easy to use as possible, the pouches contain a semi solid block of oil when stored at room temperature. As soon as Privy Peach's oil comes into contact with your skin, it starts to melt, reducing mess and making it simple to apply to specific areas.
Each packet contains the perfect amount of CBD oil for one use so that you don't have to worry about measuring out liquids and being left to guess the correct quantity to use. With Privy Peach, you can focus on enjoying the moment, with all the hard work done for you.
Dazy CBD Lube Jelly
Dazy's CBD lube jelly is made from 95% organic ingredients, making it a super gentle solution for sensitive areas of your body. Organic aloe barbadensis leaf juice helps to calm and relax the area. Once applied, it enhances pleasure and reduces discomfort.
Each drop of CBD lube jelly is infused with a gentle hint of vanilla and lemon, giving it a sweet taste. With all flavorings coming from natural food, garden ingredients can be safely enjoyed by all.
One of the main benefits of Dazy CBD lube jelly, compared with many similar products on the market, is that it can be used with latex condoms. The water based formula means that Dazy lube is never sticky and can safely be used with most toys.
The squeeze container allows you to easily use as much or as little Dazy CBD lube jelly as you desire for complete control and customization to suit the mood. The resealable top means that you can safely store your lube jelly ready for the next time you need it.
Kush Queen Ignite CBD Lube
Kush Queen's Ignite CBD Lube is a transdermal, water based CBD lubricant that takes advantage of nanotechnology to bring you instant results. Thanks to Kush Queen's nanotechnology, each drop of CBD can break through your skin and into your bloodstream for long-lasting effects that deliver enhanced pleasure.
The nanoparticles work to increase blood flow to the targeted area, increasing sensation for an experience like no other. Kush Queen's lube can be enjoyed by both men and women so that no one has to miss out on the igniting effects of this transdermal CBD lube.
Being a water-based lubricant, Kush Queen CBD lube can be used alongside most toys and condoms, making it an extremely versatile product. The lube's water base also means that it does not stain or leave a tacky feeling on your skin after use.
Kush Queen has an option to subscribe and save, offering up to 30% off each delivery. The subscribe and save feature is not only an excellent way to save money but also ensures that you always have your favorite CBD lube on hand when you want it.
---
Interesting related article: "CBD infused topicals."