CBD (cannabidiol) refers to a compound in Cannabis sativa plants, also regarded as hemp or cannabis. More than 80 compounds, regarded as cannabinoids, are found in cannabis.
THC is the most popular ingredient in the plant, while CBD is derived from hemp, which has some trace of THC. Cannabidiol also has effects on certain chemicals in the brain but is different compared to those of THC.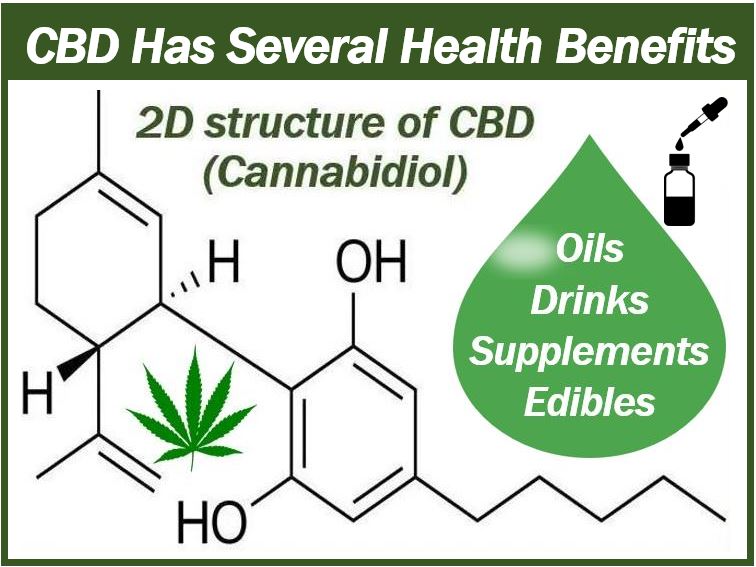 A prescribed CBD drug can be used for epilepsy, muscle disorder, Crohn's disease, Parkinson's disease, anxiety, and pain.
Because CBD is approved as a prescription drug, it's legally included in dietary supplements or food and cosmetic products.
How CBD Works
CBD belongs to a class of chemicals referred to as cannabinoids. Since it comes from plants, some people call it phytocannabinoid.
The human body can also produce natural cannabinoids, referred to as endocannabinoids. Naturally, cannabinoids react on cannabinoid receptors (CB2 and CB1), which are part of the endocannabinoid system.
CB2 receptors are popular in the immune system, while CB1 is present in the body throughout, especially in the brain. CB1 receptors usually coordinate:
Memories
Movement
Appetite
Pain
Thinking
Mood
Emotion
Forms of CBD
Cannabidiol is categorized depending on its cannabinoid content and material. Before you even try CBD products, you need to determine what makes them unique and better than the others.
The most common types of CBD include broad-spectrum, CBD isolate, and full-spectrum. Basically, broad-spectrum CBD falls in between CBD isolate and full-spectrum. It contains other types of cannabinoids, except THC.
As for CBD isolate, you can extract it using a similar method used for most CBD oils and other products. The only difference is that, after the extraction, you will need to separate CBD.
On the other hand, full-spectrum has CBD and other components found in cannabis plants. During its filtration and extraction process, all the cannabinoids are retained.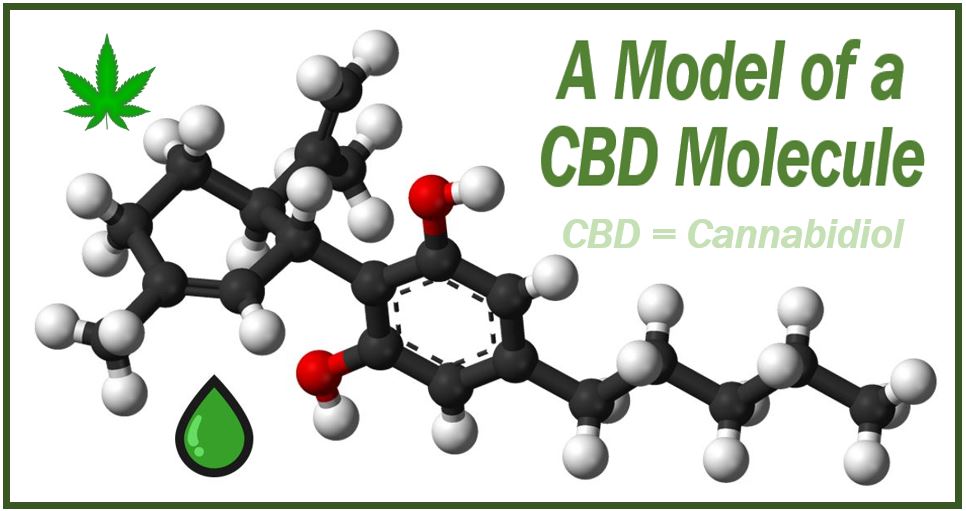 Legalization and Safety of CBD
The law basically depends on where you stay and if the cannabidiol comes from marijuana or hemp. The 2018 Farm Bill legalized hemp, but the federal government still regards marijuana as one of the illegal drugs.
However, some states have swiftly changed laws. Some legalized recreational consumption of marijuana, whereas others only allow cannabis for medical purposes.
With the Bill passing, every hemp-derived CBD product became legal. Though FDA has not approved them in both food and drinks, making them complicated.
CBD Products and FDA
The Farm Bill eliminated hemp from the marijuana definition in the CSA (Controlled Substance Act). This means cannabis plants and their derivatives containing more than 0.3% THC are not controlled substances anymore under the CSA.
Although this happened to hemp, FDA-regulated products, which contain it should meet all the application needs of the FD&C (Federal Food, Drug, and Cosmetic) Act.
However, the FDA (Food and Drug Administration) has only approved one CBD drug – Epidiolex. It has a high-purified form of CBD for the seizure treatment related to:
Dravet syndrome
Lennox-Gastaut syndrome
TSC (tuberous sclerosis complex)
CBD Products Explained
Cannabidiol products are almost everywhere. From pet shampoo and cartridges to coffee and burgers, there is a version out there containing CBD.
In fact, the sheer variety of these products can overwhelm you, particularly considering that they can all interact with your body in various ways.
Medical marijuana users may mix and match the products they use in different ways, which might be the same as medications physicians can give them.
For instance, you can use slower-acting and fast-acting forms of cannabis as fast-acting pain relievers when managing pain.
Obtaining the Right Quality
It is confusing, especially for beginners, to know what CBD products are of good quality and what their strengths are.
Experts at Higher Love Wellness recommend judging the CBD strength in mg instead of percentage. The reason is that, when buying CBD, you will purchase the amount of mg in the bottles.
Basically, the difference when it comes to percentage is that you might have two different 400mg bottles, one in 10ml and the other in 30ml.
The amount of cannabidiol in 10ml is similar to that of 30ml. Though the 10ml bottle has three times the percentage.
Making Products
Before it gets used in consumers' products, CBD should go through a series of processing states to filter it from other chemical compounds and plant matter.
These steps have a vital implication when it comes to product quality and consumer experience, and of course, they might affect the legal status of the products.
However, federal and state regulators have not yet enacted consistent and specific guidance on the process, which manufacturers can use to isolate CBD.
Regardless of this, consumers might feel that every CBD product is similar or of the same quality.
Taking CBD
Cannabidiol comes in different forms, including topical oils, patches, capsules, and vapes. If you're looking to relieve joint/muscle pain and minimize inflammation, a topical CBD-infused cream, oil, lotion, or bath bomb can be a great option.
Similarly, a tincture, spray, or patch designed to place under the user's tongue can allow CBD to enter the bloodstream.
Outside the US states, you can use Sativex as a prescription drug for cancer pain and muscle spasticity linked to multiple sclerosis. However, within the United States, you may use Epidiolex for tuberous sclerosis and certain kinds of epilepsy.
Health Benefits
Most individuals integrate cannabidiol in their health routines so as to boost their molecular and cellular health. Cannabidiol is one of the cannabinoids you can find inside hemp.
Most scientists found that when all these compounds work together, they greatly impact the human body than when cannabidiol works alone.
This means CBD and other compounds may support the human body fully by not only handling seizures and pain but also:
Diabetes
Nausea
Dizziness
Dry mouth
To Sum-Up!
Although pure CBD is regarded as safe, countries like the US don't regulate every aspect of it at the federal level.
The government doesn't approve or confirm the purity of every ingredient that manufacturers use to make CBD products.
This is why understanding what CBD is and how it may do to your body should be the first process to responsible usage.
---
Interesting related article: "What is Cannabidiol?"