We see the terms CBD or CBD oil increasingly mentioned in the press, magazines, and other media. Although we have known about it since 1940, it is only over the past decade that it has become popular worldwide.
What is CBD
The letters CBD stand for Cannabidiol. It is one of the 113 cannabinoids in the cannabis plant that we know about. Up to 40% of the cannabis plant's extract consists of CBD.
So far, it has shown promise in clinical studies for the treatment of certain types of epilepsy, movement disorders, pain, and cognition.
It is available today in many forms. You might find it in a smoothie in your local gym, in coffee, water, or as pure oil in a bottle. Cannabidiol Life's strongest CBD oil, for example, comes in a 4oz bottle containing 6,000mg of cannabidiol.
CBD doesn't make you 'high'
If you take CBD, it doesn't make you 'high,' i.e., you don't get stoned or have an intense sense of euphoria. CBD is not psychoactive.
THC, which stands for Tetrahydrocannabinol, is the cannabis plant's principal psychoactive constituent. When you buy pure CBD oil in a store, it has no THC. People do not purchase cannabidiol because they want to get high.
In a World Health Organization paper titled 'Cannabidio (CBD),' the authors made the following comment in a Pre-Review Report:
"In humans, CBD exhibits no effects indicative of any abuse or dependence potential."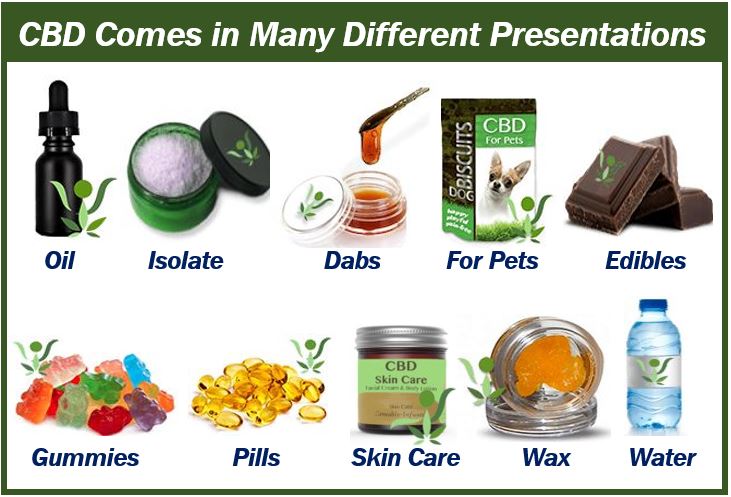 Does CBD have health benefits?
Although cannabidiol has become popular and well known, there have not been many clinical studies on the substance. Now that it is legal in many parts of the world, the number of studies are expected to increase significantly. In fact, they already have.
ClinicalTrials.gov, a US federal database of accredited clinical studies across the world, says that there are over 150 CBD trials currently in progress. Researchers are testing the substance for the treatment of skin conditions, schizophrenia, alcoholism, autism, pain, depression, anxiety, and many other health conditions.
Some studies suggest that CBD shows promise for the following health conditions:
Epilepsy
Clinical trials have shown that cannabidiol is effective in the treatment of two childhood epilepsy syndromes: Lennox-Gastaut syndrome and Dravet syndrome. In these types of epilepsy, patients often do not respond to antiseizure drugs.
Dr. Peter Grinspoon wrote the following in an article published by Harvard Medical School:
"In numerous studies, CBD was able to reduce the number of seizures, and in some cases it was able to stop them altogether."
"Recently the FDA approved the first ever cannabis-derived medicine for these conditions, Epidiolex, which contains CBD."
Chemotherapy side effects
Cancer patients who undergo chemotherapy typically experience unpleasant side effects, including vomiting, nausea, fatigue, and pain. Some studies found that CBD may help these patients by reducing the severity of some of the side effects.
However, they were not large studies. For compelling evidence, more comprehensive clinical trials are necessary, researchers say.
Chronic Pain
Any health condition that is chronic lasts for a long time. Chronic pain may last months and even years. It contrasts with acute pain, which tends to be intense but does not last more than a day or two.
A number of studies suggest that cannabidiol may alleviate chronic pain in some patients. However, researchers say that larger trials are required.
Insomnia
People who suffer from insomnia have difficulties either falling asleep, staying asleep, or both. One study found the patients suffering from insomnia benefited from CBD treatment.
It helped some study participants fall asleep and others stay asleep throughout the night.
Anxiety
A team of researchers carried out a study involving 72 participants who suffered from anxiety disorders. They wrote about their observations and findings in The Permanente Journal.
After taking CBD for one month, fifty-seven of the volunteers (79.2%) had lower anxiety scores.
CBD – a growing market
In an article published by Forbes, Iris Dorbian quotes a study by BDS Analytics and Arcview Market Research which forecasts that CBD sales will have exceeded $20 billion by 2024 (collective market) in the United States.
According to the UK's National Health Executive:
"The CBD market is currently one of the fastest growing wellbeing product categories in the UK. At the current rate it will be worth almost £1B per annum by 2025, equivalent in size to the current entire UK herbal supplement market."