CBD aka Cannabidiol is a cannabinoid, a special type of molecule found in cannabis. CBD is non-toxic and it is known for causing calm feelings, happiness, etc. Nowadays, taking CBD is a common practice for fitness freaks. CBD is gaining popularity because of its anecdotal accounts of possible comforting effects.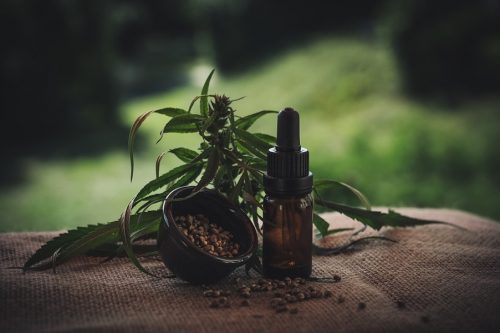 CBD is popular as it has no harmful effects on the human body. Compared to THC (after CBD, it is the most well-known cannabinoid) and marijuana, CBD contains only 0.3% psychoactive cannabinoid tetrahydrocannabinol. Thus, we see CBD is safer than marijuana due to its less harmful ingredients. Even FDA has approved CBD as a medication for epilepsy. Apart from that, CBD is a cure-all for everything like- anxiety, arthritis, and even cancer. The research revealed that the most effective use of CBD is to treat epilepsy. FDA approved CBD through Epidiolex which is a drug meant to treat Lennox-Gastaut syndrome and Dravet syndrome.
You may ask whether CBD oil or CBD flower is completely legal or not? The answer is somehow tricky. It depends on where the CBD is derived from, whether it is hemp or cannabis-derived, the state you are residing approving CBD or not. CBD is only legal when it originates from industrial hemp containing less than 0.3% THC.
Now, you may want to know what is a hemp flower. It is nothing but an unprocessed plant from which other CBD products are extracted. Hemp plants contain a few THC (The psychoactive part of marijuana) and high levels of CBD. If you want a legal one, then the hemp flower must contain up to 0.3% THC or less.
There are various kinds of CBD flowers that are used for multiple purposes. Some are given below-
(i) Acid rock CBD hemp flower (15.27% CBD, THC 0.51%)
(ii) Birthday cake CBD hemp flower (19.95% CBD, 0% Delta-9 THC)
(iii) Cherry blossom CBD hemp flower (17.40% CBD, 0.08% Delta-9 THC)
(iv) Fruity pebbles CBD hemp flower (16.41% CBD, 0.05% Delta-9 THC)
(v) Greenhouse dragon piss CBD hemp flower (0% Delta-9 THC)
There are various strains of CBD flower that are available in the market now. Some of the popular strain is listed hereafter-
(a) Cherry Wine: This strain contains 22% CBD. It provides a relaxing, peaceful experience that reduces muscle tension and can relieve headache, neck stiffness. It spreads the flavor of cherry and black pepper when smoked or ingested.
(b) Elektra CBD Bud: It is a strain that contains about 13% CBD. It gives a fruity flavor and a nutty taste at the same time, which makes it pleasant to smoke. It goes well with a vape pen. The effects are obvious within thirty minutes.
(c) Lifter CBD Hemp Bud: It does not only give you a relaxed feeling but also gives you energy. The range of this CBD stays from 14% to 16%. It smells like pineapple and orange with notes of white pepper.
(d) Spectrum: It offers a wide range of experiences from calm and relaxing to invigorating and energizing. This strain is somehow unpredictable, but it always provides a positive experience. It contains higher THC than other hemp flower strains.
(e) Wife: Wife is a reliable strain, which is good for beginners. It produces a marked full body experience without any psychoactive effects. Its effects can produce a long time feeling of relaxation and calm.
There are several options for consuming hemp flowers. You know that CBD is oil soluble. So, making CBD butter or cooking oil is a viable option. During the metabolism process, ingested CBD will reduce the positive effects. Hence, the better option is to smoke the hemp flower. It will help the CBD to run into the system faster. You know that a dry herb vape pen usually makes the herb flower last longer than traditional smoking. Herb flowers are so powerful and they can treat many things. Let me show you a list of herb flower's impact on the human body to understand it even better.
Alleviation of insomnia,
Anxiety reduction,
Controlling diabetes,
Creating euphoria of happiness and energy,
Increasing activity,
Muscle tension reduction,
Reduction of depression,
Reduction of stresses,
Relieving headache,
Treating seizures massively and so on.
Now, there are a lot of reasons behind the growth of CBD market. CBD hemp flowers are not only seizure suppressant but also it has anti-inflammatory and anxiolytic properties. Recently, the anti-inflammatory property of the CBD has been gained the attention of the fashion industry. They have started adding these ingredients to masks, creams, salves, etc. Many public figures such as movie stars, athletes, politicians, professional wrestlers and MMA fighters are now supporting CBD.
On the other hand, the CBD market is segmented based on product type, source, application and region. In the case of product type, the market is divided into isolate, full-spectrum, broad-spectrum. On the basis of source, the market is divided into two parts- hemp and marijuana. According to the application, it is segmented into anxiety, fibromyalgia, diabetes and others. Based on the region, the global CBD market is divided into North America, Europe, Asia Pacific, Latin America, Middle East and Africa.
Then, according to a recent market study, the CBD market was valued at USD 395.2 Million in 2019 and is expected to grow at a rapid rate of around 30.4% by the year of 2027. Under specific conditions, medical use of cannabis is legalized in many countries, including Australia, the Czech Republic, Germany, Netherlands, Switzerland. Similarly, the USA also approved hemp flowers with less than 0.3% THC by weight. As a result, it enables many farmers to invest their money in hemp farming. Thus, the domestic supply of this plant has increased exceedingly.
Finally, CBD has multiple functions and also has medical benefits. According to different studies, the CBD market is projected to grow immensely within the next few years. So, currently, many investors are investing in this business. That is why its market value is increasing day by day and is expected to grow at a rate of 22.2% from 2019 to 2025.
---
Interesting Related Article: "CBD: A Rapidly Growing Alternative to Traditional Treatments"