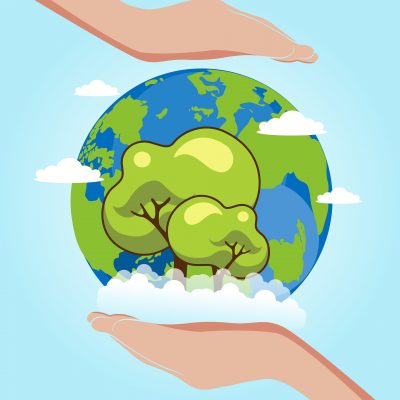 In a recent roundtable hosted by The Korea Times, John Rim, CEO of leading contract development and manufacturing organization (CDMO) Samsung Biologics, joined executives from other leading companies in the biopharmaceutical industry to discuss the topic of corporate sustainability. This topic has been a point of emphasis for Rim since he took over as CEO in 2020, with the CDMO organizing an environmental, social, and governance committee and issuing its first annual ESG reports under Rim, as well as joining several sustainability initiatives and committing to emissions reduction targets.
At the roundtable, Rim turned his attention to the governance structure at Samsung Biologics, emphasizing the influence of Samsung on the CDMO's fast-paced growth, as well as the importance of transparency and a commitment to hiring and working with talented employees focused on innovation.
"We've been able to really have great employees from the Samsung Group organization joining Samsung Biologics when we started," said Rim. "We have great people, a lot of the DNA in terms of focus on quality, focus on long-term shareholder value, focus on speed, focus on operational excellence, those are the things that I think made us successful. A lot of it has to do with having great people that work extremely hard to really focus on innovation, growth, and customer satisfaction."
CDMO — A Future Growth Engine for Samsung
In May 2022, Samsung Group announced plans to increase spending across its businesses by more than 30% to approximately $360 billion. Samsung Biologics has been designated as a future growth engine for the broader Samsung organization.
Rim explained that this sort of support from Samsung Group has been helpful in enabling Samsung Biologics to expand at an accelerated pace. The CDMO has completed the construction of three large-scale manufacturing plants at its headquarters in Songdo, South Korea, achieving industry-leading capacity in just 11 years of operations. A fourth plant began partial operations in October, with full operations at 240,000-liter capacity scheduled for 2023. In addition, Samsung Biologics has recently pursued portfolio diversification in areas such as mRNA vaccine production.
"Very few companies can start large-scale manufacturing without significant investment. And those investments could be billions," said Rim. "Samsung has the financial wherewithal and the longevity and is also focused on the long term. That's a very, very unique strength. Also, we could have called the company anything, but with the Samsung brand name and image, you have instant recognition. That gave us credibility to really participate in the biologics, CDMO, and biosimilar businesses."
Attracting and Supporting Employees
In addition to support from Samsung Group, Rim credits the talent of the CDMO's employees for its success and focus on innovation. When it comes to the influence of the younger generation on the corporate culture, Rim explained that it has contributed to making the CDMO a particularly amenable place to work, in line with the offices of a tech startup.
Samsung Biologics employees are encouraged to have open lines of communication with multiple levels of the company, including executives. Rim explained that he makes sure to walk the grounds at the CDMO's facilities and talk with employees about concerns and opportunities for growth. For Rim, this culture of communication is crucial to building a company that can produce innovative solutions in the biologics space.
"I've always encouraged folks in my organization to think that risk-taking is good. Sometimes we make mistakes, but that's fine. That's how you learn and you go on from there," said Rim. "There are opportunities for improvement all the time and we're focused on how we can make a better environment. Ultimately, a better environment that is focused will also make employees happy, and employees being happier will lead to better employees."
Samsung Biologics' approach to attracting employees seems to be working. The CDMO has expanded its number of team members at an annual rate of 43% since 2013, including 1,073 new hires in 2021. And it recently announced plans to build a second Bio Campus that is 30% larger than its current Bio Campus, creating approximately 4,000 jobs by the time of the facility's projected completion in 2032.
Sustainable Governance and Growth 
While the focus of the roundtable was largely on approaches to governance that ensure long-term growth and success, for Samsung Biologics, long-term growth goes hand in hand with environmental sustainability. In its recent ESG report, Samsung Biologics reaffirmed its commitment to reaching net-zero emissions and becoming a green CDMO.
This commitment includes a role as the sole CDMO in the Sustainable Markets Initiative, as well as involvement in the Carbon Disclosure Project and the Korean government's Frontier 1.5D initiative to limit global temperature rise to 1.5 degrees Celsius. Along with its participation in these initiatives, Samsung Biologics reduced its Scope 1 and 2 emissions, those directly resulting from its operations, by 32.3% from 2020 to 2021.
"Turning to the present and future, Samsung Biologics has committed to making sustainability a key component of the way we work and engage with our partners and communities," said Rim in a statement on the CDMO's first earnings report of 2022. "In our mission to build a healthier future for all while creating enduring and sustainable value, we are investing in initiatives to mitigate the risks of climate change in the greater areas we impact."
---
Interesting Related Article: "Environmental, Social and Governance: How To Get Started In Ethical Investing"