Whether wiring the semester fee to an educational institution or sending money for a close relative's expenses abroad, international money transfer can be a daunting process. Especially today when consumers are concerned about hidden charges and the safety of digital transactions, sending a sum of money, irrespective of how small or large it is, may appear to be a complicated and expensive process. Many even feel that to send money, they will have to shell out more on commissions and agents. The confusion is natural.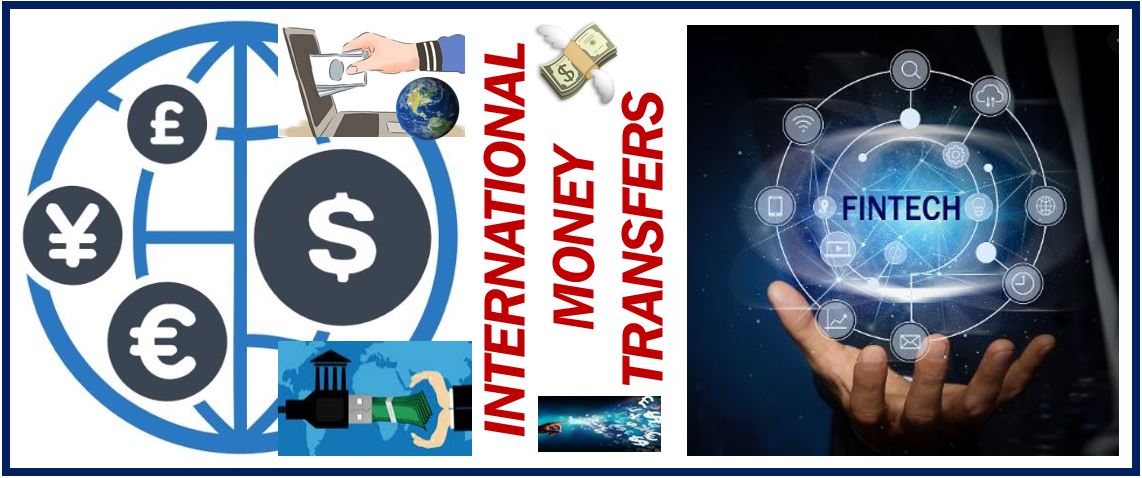 International Money Transfer: The Easiest Way to transfer money abroad
However, users will be relieved that the international transfer of funds is one of the easiest things. With more and more money transfer services infiltrating the digital space, you can send money miles and miles away just by clicking on a few buttons on your phone or laptop. And like in the case of all trades, it requires the person to be alert and systematic.
Sending money abroad is anything but a big deal. However, the cornerstone of the process is that one must always be prudent, planning well in advance. This means that before you jump into finishing the transaction, you keep a lookout for the best foreign exchange rates and choose online services that have a proven record of safe and smooth international transactions.
How much does it cost to send money internationally?
The charges incurred when you transfer money abroad depends on a variety of factors. As far as different banks and money providers are concerned, they have different fee structures. They have all different margins on the daily exchange rate according to which your money transfer charges change. It depends on the amount of your transfer. You could save hundreds of dollars by doing a proper comparison before you send money to your bank.
Depending on the platform, additional steps may be required for security and documentation purposes.
Major Charges In International Money Transfer
Just like any online banking transaction, there are certain charges that a user has to pay to complete their money transfer. Costs differ from one bank or money transfer service to another. It will not be the same. It is contingent on factors like how much money is being sent and the policies of the platform. It even happens that while some money transfer services have coupon codes or ways using which additional charges can be waived off, banks may consider them as mandatory.
By and large, the following are charges one can expect to encounter while transferring money from the user's home country to a foreign destination:
When money transfers happen through net banking, there is always a commission levied on outward foreign remittance. For example, Bank ABC charges INR 500 as the commission per transaction for a transfer up to USD 500. Once it crosses USD 500, the commission will increase. In this manner, it varies from a platform from the platform.
Money transfer services may charge a bank fee. Generally, it varies from INR 225 to INR 250. It can be even more. Depending on the service and if the customer is lucky, they may receive a fee refund as a cashback after completing the transaction. However, it entirely depends on the platform and its policies.
Additional Bank-related Charges
Additional charges may be levied by the beneficiary's bank or intermediary banks. This is due to internal policies, inter-bank understanding and rules, and other restrictions.
Presently, foreign exchange transactions are subject to Good and Services Tax. A certain is payable along with the other charges. The GST rate is as follows:
18% of the amount is considered as the charge for commission/fee.
For up to INR 1,00,000, the GST ranges between INR 45 to INR 180.
Between INR 1,00,000 to INR 10,00,000, the GST ranges from INR 180 to INR 990.
Above INR 10,00,000, the GST ranges from INR 990 to INR 10,800.

Finance Act-related Charges
The Finance Act, 2020 has Income Tax-related norms on foreign exchange transactions. This comes under the Liberalized Remittance Scheme that has been functional since October 1, 2020. For remittances made for educational purposes, Tax Collected at a Source of 0.5% is applicable if the remittance is obtained via a financial institution loan.
Often, transfer services include a charge that is like a margin on the exchange rate. This can be a rather hefty amount, with the rate in some banks being almost 5%. So, customers have to be wary of this factor.
Hidden costs are one of the most prevalent charges involved in international money transfers. They are hidden because, in the majority of the cases, customers are unaware of their presence. This mostly happens because one tends to overlook the terms and conditions and company policies in a hurry. Some expected hidden costs are:
Premium for same-day transactions: When users are in a hurry, they often opt for same-day transactions where the amount reaches the receiver on the same day. In such a case, an additional premium has to be paid.
Inter-bank fees: When money transfers happen between different banks across countries and continents, additional charges may apply.
Overhead fees: Overhead costs are incurred by the bank or money transfer service in areas apart from the development and production of services. Such expenditure is often covered in hidden charges.
SWIFT Tracking Fee: SWIFT is the Society for Worldwide Interbank Financial Telecommunication. Although it may seem like being able to trace money transfers is a complimentary service provided by the platform, in reality, it is a paid feature. It is because many different actors are involved in the process. So, users have to pay an additional charge to track the movement of their funds.

Charges for receiving
Sometimes, recipients may be charged to accept a foreign payment. Some local banks follow such a policy.
A good tip is always to enquire what comes under the Other Charges section. This way, customers can keep track of how much money they'll lose during the transfer. If one isn't aware, they may wire USD 500, but the recipient gets only USD 480.
Transferring money abroad is one of the simplest things to do. When a customer chooses the correct financial institution or transfer service, it becomes an infinitely, more comfortable, and safer process. However, international money transfers should be done with time and patience. It isn't as casual as withdrawing money from an ATM. So, it is best if customers check the rates and all associated charges before transferring the amount. This ensures that the transaction is completed in the most hassle-free manner.
---
Interesting Related Article: "Top tips for sending money instantly"