The Charles Schwab Corporation is an American financial services corporation based in San Francisco, California.
The company, founded in 1971 by Charles R. "Chuck" Schwab, provides banking, brokerage, and financial advisory services.
It is publicly listed on the New York Stock Exchange (NYSE) under the stock ticker symbol 'SCHW'.
As of December 2013, the company operates more than 9.1 million active brokerage accounts, 1.3 million corporate retirement plan participants, and 916,000 banking accounts.
In 1975 Charles Schwab started offering discount brokerage and quickly emerged as one of the world's leading discount brokers.
The company is comprised of two main segments: investor services and advisor services.
Examples of the products that Charles Schwab offers include:
Brokerage – brokerage accounts; individual retirement accounts; retirement plans; designated brokerage accounts; equity incentive plan accounts; college savings accounts; and margin loans. In addition to to equity and debt offerings, fixed income securities, futures, and options.
Banking – checking accounts linked to brokerage accounts, certificates of deposit, savings accounts, demand deposit accounts, home equity lines of credit (HELOCs), real estate mortgage loans, and personal loans.
Mutual funds – third-party mutual funds (via Mutual Fund Marketplace).
Exchange-traded funds (ETFs) – third-party and proprietary ETFs.
Advice solutions – separately managed accounts, specialized planning and full-time portfolio management, and customized personal advice.
Overview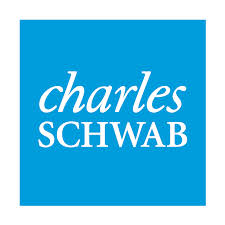 CEO: Walter W. Bettinger
Chairman: Charles R. Schwab
Type: Public
Industry: Financial Services
Listed on the New York Stock Exchange (NYSE)
NYSE stock ticker symbol: SCHW
S&P 500 Component
Revenue: $5.435 billion USD (2013)
Net income: $1.071 billion USD (2013)
Diluted earnings per share: $.78 USD (2013)
Employees: 13,800
Company head office: 211 Main Street, San Francisco, CA 94105
Investor relations contact number: (847) 405-2550
Investor relations email: 

[email protected]

Website: http://www.schwab.com/
---
Net Revenues (in $ millions)

2013

2012

Asset management and administration fees
$2,315
$2,043
Interest revenue
$2,085
$1,914
Interest expense
$(105)
$(150)
Net interest revenue
$1,980
$1,764
Trading revenue
$913
$868
Other – net
$236
$256
Provision for loan losses
$1
$(16)
Net impairment losses on securities
$(10)
$(32)
Total net revenues
$5,435
$4,883
Expenses Excluding Interest (in $ millions)
Compensation and benefits
$2,027
$1,803
Professional services
$415
$388
Occupancy and equipment
$309
$311
Advertising and market development
$257
$241
Communications
$220
$220
Depreciation and amortization
$202
$196
Other
$300
$274
Total expenses excluding interest
$3,730
$3,433
Income Data (in $ millions)
Income before taxes on income
$1,705
$1,450
Taxes on income
$634
$522
Net Income
$1,071
$928
Net Income Available to Common Stockholders
$1,010
$883
Comprehensive Income
$782
$1,218
Balance Sheet Data (in $ millions)
Total assets
$143,642
$1,450
Long-term debt
$1,903
$1,632
Total liabilities
$133,261
$124,048
Total stockholders' equity
$10,381
$9,589
Common share data (in $)
Earnings (loss) per Common Share – Basic
$.78
$.69
Earnings (loss) per Common Share – Diluted
$.78
$.69
Source: "2013 Annual Report – Form 10-K"
---