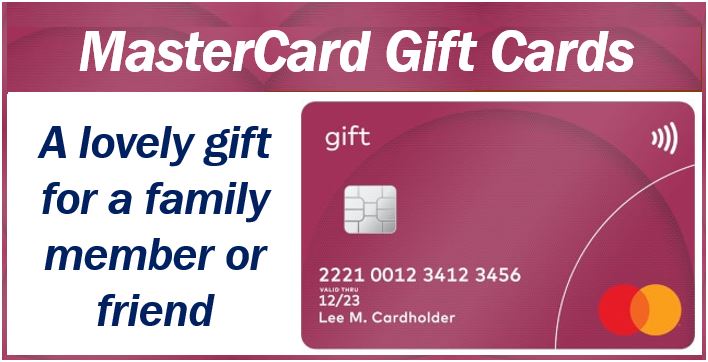 Numerous retailers offer MasterCards for customers. It is a common practice to use a credit card for PIN-enabled Mastercard gift cards. These cards can be liquidated to buy money orders, reload prepaid cards, and pay bills. Sometimes, you can purchase these cards with credit cards without any risk. They are suitable to make purchases. However, some filling stations or drug stores may not accept them. For this reason, you should check with retailers beforehand.
How to check the balance of a Mastercard
Before using a Mastercard, you should check your balance:
Website of Card Issuer
It is easy to check the balance of a card on the official website of the company that issued it, i.e., the issuer. You have to use a special code and card number. Some issuers have a toll-free number for this purpose.
MyGiftCard
If the issuer's website is not working, you can use a reliable portal such as the My Gift Card Site. Whether it is a gifted Visa or MasterCard, such portals can provide you with details on your current balance. They connect directly to the issuer's network. All you need to input is your card number and security code. This information is readily available on your card.
For greater ease of use and convenience, you can register your card. However, it is also possible to check your balance without registration. After registration, you will have access to mail, phone, and online orders. It will then be an easy and straightforward process to contact customer care or check transaction history.
Use an ATM
If you don't have Internet access, you can check the balance of your MasterCard at an ATM. ATM stands for Automated Teller Machine. It is a machine that dispenses cash and performs other banking services.These are the same ATMs you use for your debit cards. Some machines may charge you a fee for this service.
To check your balance, you have to insert your card and enter your PIN (Personal Identification Number). If your prepaid gift card doesn't have a PIN, you can't check the balance at ATMs. Some of these machines also provide a mini statement.
Tips to Use MasterCard Gift Cards
A prepaid gift card can be an ideal choice for friends and family members. The funds in them can be spent like cash. Instead of transferring money, you can give this kind of card to somebody as a gift. People can use them at numerous locations in the same way they would use their debit or credit cards.
A toll-free number is available on the back of the card, which you can use to activate it. To activate a card by phone, you have to key in its number. After activation, it is ready for use.
MasterCard is accepted in most stores, supermarkets, and other retail establishments. However, it might be a good idea to ask the cashier whether they accept card payments. A self-swiping card requires you to press a gift card button. These cards are suitable for making online purchases.
Your prepaid gift card is valid until it is entirely exhausted. Sometimes, these are useful for a partial payments, such as, for example, paying half in cash and half by card. To avoid embarrassment, you should check your balance beforehand. Before making purchases, inform the store's cashier how you intend to pay.
Right Place to Buy Gift Cards
You can buy gift cards from different online sites, discount stores, grocery stores, drug stores, office supply stores, convenience stores, gas stations, shopping malls, credit unions, etc. They are ideal for people who do not know what to give someone as a gift. Like cash, most people welcome presents that allow them to buy what they want.
Try to buy a card that has worldwide acceptance. Ideally, it should not be one that limits the user to a specific store. Many issuers allow you to add a personal touch such as messages, name of recipient, or photos. Some gift cards may only work at filling stations. Most of them are not acceptable for hotel reservations and car rentals. Service fees of up to 20% might be charged in some places.
You cannot reload these types of cards. They will remain active until all the money has been spent. Try to use up all the balance before its expiry date.