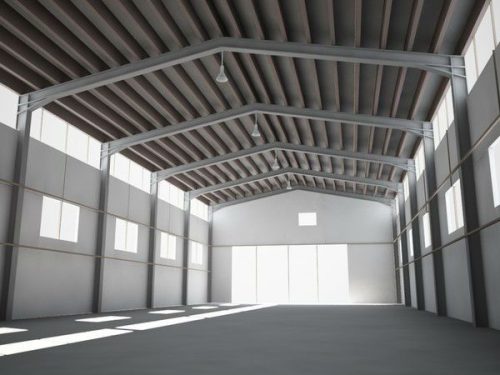 Investing in a metal building is one of the best construction-related decisions you can make. Steel structures enjoy several advantages over wood and concrete ones, including durability, cost-effectiveness, and less maintenance. Ever since companies first used them during the Industrial Revolution, steel has gained rapid popularity in worldwide construction. Steel is an excellent material for construction spaces like a garage, warehouse, office, commercial or industrial space. But before you decide to buy prefabricated steel material for buildings online, there are some things you should pay attention to before you go ahead.
Things to Check Before Placing Your Order Online
Start with an Elaborate Discussion
If it is your first time purchasing a prefabricated metal building online, it is good to ask the supplier enough questions to get clarity about the product. They will assist you with the process. It is better to go with a company that offers several options for steel buildings. Ask them what type of structure would suit your requirements the best, the costs involved, the design, and the length of the entire process. If you need permit approval, you could request them to send drawings and plans that conform to the existing permit rules.
Does it Adhere to the Building Codes?
A building code or standard refers to rules that any structure must meet to get permission from the local authorities. Ensuring that the design meets the regulations falls on engineers, architects, constructors, and regulators. In the USA, the main code is the International Building Code (IBC) or the International Residential Code (IRC). You should always check before placing your order online if the company has its codes in place. Code violations could cause extensive damage to your building later on and place an enormous burden on you financially. In some cases, the entire structure could also collapse.
How Will the Package be Delivered?
Ask the company how your package will be delivered and what transportation arrangements are in place. The structure must arrive safely without any damage. Some companies might send you a list containing the items to be transported. It is advisable to click some photographs and check each item separately to ensure that all of them are there. If there's any part missing, the supplier should be willing to replace or provide a reasonable alternative.
How Will the Unloading Be Done?
Although some steel building providers might include unloading in their contract, most of them will not. It is usually the customer's responsibility to unload the building. However, you could ask them for their suggestions. In case heavy machinery is required, you will have to arrange that beforehand. Another question you could ask the company is whether they will contact you on the day of the delivery. What time can you expect the driver to arrive? The delivery site should be free from any obstructions and debris to ensure a smooth process.
Is There an Online Form?
Any reliable online steel building supplier will have an online form. It should contain sections like your name, contact number, address, type of building you want, specific dimensions like height, width, and color? In addition, after filling the form, you must observe the waiting time. Any company that is serious about its customers will not lose time in reaching their customers. If they have a brochure, download it and read it thoroughly to get an overall idea of how they work.
Go Through the Contract Carefully
Any trustworthy supplier will have a contract in place, which they should provide you at the very outset. It should contain all the details regarding the delivery, building specifications, risks and damages responsibilities, terms and conditions, payment options, the standard of service, timetable of delivery, and other details. You could also have your lawyer take a look at the document to see everything is in order. If you have reservations regarding any part of the contract, let the company know about it immediately to avoid any misunderstanding.
Browse the Website
Since you will be ordering the prefabricated structure online, you should check their website carefully to get an idea of what the supplier has to offer. One way to do this is to check if there are any pictures of the building types. Check if there's any additional information provided about the structure, including specifications. You could also request a quote and then compare the prices of different suppliers in the market to see who offers the best deal. However, remember that low prices do not always translate into cost-effectiveness. Go through the testimonials and reviews to see what kind of reputation the supplier has with its clients.
These things will help you significantly while ordering prefabricated steel buildings online. Doing so will ensure that you select the best structure for your needs and are completely satisfied with its color, height, width, dimensions, and other aspects.
---
Interesting Related Article: "What is Metal Fabrication and How is it Impacting the Agricultural Industry?"