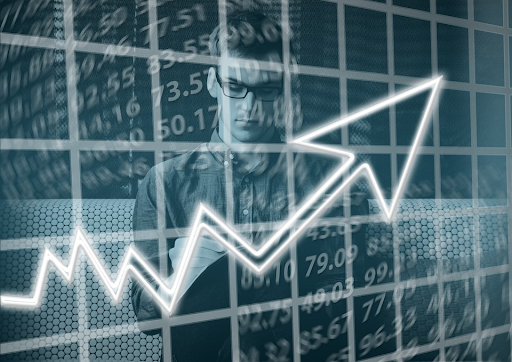 Unlock the power of institutional trading with Cheddar Flow – the cutting-edge option flow scanner designed specifically for traders. Say goodbye to sifting through mountains of irrelevant data, and hello to precision, real-time insights into the most significant option trades made by institutions and hedge funds. With its advanced filtering capabilities, customizable charts, and detailed trade analysis, Cheddar Flow is the perfect tool to give you the edge in your options trading strategy. Click here to try Cheddar Flow today, or read on for our full Cheddar Flow Review.
What is Cheddar Flow?
Cheddar Flow is a trading platform that allows users to keep track of unusual options activity in the stock market. It's a subscription-based site that provides real-time data on large call or put orders placed against specific stocks. This information was previously only available to institutional investors, but with the rise of online trading, retail traders can now gain access to it.
Unusual options activity refers to block orders that are larger than a standard order and are usually executed by institutional investment firms using algorithms and technical analysis. Following these trades can provide insight into the market sentiment for a particular stock.
Options Scanner
Cheddar Flow's option flow scanner is a valuable tool for traders looking to gain an edge in the options market. The system's powerful unusual options flow scanner tracks and categorizes unusual options flow, providing traders with real-time, high-precision market data to uncover hidden opportunities.
The advanced filtering capabilities allow traders to quickly find what is most important by adjusting expected premium, contract size, and expiration date. With the ability to gain insight into every unusual options flow trade, including direct bid and ask prices, stock sector, and option contract greeks, traders can make informed decisions based on in-depth market analysis.
The scanner's sleek data feed and ability to intelligently curate information ensures traders have the information they need to make the most of their trades.
In addition to the flow scanner, Cheddar Flow has expanded its features to include an interactive charting section and Dark Pool levels.
Dark Pool Transactions
Dark pool transactions are private stock trades made outside of the public stock exchanges, such as the NYSE or NASDAQ. These trades are executed by institutional investors and hedge funds, and their details are not publicly disclosed until after the trade is completed.
The term "dark pool" refers to the fact that these transactions take place in an obscure, or "dark," market that is not visible to the general public. Dark pools provide a way for large investors to buy or sell significant amounts of stock without moving the market and thereby incurring significant costs or revealing their trading intentions to others.
Cheddar Flow's dark pool scanning feature provides a unique advantage to traders by offering high-quality and real-time data and analytics on trades made through private exchanges. This can give traders insight into large institutional orders and the direction of the stock, which can inform their trading decisions.
The ability to view dark pool history, export data for analysis, and detect high-value signature prints, provides traders with a comprehensive view of dark pool activity. By using Cheddar Flow's data and analytics, traders can identify patterns and trends, back test custom models, and make informed bullish or bearish bets on stocks or the market.
Charting
Powered by TradingView, Cheddar Flow provides traders with access to advanced charting tools. Historical data and charting essentials are available, along with hundreds of customizable technical indicators. The ability to compare multiple stocks on the same chart is a cherry on top.
How much does Cheddar Flow cost?
Cheddar Flow offers 3 pricing plans for its order flow and dark pool scanning services: the Standard Plan for $85/month, the Professional Plan for $99/month, and the Pro Annual Plan for $75/month (paid upfront for a yearly fee of $891, saving 25%). The Standard Plan includes real-time order flow, advanced filters, unusual volume data, flow overview insights, and on-demand historical data. The Professional Plan includes all Standard Plan features, as well as a custom watchlist builder, dark pool prints/levels, AI power alerts, and desktop alerts. The Pro Annual Plan is for full-time traders with experience in order flow and offers all features included in the Professional Plan, with the added discount of 25% by prepaying for a year. A 7-day free trial is available for the Standard Plan with no commitment required.
Final Thoughts
Overall, Cheddar Flow is a useful tool for traders who want to stay ahead of the markets and keep track of unusual options activity. It provides valuable information that was previously only available to institutional investors and has a user-friendly interface that makes it accessible to retail traders. However, it's important to remember that following unusual options activity is not a guaranteed investment strategy and users should not blindly follow the flow sentiment, put to call ratio, or call and put flow.
Be sure to check out the following: Options Strategies Insider, PowerX Optimizer, and Theotrade.
---
Interesting Related Article: "What Are The Patterns In Financial Trading?"