Hamleys, the world's oldest toy retailer, is going to be sold to a Chinese footwear company in a deal worth around £100 million.
News of the deal comes during Chinese president Xi Jinping's state visit to the UK, which is expected to result in up to £30 billion worth of bilateral trade deals.
Hamleys, founded in 1760 and known for its landmark shop on Regent Street in London, was where Queen Elizabeth bought toys for her children.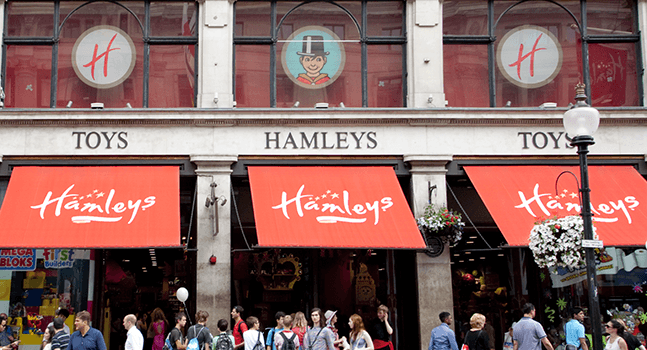 It has expanded into new markets, with locations in India, Russia, Saudi Arabia, and South Africa.The toy store was acquired by the French retailer Groupe Ludendo in 2012 for £60m.
Hamleys expects international sales to eventually overtake sales in the UK.
C.banner International Holdings, which has a market capitalisation of about $826 million, said in a statement:
The board of directors of the company is pleased to announce that the company is in discussion with Ludendo Entreprises regarding a proposed acquisition of the entire issued share capital of Ludendo Enterprises UK Limited,"
"The proposed acquisition of the target company which owns and operates leading toy retailer brand 'Hamleys', if materialised, would mark an important first step towards the implementation of the company?s global branding strategy."