As almost every businessman and businesswoman will know, favorable pricing should not be the only criterion for choosing suppliers and service providers. Every company you choose to assist your business's operations should be carefully vetted. Couriers have an important role to play, and the obvious choices may not always be the best ones. We look at the reasons why choosing the right courier service is such an important business decision.
Customer Satisfaction
Although delivery was previously an option reserved for bulky items, online shopping is on the rise and can safely be said to have become the norm. Whereas same-day delivery was a perk in the past, many consumers consider it as an essential these days. But regardless of the lead times you advertise, late deliveries will have a negative effect on customer satisfaction.
Courier companies are the obvious choice for the job and by choosing one, you are placing customer satisfaction in their hands. It's just one more reason to investigate your options carefully, and it is among the reasons why your choice of couriers is more important than ever before.
It's Your Reputation for Reliability
If your company makes a promise regarding delivery it's a promise that must be kept. "Passing the buck" is unacceptable. Although your customer service representatives may explain that X company had a problem with timely delivery, it's not X company whose reputation suffers as a result of any failure or tardiness. It's yours.
After all, you made the promise. It's up to you to ensure that you keep it regardless of who you contracted to do the actual work. Get it wrong, and you've lost a customer. Get it right, and you build brand loyalty.
Becoming a "Local Business"
Consumers have always liked to feel that they support local businesses. That goes all the way down to city or neighborhood level – not just national level. With the events of 2020 fresh in their minds, they are likelier than ever to support businesses that are local or make use of local outlets and services in the distribution of products.
Your courier company is a highly visible element in this equation. After all, their personnel and their branding may be the primary point of contact that your customers have when a transaction has been finalized remotely. So, if you're doing business in Cincinnati, it makes sense to choose Cincinnati couriers. It's one of the easiest wins in branding yourself as a local-friendly business.
Delivery of Time-Sensitive Documents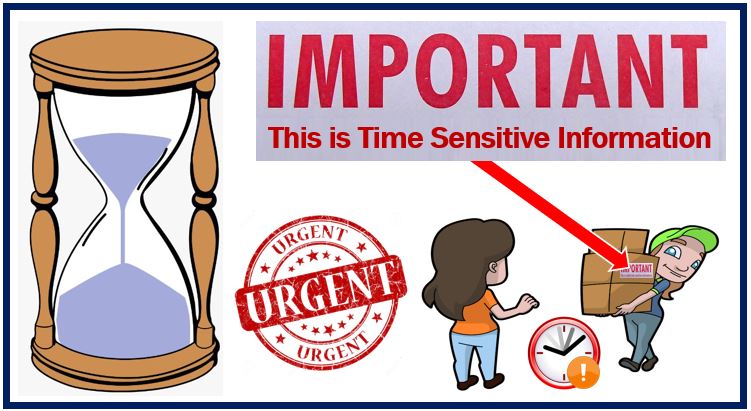 Even in our modern times where electronic communication is the norm, paper can still be vitally important. That's especially true of legal documents, contracts, and tender documents where paper still rules the day. Although scanned documents and electronic signatures are widely recognized as having the same validity as pen and ink ones, it isn't always up to you to decide which to use.
A lot of documents are still preferred or even required to be in hard copy, and since these are almost always very important ones, time-sensitivity in their delivery becomes an issue. For example, tenders are usually required to be in hard copy and must be physically delivered by a certain date and time. Choosing the right company to deliver the documents could make the difference between you gaining a lucrative contract and putting in a lot of work without even being considered for it.
Some Considerations to Help You Make the Right Choice
Having highlighted the reasons why your choice of couriers is so important, a few basic selection criteria  will help you to make the right decision. Your negotiations will go into greater depth, but the basics for you to even consider choosing a specific firm include:
Operations within your area
A reputation for full reliability
On-call collection and same-day delivery
Any limitations as to the size and weight of items
Provision of adequate documentation including proof of delivery
Cost versus value – price isn't the most important criterion, but it still matters
Adequate insurance in the event of accidents or mishaps
Video – Logistics