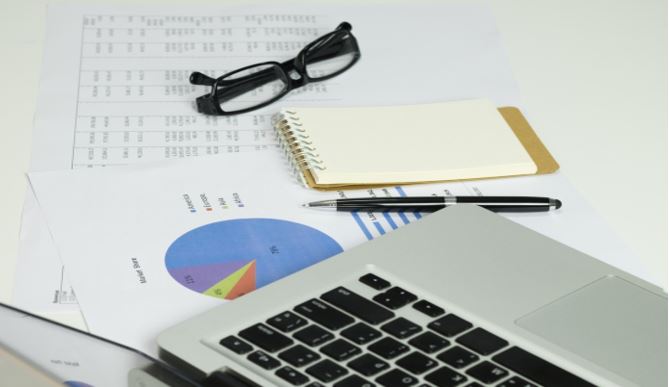 Not everyone is aware of this, but before hiring an accounting firm, it is critical to look at a number of issues. Far beyond just a mere auditing and tax consulting service, you need to look for serious, highly qualified professionals who can help your business become financially and commercially more successful.
Choosing an accountant is similar to selecting a business partner. The right individual (or a firm) will one day become a trusted business associate; somebody you can depend on. This person will advise you on how best to make your business grow.
Finding a good accounting firm
If you are considering hiring an accounting firm, check out these tips below:
1. Technical competence
How do you know whether the professionals offering services to your business are really qualified?
If you are going to trust somebody with confidential information about your money, you need to make sure they are reliable, trustworthy, and fully qualified. Find out what professional organisation they belong to. Here are some accountancy organisations in the UK:
The Institute of Chartered Accountants in England and Wales (ICAEW) has existed for nearly 140 years and has over 138,000 members. Members are based worldwide. ICAS is its Scottish equivalent.
The Association of Certified Chartered Accountants (ACCA) has approximately 150,000 members. This global association has existed since 1904.
The Chartered Institute of Management Accountants (CIMA) can also help companies find qualified accountants to advise them on commercial decision-making, spending, and strategy.
Members of these organisations are not only properly qualified, they also take part in regular training programs to remain up-to-date with the latest developments.
A proper professional also needs to be able to explain things to laypeople, i.e., non-accountants, in a way that they understand.
2. Location
Ideally, the firm you choose should be a local one. You are likely to get a more personal service if you are able to meet regularly face-to-face. Organising meetings and get-togethers are much easier if both parties are near each other.
Location, however, matters less today than before the advent of the Internet. Thanks to cloud accounting, you and your accounting firm can work closely together no matter where either of you is.
3. Technology
The world of accounting is transforming rapidly, partially due to new technologies. Modern accountants are no longer focussing on task-oriented projects.
Accounting software has automated many functions. Subsequently, accountants are shifting to the role of corporate advisors. To excel in their new role, top professionals need to have good judgment, as well as critical thinking and communication skills.
Before committing yourself to hire a firm, ask them about their tech infrastructure.
4. Are they familiar with your type of business?
Before you start looking for an accounting firm in Langley, BC, you need to find out exactly what the needs of your business are. Only then will you know what type of service you require.
Ideally, you should find a firm that has worked with companies like yours, i.e., same-sized businesses operating in your market sector. If they have, they are more likely to understand what your priorities are.
Do they work only with SMEs or do they also have larger clients? If some of their clients are big companies, it means they will know what to do as your business grows. The letters SMEs stand for small or medium-sized enterprises.
5. Ask friends and business associates
Ask your friends and perhaps also family members who own businesses whether they can recommend a firm. If they do, ask them what is good about them. Remember how they answered you when it comes to communicating with candidates.
Remember that what is great for one person or business may not be the case as far as you are concerned.
6. Good service
Businesses and individual consumers today expect their suppliers and consultants to have first-class customer service.
Customer service refers to the interactions between suppliers or consultants and their customers or clients. These interactions occur before, during, and after supplying a product or providing a service. For good customer loyalty, excellent customer service is crucial.
When considering whether to proceed further with an accounting firm, ask them how you can get in touch with them, and when.
7. Choose a proactive firm
Some firms will just manage your accounts and tax returns and not much else. A good firm of accountants is much more proactive – they will show you how your business could, for example, save money.
8. Fees
Most firms' fees are not set in stone. While one charge by the hour, another may require a monthly retainer. Some companies charge a percentage of total turnover.
As you probably do with your suppliers, negotiate. You might be pleasantly surprised!
________________________________________________________________
Interesting related articles: