To make a name for yourself on the Internet, it's important to have a website that can attract visitors and capture their attention. A website that will be quick to load on a variety of devices and be responsive to every screen size. Hiring a team of professionals to create a custom website can be costly, and that's when the best website builders come to the rescue.
With a website builder, you can easily build a resource from scratch without much effort. In addition, you can also customize it so that it looks and functions the way you want it to. There are over 1 billion websites on the Internet, and if you want your site to stand out from the competition, you can try a restaurant website creator. How do you choose one? Which one is best for your business?

Let's figure this out.
Website Builder Advantages
The question of which website builder is best to use has traditionally been around many entrepreneurs who want to create a website on their own. When developers choose a successful platform for the resource, it greatly facilitates its further use.
A good website builder is a pledge of several advantages at once:
Speed and convenience (not only for visitors but also for those who fill it). You can create a website online in 1.5 hours;
No headaches. You don't have to hire a team of web developers and designers. You can launch your website even if you have no experience or tech skills;
Cost-effectiveness. Most website builders are subscription-based, and some are completely free of charge. Whereas, ordering a professional website from a web studio will cost you from $2,500 to $95,000 and more;
Savings on hosting. The cost of website hosting on the server is already included in the subscription price;
Quick redesign. To change your website design, you only need to choose one of the hundreds of templates provided by any website builder;
Automatic SEO. Many website builders will offer tools that simplify the search engine promotion of created web resources;
No testing stages. All the functionality and templates provided by website builders are tested at the development stage. As a result, the webmaster receives a fully working website without any bugs.
A complementary service that is most often not included in website builders is a tool for creating online forms. Advanced features for creating surveys, order forms, and quizzes are usually not part of website builders. We still highly recommend buying an online form builder in addition to your website builder. Convenient order forms, feedback forms and entertaining quizzes will add interactivity to your website and improve such metrics as the time spent on the site and bounce rate.
Top 3 Website Builders to Choose From
1. Wix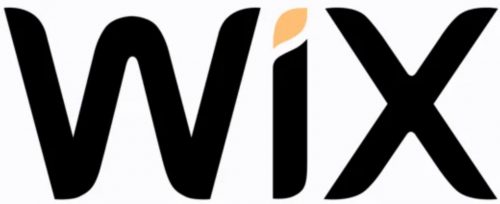 Wix is one of the most popular website builders on the market with over 100 million users. The service has more than 500 ready-to-use templates for creating websites in different categories and industries. These templates are optimized for mobile devices and contain over 100 fonts to choose from. In addition, you can upload your own fonts. The design of the templates is quite attractive, and you can add various effects, such as animations or background videos.
The basis of Wix's success is its visual drag-and-drop editor, which is responsible directly for creating website design. It's a successful combination of simplicity and extensive functionality.
The second thing that makes Wix the best website builder is its versatility. The website builder allows you to build a quality resource of almost any type (except maybe a social networking site or a search engine). You can create a small business website or a large multi-page portal with complicated architecture, a personal blog or an information site, a forum, or an online store – these are all possible with Wix.
If you already have a domain or want to register a new one on Wix.com, you won't have a problem since it's pretty easy. In addition, you can also add an online store to your website to sell online. Wix pricing plans start at $22 per month.
If you have a small business, Wix will be the best website builder for your online store, and you don't necessarily need a platform with more advanced options (like Shopify). Wix-based website owners who want to add an online store can take advantage of the platform's new features.
2. Squarespace

You can create a website in Squarespace in just a few steps. First, go to the Squarespace site, then browse and select a template, customize the header and footer, add pages and customize them. Finally, publish your new website by choosing a premium plan and domain name. To make the process even faster, start with a premium Squarespace template strategically designed for your business.
Squarespace is a paid website builder with amazing templates that are pleasing to the eye. The website builder can safely be called one of the best available online. Even despite the fact that it doesn't offer many templates to choose from.
The website builder stands out for its modern features, easy-to-use website editor, and competitive prices for all-in-one pricing plans that include everything you need to create and run a professional business website. Squarespace allows you to create a trendy, attractive-looking portfolio or personal blog.
Squarespace has a handy visual editor, where you can customize site elements and add new elements such as content blocks, animations, text, images, and contact forms. However, the editor does not have a typical interface and may require some time to get used to.
Squarespace advantages:
High-quality adaptive templates;
Extensive editing opportunities;
Unique drag-and-drop editor;
Excellent indexing sites by search engines;
No limit on the number of products;
Ability to make small changes in CSS.
You can create a website in Squarespace in just a few steps. First, go to the Squarespace site, then browse and select a template, customize the header and footer, add pages and customize them. Finally, publish your new website by choosing a premium plan and domain name.
You can integrate many features into Squarespace's website builder, including email marketing, Search Engine Optimization, analytics, and other functionality.
However, Squarespace does not offer the ability to convert your site into a mobile app for iPhone or Android.
3. Zyro
Zyro is a relatively new service, and until recently it was unable to compete with Wix or Squarespace. However, the situation has changed: new advanced tools are now available, and the old ones were updated.
The platform has more than 100 templates, which are quite decent. They are divided into categories, e.g. eCommerce, services (as vague as that may sound), photos, portfolios, CV, and even web links.
Zyro templates are quick to load and mobile compatible. You can't help but notice the tendency toward minimalism, which is typical among most website builders. When you need to create hundreds (or even more) of website templates that all work with one system, it's best to keep it simple.
The website builder is quite flexible in terms of dragging and dropping page elements, and it also doesn't limit you to any particular style after selecting a template. Everything you see in the preview mode is an option and an assumption, not an inevitability. The editor also allows you to adjust the mobile version separately from the desktop version.
Against its many competitors, Zyro has a modest range of features, which, in fact, is not a bad thing at all. The service focuses on a simple set of tools that allow you to quickly and easily launch a website for your online business.
Sure, this editor is inferior in its functionality to Wix and Squarespace, however, it offers plenty of room for imagination and quite relevant default options. All in all, the platform allows you to easily create quite a decent-looking website with individual design.
How to Choose a Website Builder
When choosing the best website builder for your business, pay attention to the following aspects:
Various tasks require a specific set of functional tools. Therefore, first of all, you need to choose a website builder that allows implementing your business ideas and goals. If you plan to scale in the future, the website builder should also be scalable;
Estimating the ease and usability of a website builder is very subjective. It depends on the functionality and interface of the visual editor and the skills of the user. So you can determine this criterion only in practice;
Since your future website will be the face of your brand in the years to come, it should be cost-effective both when you start and as you scale up. Take a close look at all the premium plans offered and consider how they will affect the growth of your business. To avoid overpaying for unused features, choose a platform with flexible pricing plans. Having a free trial period will allow you to evaluate the convenience and functionality of the platform before making a final decision;
If you already have an idea of what you want your website to look like, your website builder should offer templates that reflect that idea. A large gallery of templates allows you to choose the right website structure and design corresponding to your business style. Equally important is the adaptability of templates and the availability of customization tools like importing logos, custom fonts, and illustrations. More experienced users will appreciate the possibility of building a website from scratch;
Although creating a website will not take you forever, still, when choosing, take into account that you will need a certain amount of time. If, say, you will need a back-end developer (while you do the front-end), don't forget to add the necessary time to your schedule;
Obviously, some website builders are easier to use than others. If you make decisions on your own, keep in mind that the time it takes to launch a fully functioning solution will directly depend on your chosen website builder;
If you're starting from scratch, it's best to look for a website builder that offers a wide range of reliable integrations. They should complement the needs of your business both now and as you expand;
All website builders have basic SEO settings, such as meta tags, page NCs, redirects, and the ability to connect your own domain. However, their number may vary depending on the pricing plan. Service files robots.txt, sitemap.xml, as a rule, are generated by the service;
No matter how easy and convenient the website builder may seem at first glance, you may need qualified tech support at any time. Therefore, you should pay attention to the speed of processing requests and available methods of communication;
Knowledge base. Regardless of how experienced is the technical support team, the availability of tutorials and detailed answers to frequently asked questions will help you to quickly master the platform and use its capabilities to the maximum.
Evaluate the quality of the website builder in general – read feedback from real users, which can be found on thematic forums.
Conclusion
When it comes to website builders, you have many options to choose from. The best website builders are those that provide flexibility, are easy to use, and are affordable. Before you start building your resource, it's important to choose the right website builder for your requirements. Study the features of every solution you like carefully to make an informed decision.
If you have a small project, blog, or corporate website without tons of data, if you just need a platform for positioning, and you're on a tight budget – a website builder is the way to go.
The main advantage of website builders is the ability to create a high-quality website without professional help in a short time. However, each service is different in its features and opportunities. The wrong choice can have a negative impact on the results and even lead to disappointment in such services. To avoid this, you should first develop a project concept for a clear understanding of the tools required to achieve your objectives.
---
Interesting related article: