Metatrader 4 Better known by its acronym MT4, it is one of the most popular and most utilized forex trading platforms in the world. Although it was released close to two decades ago in 2005, and its subsequent succession by Metatrader 5 (MT5), it remains wildly popular among forex traders well into 2022 and the modern day. It's not a secret that nowadays with the increasing popularity of Telegram traders, there are also Тelegram to MT4 apps, which are becoming so popular because it allows traders to manage their Telegram channels and groups from the MetaTrader 4 terminal. Telegram is a messaging app focused on speed and security, making it a popular choice for traders. However, Telegram does not have a trading platform of its own. Instead, many Telegram users trade through the Telegram to MT4 app, it allows users to connect their Telegram account to their MetaTrader 4 account, making it possible to place trades and chat with trading buddies directly through the Telegram app.
MT4 is known for its bare-bones approach to forex trading and its simplistic but highly efficient user interface. MT4 is available on Windows, iOS, and Android. In recent years, however, the ascendancy of VPS as technology has led to many people using these virtual hosts as their prime means of online forex trading. MT4 is still prominent here, remaining the software of choice for many of these traders on their virtual machines.
Now, if you have never used MT4 before, or if you have but not on a VPS server, then chances are you become confused as to how to choose a virtual private server for MT4 that will work for you in the long run. In this article, we aim to answer this key question, among other side notes, to better understand MT4 and forex MT4 VPS servers.
What is a VPS?
VPS, or virtual private server, is a technology that allows remote access to a server or computer to a client using a host of different remote access protocols. Users use VPS subscriptions from VPS providers to access another computer or server which is hosted in a separate location, using their own local computer as a "pseudo-remote controller" in the process. The reasons behind the use of VPS differ. Some use it to cheaply access better hardware without buying the physical parts, while others do so to access new IP ranges and to circumvent geo-locks, and some do it to get access to other OS types without much hassle.
How Does VPS Trading Work?
Now that we know what a VPS is, we can get to know how it plays a role in trading. Many VPS providers allow the purchase of packages known as "Forex VPS." These services follow the same principles as a normal VPS, with the notable difference that they are optimized towards helping the client to conduct trading with them.
They do this in two main ways. The first is to have a host of different analytical tools and trading platforms, such as MT4, pre-installed. And the second method is by providing a stable and low-latency connection for the client to trade more efficiently. Cloudzy is one such provider that has plenty of different VPS services, including a package for forex traders. If you already auto-trade on forex and need a reliable but cheap VPS server you better check out their plans and maybe use their 7-day money back guarantee.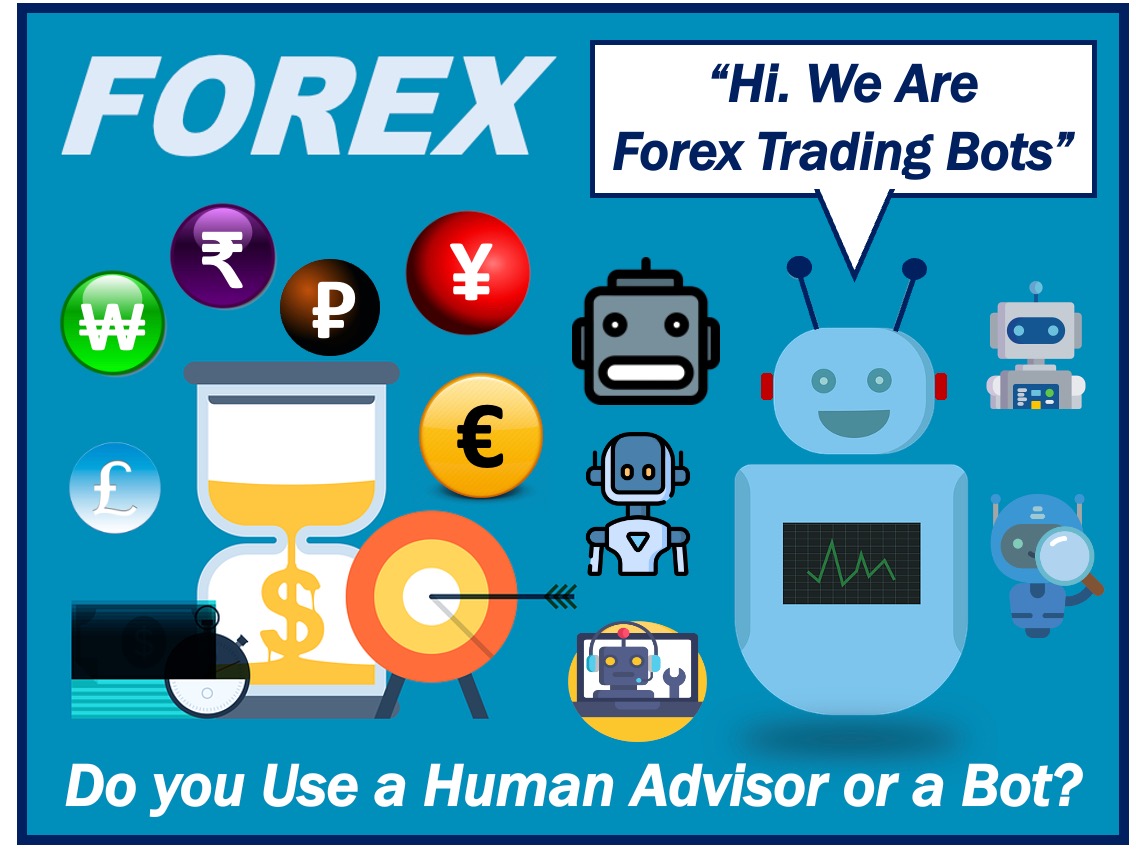 What is a Forex Expert Advisor?
In forex trading, an expert advisor (sometimes shortened to EA) is someone who is qualified enough to provide services such as advanced technical analysis using internal algorithms and other indicative tools to determine the optimal buy and sell entries. While experts are great at this, chances are they charge a lot of money for this. Recently many traders have chosen to rely on forex trading bots instead, which are cheaper. There are numerous options for this, and according to experienced traders, there are a handful of best forex robot candidates providing fascinating services in 2022.
Five Important Tips for Choosing the Right MT4 Forex VPS
So, you've decided to get a Forex VPS of your own. But you're not yet sure what the best options are or what metrics to use to evaluate your candidates. That's perfectly fine. Here I'm going to go over the five quintessential metrics that you can use to evaluate a good Forex VPS provider!
1. Minimal Latency
Let's get straight to it. Latency is the determining factor that can make or break a forex trader. Latency is how long it takes for your order command to be processed by the internet and then performed. In a highly volatile market such as Forex that requires you to submit orders in an instance, low or minimal latency is crucial. A good MT4 VPS package would have minimal latency with the primary trading hubs of the forex world. Chances are, if the latency is not good enough, the provider is not worth much in other categories either.
2. Location
Just before closing the previous chapter on latency, I mentioned the primary trading hubs of the forex world. Another key indicator when you want to choose a VPS server for MT4 is the number of locations they support as part of their VPS plan. Ideally, you would want a forex VPS package that covers the four main cities that host primary Forex sessions. These four cities would be London, New York, Sydney, and Tokyo. Either the provider should have these locations directly covered or otherwise have locations in very close proximity to them to ensure low latency.
3. Security

This one is a little bit of a no-brainer. But without a doubt, security is the most important factor when one wants to choose a Forex server for MT4. A provider could excel in all other categories, but a weakness in security would not only compromise their other advantages but could prove catastrophic for the client who would potentially have their credentials exposed. Check the VPS service provider that you're considering for their security level by checking for anti-DDoS measures they have taken and the status of their firewalls. Make sure you have the best security possible while trading.
4. MetaTrader Support
Naturally, a decent forex VPS provider would have support for Metatrader. And naturally, this has to be a key determining factor for you if you want to choose the right VPS server for MT4, which is a Metatrader product. However, it is best not to be confined solely to MT4. MT4, while still greatly reliable, is 17 years old, and it has a successor in the form of MT5. Having general support for both MT4 and MT5 is ideal as you may need to switch between the two as the need dictates. So, Metatrader support is a must.
5. Stability and Reliability
Finally, a Forex VPS provider could nail all the aforementioned categories with shining results, but if it fails to provide them consistently and without much stability, it is not going to be of much use to us. So, the last metrics to consider when you want to choose a virtual private server for MT4 are stability and reliability. Trading in the Forex or any other market for that matter needs constant high-grid performance. A sudden downtime or even a brief momentary lapse is all it takes for a trader to lose out on a profitable trade. It can even go as far as directly causing them losses. So, make sure the provider you're going for can provide their services all the time at the highest capacity.
Summary
The Forex market and the VPS technology almost go hand in hand in the way they work with each other. So if you're deciding to use VPS to improve the quality of your trades, make sure to go for a reliable provider that checks the boxes we mentioned and stay safe while trading!
---
Interesting related article: