Furniture plays an important role in beautifying the home interiors. Be it a sofa, a chair, or a recliner, it is extremely difficult to zero in on a piece of furniture that suits your home flawlessly. Remember, the interior design of your house represents your living style, that's why it is important to have many available options before deciding on something. Also, consider that what may be popular in the Italy, may not be a popular option for interior design in Dubai.
Recliners for some time now are considered as a popular seating option, as they offer an oasis of relaxation to the user. However comfortable they may seem at the surface-level, shopping for recliners is always stressful due to the significant options available in the market.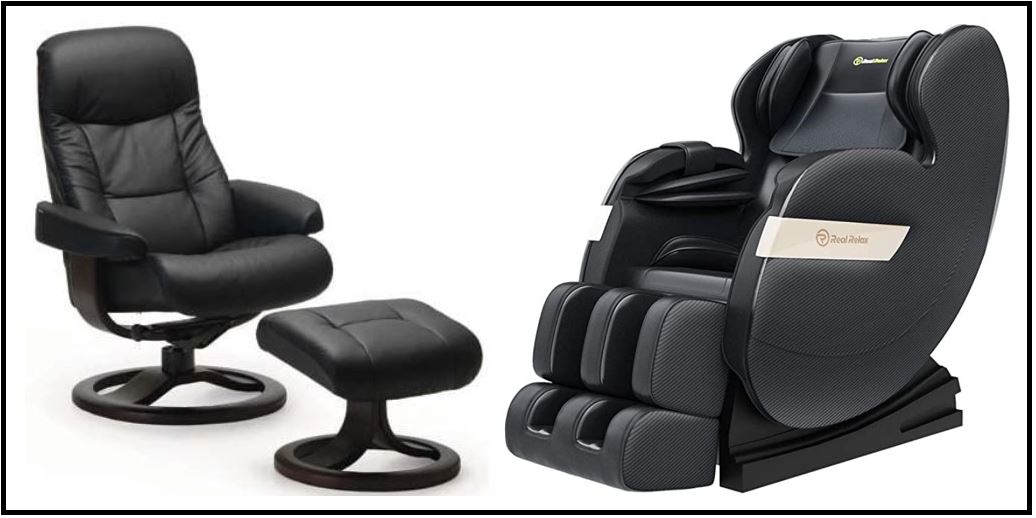 Let us now decode some of the major factors that contribute to the popularity of recliners.
Why Have Recliners Gained Popularity as Décor?
Tom at Chairthrone jokes about it and says "Recliners are no less than a trusted companion when it comes to your living style. Be it a movie night or morning tea, recliner chairs have become quite synonymous with comfort and relaxation."
After all, everyone wants to sink into a fluffy two-position chair that lets your worries slip away in an instant. With all these comfortable features it is high time to check the pertinent reasons to invest in a recliner that resonates with your feelings.
1. Comfort
It is true that not all pieces of furniture promise a great deal of comfort. On the other hand, when it comes to recliners, they are crafted perfectly for your body dynamics.
2. Back Relief
Back pains are on the rise and today the scenario has 8 out of 10 people complaining about the same. It is here when recliners can help save your day. Recliner chairs offer ergonomic support to the hip, ankle, and other joints by letting you lie down on your back with feet up. A great investment for your relaxation after a tiring day.
3. Style
The style offered by modern recliners can give stiff competition to any elegant furniture. You just need to add a personalized touch from your side and change the design of your room in no time.
4. Improved Blood Circulation
We spend most of our time in a day either standing or sitting and these disrupt the free flow of blood. Recliners help you elevate your feet slightly above the ground and result in improved blood circulation and allowing you to jumpstart the body.
5. Aids in Easy Breathing
Breathing problem stems from an incorrect body posture. Recliners open up the diaphragm and help you breathe easier. They also help in reducing the snores, acid reflux in the body and help you sleep faster.
Factors To Consider Before Buying A Recliner 
We all have an idea as to what a perfect recliner should be. For a majority of people, recliners are a great way of enjoying warmth and coziness, amidst the usual grind of life. And for some others, these pose as a best friend while enjoying your favorite tv show or game.
Although there are numerous factors to consider before buying a recliner, we have compiled a helpful guide to make things easy for you.
Space and size of your room
One of the most important factors is the available floor space for the recliner. Some recliners need at least three feet of space behind for reclining, while others consume less space if they are wall recliners.
Therefore, it is very crucial to keep in mind the measurement of the recliners while it is in the reclining position. Again if the recliner comes with an ottoman do not forget to calculate the floor space as well.
Sometimes style and color not necessarily is limited to the recliner only. On a broader note, it is important to keep in mind the overall décor of your living area when purchasing a recliner. Recliners are available in a variety of colors, patterns, and sizes and picking the right one according to the décor is viable.
Budget is another one of the main aspects when buying a recliner. It is important to streamline your budget before heading out for the purchase. Similarly like the right fit, comfort is a key checkpoint. Do not be in a hurry instead, ponder about the quality, comfort before making any decision.
Settle for the right fabric
Fabric of the chair plays a very important role. If it isn't comfortable enough, you will have a hard time relaxing on it. Today recliners are available in many options like leather, synthetic, cotton, and microfiber. Therefore, the fabric might be chosen according to comfort.
Recliner chairs are a one-time investment for everyone. Since they are on the higher side of the price scale, you will have to think about the durability before finalizing one. Monitor for the following points jotted below:
Many recliners in the market come with a two or three-sided frame that doesn't hold well under pressure. Therefore, for extra durability and long-term comfort go for one with 4 sides.
Mesh layers help in even distribution of the body weight. Thus it is an important feature for your recliner to have mesh layers in between springs and cushions.
Most of the time it is seen that recliners start warping with continuous use. To avoid this unfortunate situation check for recliners with a hardwood base that is strong enough to absorb the maximum weight.
Types of recliners in the market
With the upsurge in the popularity of home décor ideas, one can be sure that the recliners have also seen a great deal of experimentation. Gone are the days when there was a one-size-fits-all recliner for everyone. Today with the awareness every consumer wants a piece of furniture that aids well in their comfort zone. In order to make an informed decision, we have segregated the recliners according to the different types available in the market for better decision-making.
1. Classic recliners
It is one of the common types of recliners available in the market. With two-positions either fully reclined or upright, this one is best for people who have their parents at home.
2. Rocking Recliner
Also known as the Nursery Staple, the main feature of the recliner is its rocking motion. Perfect for people with insomnia as well as new mothers, the rocking motion induces sleep very fastly. While the classic two-position allows users to fully stretch-out, the swivel feature can be added in the product for an additional cost.
3. Power Recliner
An apt choice for people and old ones who have a knee problem. The recliner comes with a fully automatic power button which helps in getting to the desired position of recline easily.
Most of the power recliners also come with a massaging button as an additional feature for the user.
4. Wall hugger recliners
People who have smaller room space do not need to worry anymore. Wall hugger recliners allow you to sit straight up with limited motion. Some of these types of recliners can also be adjusted to a higher position for people with knee pain.
5. Push-back recliners
As the name implies the recliner has a push-back feature that lets the user recline the chair to the desired position. These types of recliners do not come with levers, are full of comfort, and can be placed anywhere in the house.
6. Lift chairs
A lift chair is a recliner with a special feature that allows you to push the base chair up with a motorized mechanism. These types of recliners are usually recommended for people with weak knees and are slightly more expensive than rockers or wall huggers.
In a nutshell
Buying a recliner is more than just uplifting the décor quotient of any room. It is one of the best investments that can be made to improve comfort and well being. It is truly said that a right recliner may well be a best friend for life and thus one needs to be very careful before investing in one. Keeping in mind all the above-mentioned points, one can easily settle for a desired recliner in no time and get a comfortable seat for all your daily needs.
______________________________________________________
Interesting related article: "What is Ergonomics?"