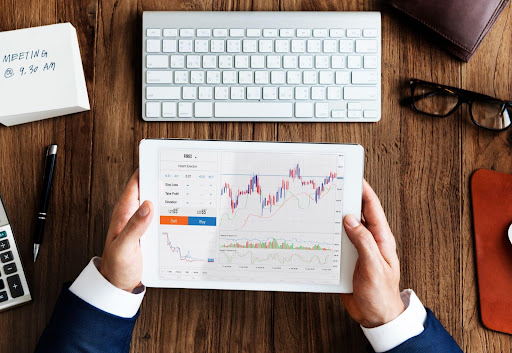 In the digital age, the world of forex trading has become more accessible than ever before, thanks to online forex trading platforms and forex trading apps. However, with a plethora of options available, selecting the right platform can be a daunting task. This article serves as your guide to selecting the ideal online forex trading platform or forex trading app tailored to your specific needs.
The Importance of the Right Platform
The online forex trading platform you select will have a major impact on your trading performance. This is why picking the appropriate platform is important:
Access to Markets: Your entryway to the forex market is the platform. It should guarantee that you may diversify your portfolio by providing a wide selection of currency pairs.
User-Friendly Interface: A well-designed platform or app makes trading more accessible, especially for beginners.
Execution Speed: Speed matters in forex trading. A reliable platform should provide swift execution of orders, ensuring you don't miss out on opportunities.
Analysis Tools: You can use sophisticated charting and technical analysis tools to assist you in making wise trading selections.
Risk Management Features: Features like stop-loss and take-profit orders are crucial for managing risk effectively.
Considerations for Choosing the Right Online Forex Trading Platform
The following are important factors to bear in mind while choosing a platform for your forex trading journey:
Regulation and Security: Verify if the platform is overseen by a recognized organisation and has robust security measures in place to protect your money and data.
Compatibility: Check if the platform is compatible with your devices. Many trading apps are available for smartphones and tablets.
User-Friendly Interface: It should be simple to use and intuitive for all users, regardless of experience level.
Demo Accounts: A platform that offers demo accounts allows you to practise without risking real capital.
Market Access: Select a platform that offers access to major, minor, and exotic currency pairs, among other pairs.
Customer Support: Having dependable client service is crucial. Check their response time before making a commitment.
Costs and Fees: Examine the fee schedule, taking note of spreads, commissions, and any other unstated costs.
Educational Resources: Numerous platforms provide tutorials, webinars, and instructional materials to help you improve your trading skills.
Risk Management Tools: Ensure the platform supports risk management tools like stop-loss and take-profit orders.
The Role of Forex Trading Apps
Forex trading apps have completely changed how traders interact with the market. The benefit of trading while on the go is one of their offerings, and some of them even have special features like price alerts and push notifications for market updates. Think about the following while selecting an app for forex trading:
Compatibility: Make that the app works with the operating system on your mobile device.
User Experience: Look for an app with a user-friendly interface and a seamless trading experience.
Speed and Reliability: The app should offer fast and reliable order execution.
Analysis Tools: Check if the app provides the necessary tools for market analysis.
Risk Management: Confirm that the app supports risk management features.
Customer Ratings and Reviews: Research user feedback to gauge the app's performance.
Conclusion
Choosing the right online forex trading platform or forex trading app is a critical decision that can significantly impact your trading experience. Examine your options carefully, taking into account aspects such as compatibility, legislation, ease of use, and the availability of risk management tools and teaching materials. It is important that the platform you choose fits in with your trading objectives and tactics so that you can succeed in the forex market with the greatest resources available to you.
---
Interesting Related Article: "An Introduction to Forex Trading"