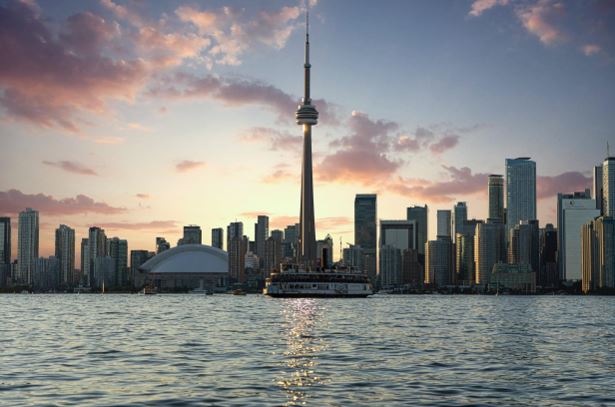 Toronto is Canada's leading tourism destination—and for good reason. The city has something for everyone, from expansive museums of art and natural history to diverse cuisines from every corner of the world.
Every neighborhood in Toronto has its own unique charm—and it's all easily accessible via the best transit system in North America. Experience the cobblestone streets of the Distillery District or the vintage authenticity of Kensington Market.
But let's face it—the success of any trip hinges on where you stay.
Toronto attracts tens of millions of visitors every year. In the aftermath of COVID-19, however, travellers are more health-conscious than ever.
We're living in an era defined by hand sanitizers and face masks. As a result, home-sharing platforms like Airbnb have taken a nosedive in popularity. Here are four reasons why tourists are deleting the Airbnb app and turning to luxury rentals.
1. No Guarantee of Cleanliness
Every seasoned traveller will tell you that booking with Airbnb is a gamble. Unlike other short-term rental options, such as hotels and luxury suites, Airbnb operates through home-sharing.
At its core, the platform relies on a system of trust between hosts—of which there are 650,000, with more than 6.1 million listings worldwide—and guests. But blind trust isn't enough anymore.
Today's tourists are worried about much more than cat hair and dirty linens. We want strict sanitization guidelines—something Airbnb has no way of enforcing. The most the platform can offer is a 24-hour waiting period between guests—although hosts have the option to forego this precaution altogether. With millions of dispersed listings, relying on Airbnb is still a game of chance—one that, in the wake of COVID-19, just isn't worth the risk.
2. Second-Rate Customer Support
Airbnb is notorious for its less-than-exceptional customer service. Common complaints vary between delayed response times, total unresponsiveness, lost service tickets, and even rudeness.
When COVID-19 first started appearing in news headlines around the world, Airbnb guests rushed to refund reservations they would no longer be using. Borders were closing and flights were being cancelled left and right. Airbnb's response to the situation, however, left customers fuming.
Communication broke down on all fronts. The home-sharing platform denied refunds, demanded documentation, and left guests—and hosts—feeling frustrated. On Twitter, the hashtag #Airbnbrefundnow served as an outlet for customers' dissatisfaction.
4. Risks That Are No Longer Worth It
Travellers have long been wary of Airbnb. In extreme cases, a lack of regulations has led to reports of guests being harassed or discriminated against by their hosts.
Ensuring public safety in private homes has been an ongoing issue for Airbnb—long before news outlets caught wind of a viral outbreak in Wuhan, China. The company has been in the limelight time and time again regarding its lack of oversight.
Before the COVID-19 pandemic, opting for a reliable short-term rental company meant enjoying your stay. Today, taking a risk could mean leaving yourself stranded without a safe place to stay.
5. Disrupting Local Neighbourhoods
Locals around the world blame Airbnb for squeezing them out of their own neighbourhoods. Residents have complained that the home-sharing platform turns tight-knit communities into a "revolving door of strangers," leading to over-tourism and its consequences—including congestion and frequent noise complaints from long-term neighbours.
Airbnb rentals have been cited as the driving force behind inflated real-estate markets in major cities—including places like Toronto, San Francisco, and New York. Homes purchased by "super hosts" for the sole purpose of generating income restrict local inventory by moving properties out of the long-term rental market.
Moreover, the company has been criticized for a lack of transparency regarding taxing issues. Unlike Airbnb, other tourist-heavy accommodations channel taxes into local infrastructure.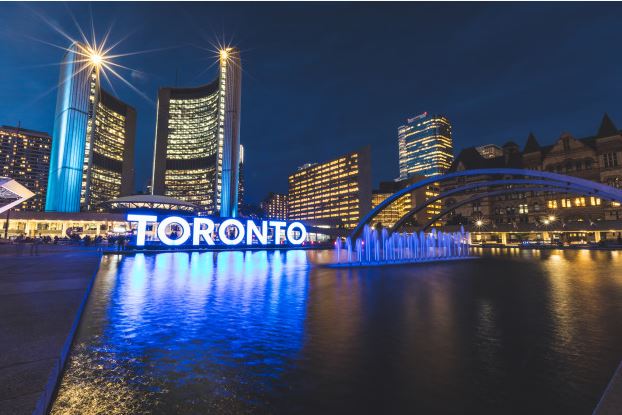 Toronto Luxury Suites: Your New Go-To for Short-Term Rentals
The COVID-19 pandemic saw the rapid decline of Airbnb. Put simply, sharing homes just isn't worth the risk anymore. So, where are travellers choosing to stay in Toronto?
Whether you're in town for a conference or you're a frontline healthcare worker interested in self-isolating closer to Toronto's major hospitals—Toronto's luxury suites are a safe, reliable, and comfortable choice.
Luxury suites offer plush comforts, adhere to strict cleanliness standards, and provide access to world-class amenities—all within your budget. With a fully-stocked kitchen, high-speed Internet access, and on-call emergency services, you never have to risk venturing outside your comfort zone.
Living through a viral pandemic is far from easy. Give yourself a break—relax and rejuvenate in a furnished luxury rental.
---
Interesting related articles: "These are Toronto's top companies."