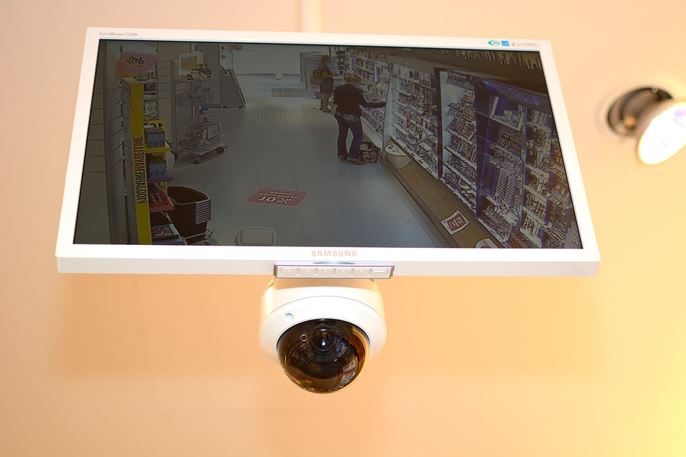 For any business, whether big or small, security is of vital importance. Besides, how can a business be lucrative if you cannot secure your assets? Fortunately, video surveillance systems are more effective and intelligent than ever.
The best security cameras now provide computer-like features and functions, such as automatic mobile notifications and motion sensors. Some even allow you to reach out to the authorities if needed.
With regards to purchasing and administering a new system, most sellers allow customization. Thus, one can fine-tune a security system to the needs of the business. Not sure where to begin? For a little help, we'll walk you through the important things you need to when choosing a video surveillance system. Take a read!
Advantages Of A Surveillance System
Before we delve into more information, it is paramount to keep in mind the benefits or advantages provided by a video surveillance system. Not only it can prevent undesirable activities by criminals and help authorities quickly seize any would-be robbers.
However, surveillance cameras can raise the accountability or liability of your employees. Moreover, these systems can help you oversee and supervise productivity and every so often lessen your insurance premiums.
Although the up-front expenses of installing such a system can seem quite exorbitant, the peace of mind and long-term payoff might be worth the costs.

Things to Look For When Choosing a System
A surveillance system consists of three integral parts. These are the cameras, the video recorder, and the PoE switches.
Security Cameras
When it comes to the cameras, you need to be extremely careful. You shouldn't just pick the first product you see online. You have to have extensive knowledge of it. Otherwise, it wouldn't be of help.
One of the most crucial factors to consider is the resolution. You will need a security camera that can record at least in 720p high definition, meaning an IP camera. If you want to assure it will have an identifiable, clear image, you must not cut corners here. Consider the Arlo Q camera, for example.
It can shoot at least in 1080p HD video. Do read an Arlo Q camera review online to know more about this camera. Another key characteristic of a security camera is the frame rate. The higher it is, the smoother the video will be.
The lower the frame rate, the video will undoubtedly be in choppier footage. Thirty frames per second are ideal. Moreover, there are many types of cameras available, from bullet cameras, dome cameras, and pan-tilt-zoom cameras. Relying on your needs, you need to consider which models of cameras to use in your system.
If you plan on using security cameras outside, then consider weatherproof cameras. See to it that you understand the offered protection of your security cameras against natural conditions. Furthermore, ensure that the camera has a lot of IR LEDs so that it can capture footage in the dark.
Video Recorder
For video recorders, you need to consider its storage capacity. But first, you need to determine how much storage you'll require. The answer depends on several factors, including the number of security cameras, the resolution of each camera, the amount of archived footage, as well as how long you need to store the recorded footage.
Aside from the storage on your video recorder, recorded footage can be kept in the cloud. Storing recorded footage in the cloud signifies that even if your hardware is tampered with, stolen, or damaged, you can still access your video archives.
Next, you need to consider the camera compatibility. Take note that not every camera can work with every video recorder and vice versa. Thus, when getting a video recorder, ensure that the device is compatible with your purchased security cameras.
Lastly, consider the compression. This process is used to get rid of undesired data from the footage sent to your video recorder. Thus, saving space.
PoE Switches
PoE (Power-over-Ethernet) switches only applies to Network Video Recorder systems. However, they drop other components or parts that would be fitting for a Digital Video Recorder system. Say, for instance, BNC cables and additional power sources.
When selecting which kind of PoE system to purchase, the biggest consideration is the number of cameras that'll be installed onto your system. Also, you need to consider the possibility of scaling up in the future.

Takeaway
Surveillance is not only for detectives or police on a stakeout. Security cameras also help keep businesses, families, and homes safe and secure. Such systems can deter would-be robbers, serve as proof if your company is broken into, help you get your insurance, plus it could help you acquire your stolen things back. When choosing a surveillance system for your business, the aforementioned tips could help.
Author's Bio: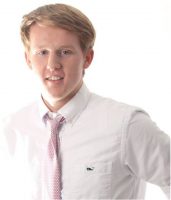 Tyler Pack is a content marketer, specializing in technology, lifestyle, home remodeling, and home security topics. When not working, he spends time with his family and friends.
---
Interesting related article: "5 Reasons Why Your Business Needs Surveillance Cameras."