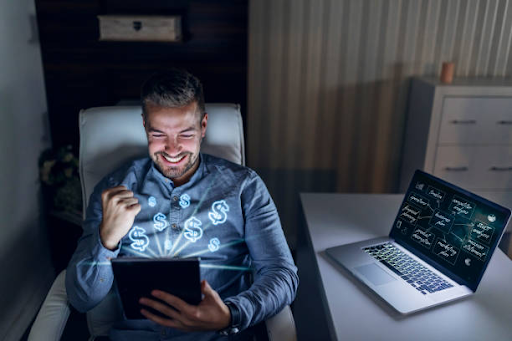 You're on the hunt for the ultimate trading platform, and turn to Google for answers. 
After sifting through countless options, you come across City Traders Imperium. 
But what makes it stand out from the rest? Well, buckle up because you're about to find out in this City Trader Imperium Review. 
This platform offers the perfect mix of support, education, and profits. So, whether you're a seasoned trader or just starting out, you won't want to miss this one! 
About City Trader Imperium 
This forex prop firm, created by Daniel Martin and Martin Najat in 2018, is making waves in the trading world. With its direct funding, evaluation programs, and education, it's a dream come true for traders. 
They offer profit splits of up to 100% (with a realistic maximum split of 70%) to traders who meet their requirements and demonstrate clear trading skills.
But what really sets City Traders Imperium apart from the rest is their commitment to education. 
They've got a whole library of resources for traders to learn about the basics of different types of trading, access performance coaches, and take courses on different trading strategies. 
And it's all designed to help you easily reach your profit target and achieve funded status. 
Features of City Traders Imperium
First up, let's talk about their blog. It may only have ten posts, but each is packed with valuable information on different trading topics.
They offer a free consultation call where a seasoned trading professional will chat with you for 30 minutes, analyze your trading style, and give you tips on how to improve.
And here's a cherry on top: there's a chance you could get mentored by the one and only Daniel Martin. But, like all good things, there's no guarantee. 
But hey, there's always the Mastermind Program and their amazing funded trading plans to look forward to. 
How Much Does City Traders Imperium Cost? 
For a one-time investment ranging from £109 to £479, you'll embark on a 90-day, 2-phase adventure where you'll trade forex, indices, and commodities.
You get to choose your funding level, starting from a low of $10,000 and reaching up to $100,000. With a target of 15%, a max drawdown of 10%, and a minimum of 10 active trading days, you'll be well on reaching new heights in your trading career.
For a one-time investment of £109 to £659, you can choose between two exciting options: the Classic or Standard evaluation. 
With the Classic, you've got 12 months to hit a 7% profit target, while the Standard gives you a tighter 6-month window to hit a 9% profit target. 
And don't worry. Both challenges require a minimum of 30 active trading days, so you'll have plenty of opportunities to show off your skills. 
Plus, you'll have a 1.5% stop loss risk per position and a max loss limit of 5% for added security.
With a one-time payment ranging from £1,059 to £3,649, you can secure instant funding and start your trading journey. 
You'll begin with an initial account balance of anywhere from $20k to $70k, and every time you increase it by 10%, it'll double – up to a whopping $4 million cap! 
The absolute drawdown is calculated based on the starting balance, so you won't have to worry about it increasing with your success. 
You'll also receive weekly payouts and the opportunity to start trading right away.
Pros and Cons of City Trader Imperium
Pros:
Incredible Support Squad: You'll always have someone to turn to when you need help with your trades.

Strategy-friendly: Whether you're a scalper or a swing trader, this option has your back.

Instant Gratification: Say goodbye to waiting for funding to come through – get started on your trading journey right away.
Cons:
Maximum Loss Limit: There's a 5% cap on the amount you could lose with the Classic option.

Leverage Restrictions: With a leverage limit of 1:10, you might not be able to maximize your profits as much as you'd like.

Unlikely High Profits: Getting a 100% return on your investment with this option is a rare occurrence.
Alternatives to City Trader Imperium
Have you heard about FTMO, Earn2trade, or Topsteptrader? These are some of the hottest trading programs around, and they're giving City Traders Imperium a run for its money. 
Whether you're a seasoned pro or totally new, these programs offer unique benefits that set them apart. 
They're well worth checking out, from flexible funding options to top-notch educational resources.
Is City Traders Imperium Worth it?
This platform is one of a kind, and here is why.
First, the "Classic Evaluation" offers an incredible year to get your feet wet and show off your trading skills. 
Plus, the opportunities to succeed are endless, with nearly any trading style supported (even news trading).
With a high-profit share percentage and a plethora of educational resources, City Traders Imperium is dedicated to helping even the newest trader become a pro. 
So, why not take the leap and start your funded trading journey today? Click here to sign up for City Traders Imperium!
---
Interesting Related Article: "Practical Stock Market Trading Tips for Beginners"