Climate-controlled storage (also called "temperature-controlled storage") is a storage unit made to keep the temperature and humidity steady. Temperatures usually range between 55 and 85 degrees Fahrenheit. Most of the time, climate-controlled storage is only available in indoor storage units, but you can always ask if an outdoor or drive-up storage unit is climate-controlled.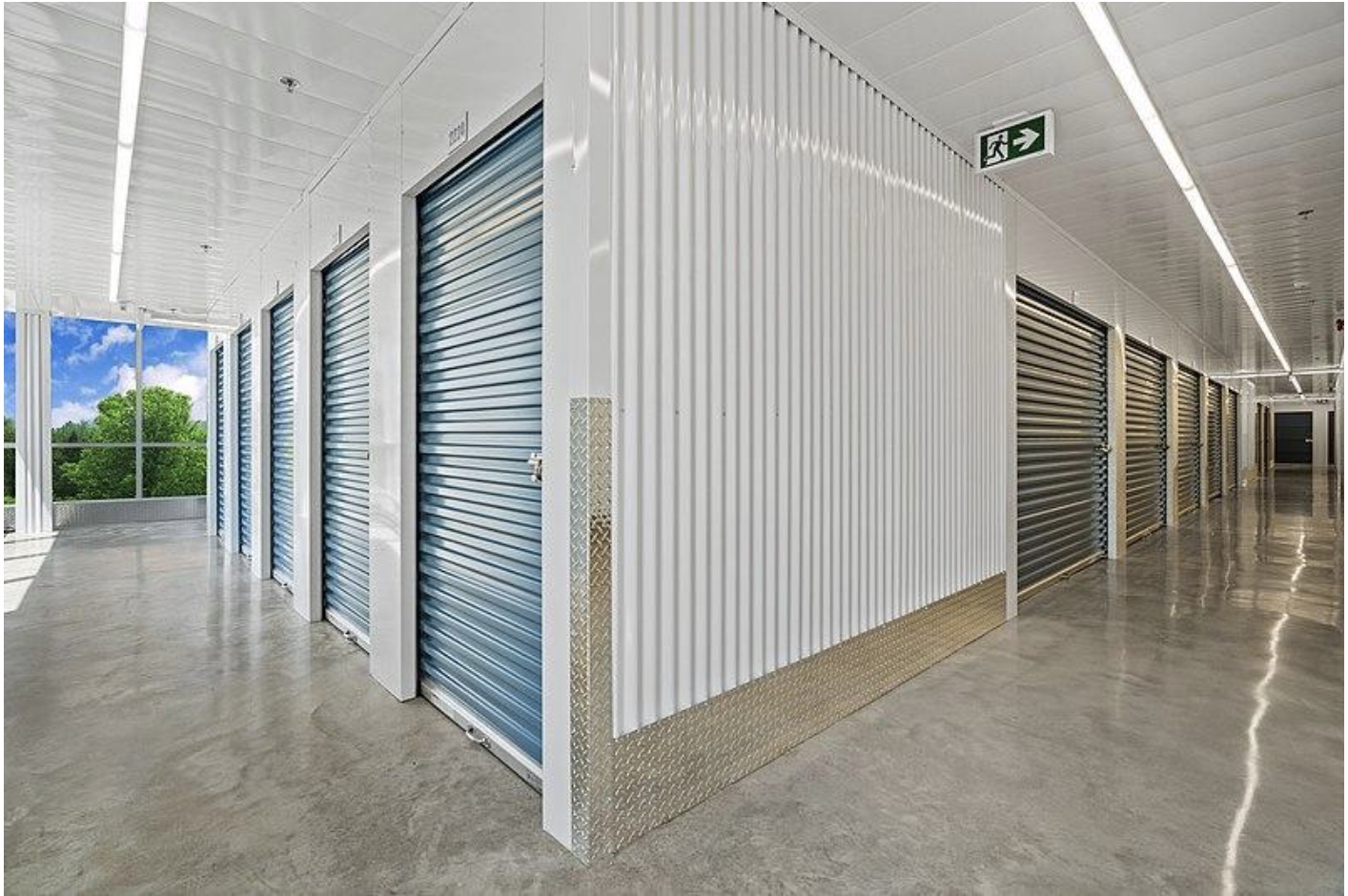 Making a space comfortable requires consideration of temperature and humidity. This is because temperature and humidity work together to create moisture. More water is in the air when there is more heat and humidity. Heat is produced when humidity is high (and heat is produced when humidity is low). Keeping the temperature and humidity steady and under control keeps moisture from forming and keeps your things safe.
The Benefits of Climate-controlled Storage
The temperature in climate-controlled storage units stays the same all year. Some units can even control humidity better. Even though these options may cost more, they can give you more peace of mind when storing valuables.
According to Moving.com, below are some things that can be beneficial while stored in a controlled environment.
Furniture (anything made of or containing wood, metal, wicker, leather, or upholstery)
Other things made out of the above materials
Electronics
Media (DVDs, videos, vinyl records, etc.).
Artwork
Clothing, especially lace or leather, will be kept in bags.
Important documents
Photographs
Musical instruments
Wine
Antiques
Collectibles (stamps, coins, comic books, etc.)
Medicines and medical supplies
Makeup and personal items.
Appliances for the home
Sports equipment
Bicycle seats made of leather
When you think about how these things act when they get wet, it becomes clearer why they need to be stored in a climate-controlled area. Moisture can cause wood to warp, crack, or rot, and it can also change the colour of leather and make it susceptible to mold and mildew. On the other hand, electronics can break or rust over time, making them useless or dangerous. And things made of paper, like photos, can fall apart or become unreadable in other ways.
When you may not need climate-controlled storage, you can store your belongings in a standard self-storage unit if you're not storing any of the items on the list and you're only storing them for a short time (a month or less for outdoor storage and three months or less for indoor storage).
How much does a storage unit with climate control cost?
For climate-controlled storage, you can expect to pay between 25 and 50 percent more per month than you would for a standard unit. SpareFoot says that renting a self-storage unit costs an average of $88.85 per month. If you paid 25% more than that, your unit would cost about $100 a month, and if you paid 50% more, it would cost about $120 a month.
Keep in mind that $88.85 is just a mean. Depending on where you live and what region you live in, storage units cost more or less. A climate-controlled storage price estimate in your area will require some research. If you're storing expensive things or things that could be ruined by high heat and humidity, it's probably worth the extra cost.
You might be wondering why climate-controlled storage units cost more. Technology is the key. Keeping the temperature and humidity levels in a storage unit at the correct levels requires unique systems that must be set up, maintained, and powered. Despite paying more, it's easy to understand why.
What's the difference between heated storage and storage that keeps the right temperature?
In Canada, the winters are cold, and the summers can get pretty warm. This can be hard on some things. If you store wood furniture, art, delicate fabrics, electronics, CDs, DVDs, vinyl records, and books in a place that gets too cold, they can all be damaged. Your things are less likely to get damaged in a heated or climate-controlled storage unit, but each has differences. So, what's the difference between a heated storage unit and one that isn't heated? Read on to find out.
Unlike climate-controlled storage, heated and ventilated storage maintains a constant temperature. Instead, heat is blown through it to warm it up, but not to a certain extent. Like standard lockers, the space has ventilation in the spring and summer.
Storage that controls the standard erasure
Temperature control is when a building uses cooling and heating equipment to keep the temperature within a specific range. Buildings with temperature controls usually maintain a temperature of between 55 and 80 degrees, depending on the season.
For instance, when it's 90 degrees outside, a temperature-controlled warehouse might keep the temperature at 80 degrees. Temperature-controlled storage is a great way to store things for a long time and keep them safe from the extreme changes in temperature that come with the seasons.
Storage with Climate Control
Climate-controlled storage keeps the temperature and humidity at the exact level best for storing your things. The humidity and temperature in this area don't change much, which can stop mould or mildew from growing. This type of facility is necessary when storing fragile items like high-end artwork and/or antiques.
When deciding what to store, it's best to ask the facility what storage is available and what will work best for your things. It's also important to ask about how clean, safe, and well-kept the facilities are.
Is non-climate-controlled storage insufficient?
You are likely to make a number of mistakes if you do not make the right choice. Many things could be wrong if you don't take your time when choosing the right option:
Humidity: Humidity levels in the air can cause humidity everywhere. An unclimate device cannot stop water from dampening (and damaging) your furniture, fabrics, or even your boxes. 
Mildew and Mold: What's next after moisture? It's the not-so-fun combination of mildew and mold. Would you be OK if your sofas, mattresses, chairs, furniture, and clothing began to smell funny and spores began to grow? 
Extreme temperatures could cause photos, leather, plastics, and wood to warp and change shape. Non-climate-controlled storage units come with a risk.
Rusting: Extreme humidity and temperatures can cause damage to electronics as well. The decision to avoid the climate control option could cause rust to your electronics, rendering them inoperable.
In all seriousness, climate-controlled storage containers are your best solution to protect your belongings from the summer waves. 
It might surprise you to know that the things we tend to keep, can also be the most susceptible to moisture and temperature damage.
How would you handle it if documents, photographs, artwork, or other electronic devices, clothing, and other delicate items could be damaged or destroyed in some way? The risk isn't worth it!
Controlling the temperature is the only way to ensure that your belongings are safe when under our supervision.
Find a storage unit near you that has climate control
Use Key Storage to look for self-storage options that meet your needs and compare them. Make sure to ask companies directly if they have any climate-controlled storage units for rent.
If you're undecided about what kind of storage unit you'll need, ask a member of the staff at the facility you wish to rent from what and for how long you intend to store it. Your belongings can be stored in the correct type of storage unit if you consult them.
---
Interesting Related Article: "How to Set Up a Storage Unit for Easy Access"