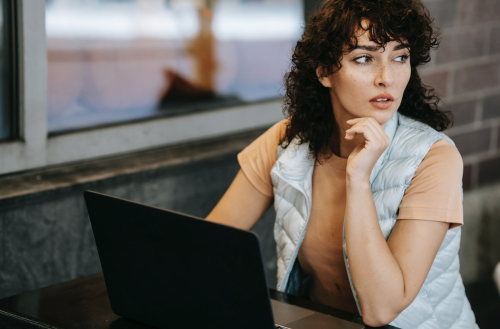 You still haven't moved to the cloud? More and more companies are using cloud computing services for various purposes. Why? It allows them to reduce costs, improve efficiency of the daily work and ensure security of their systems and data. Could it be the right solution for you as well? Let experts from the Atlanta IT company explain how an enterprise can benefit from cloud computing services.
Cloud solutions for big businesses
As small companies don't really work with big data or complex analytics systems, and don't usually develop applications on their own, they mostly use the cloud to get more space for cooperating, for backing up data or working remotely on programs which are not commonly used at home.  But, there is so much more that an enterprise can gain from the cloud!
Enterprises require specific, complete solutions – in this case, we're talking about delivering IT as a service. The main advantage of using cloud computing is unlimited ability to scale any cloud solution when your company finds it necessary. They can be scaled up or down – you are only paying for those resources you're actually using. This means you can reduce your expenses greatly!
Advantages of moving into the cloud
There are many reasons why you should use cloud computing. It all depends on your company's particular needs. Are you wondering what kinds of solutions are within your reach? Cloud computing is a general name for numerous services. Among the types of services that are offered by the cloud, we can classify:
IaaS (Infrastructure-as-a-Service)
PaaS (Platform-as-a-Service)
SaaS (Software-as-a-Service)
FaaS (Function-as-a-Service)
So, why exactly should you choose cloud computing services instead of owning your own data center?
Unlimited scalability and reduced expense
Do you need more storage space for more complex tools? Purchasing and configuring new hardware and software is time and money consuming. The traditional, on-premises approach is not the way to go for a big enterprise. Fortunately there is the cloud – if you need more resources, you scale up your cloud solutions. If you wish to reduce costs, you scale them down. It simplifies the work and makes it possible to eliminate unnecessary costs in maintaining the company's infrastructure.
Increased data security
Security is one of the major concerns of all companies in the world. Cloud computing services enable you to prevent the leak or the loss of your files, data and sensitive information. Hardware failures will no longer threaten your company's success. Major cloud computing services offer recovering data, backups, encryption and many other ways to keep your data private.
Ease of collaboration
With cloud computing services you can cooperate with your employees and partners. You can deliver your products online to customers. You can update and share files and applications with other people from anywhere and at any time. They're useful for enterprises with many offices and workers from all over the world.
Cloud computing is the future of business, don't be left behind!
---
Interesting Related Article: "Understanding Cloud Computing: What Challenges Do Users and Service Providers Face?"