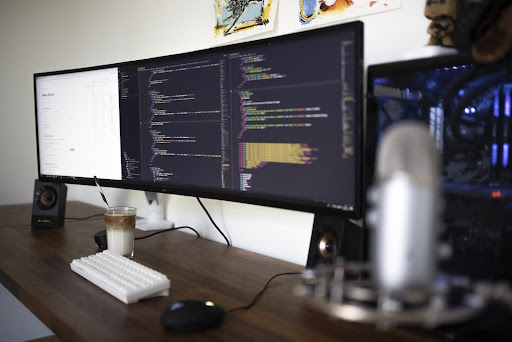 The global market for cloud security solutions is expected to reach $37 billion by 2026 from $29.5 billion in 2020. This shows the growing demand for cloud security services due to their increasing adoption. 
However, adopting these solutions is not enough for businesses. You should also follow the best practices for cloud security to make the most of its benefits. The first step is to choose a trusted provider of managed network security services. 
Allixo is a top managed IT security services provider. It offers world-class cyber security managed services in Washington, Bellingham and Seattle. The tech experts of the company excel in cloud migration consulting, optimization, security management, and maintenance. 
They have earned a reputation in the industry for offering: 
Efficiently managed security system: Allixo offers round-the-clock monitoring and top-notch technology and software to ensure complete data security.  

Tailored services: The experts offer customized services to figure out and address various security concerns. 

Excellent initiatives: The techies do their best to secure your data against unauthorized access and ensure a safe cloud system.  

Best compliance governance: The service providers closely follow the stipulated management policies and controls to always comply with the necessary regulations and laws. 
After choosing a leading cloud security provider, here are a few other important steps to take in 2023 and beyond. 
Understand the Shared Responsibility Model
In a public cloud, the organization and the service provider together handle data security problems. Each party should be clear about their individual responsibilities to successfully build a secure cloud environment. Obscurities can leave specific areas of the system unguarded. The security model of shared responsibility differs from one provider to another and varies based on whether PaaS or IaaS is used. 
Implement Identity and Access Management (IAM)
In a heterogeneous technology environment, IAM is vital to protect enterprise systems, information and assets from fraudulent access. IAM performs authorization, authentication, verification and storage solutions to effectively secure cloud environments. Besides, it has setting access levels to better control the amount of data one can see or change even after getting access. 
Encrypt Data
After uploading data to the cloud, ensure to safeguard it through encryption, especially during transit. You can hide your data from unauthorized users by translating it into another code or form. A managed cloud security service provider can aid these encryption services. Opt for encryption options that suit your existing workflow so you need not take extra precautions for compliance. 
Protect User Endpoints 
Users of cloud services need to access them through personal devices and website browsers. So, you should secure end-user devices by deploying an endpoint security solution. It can initiate client-side security and enforce users to regularly update their browsers to safeguard data.
Consider adopting a tool with internet security measures like mobile device security, antivirus, firewalls, and access verification solutions. Automation tools can also help provide endpoint security. Speak to your service provider in this matter. 
Evolving cyber security threats include information-stealer malware, supply chain attacks, OTP bypass services and hacktivism. So, upskill your employees too in cybersecurity fundamentals. 
Azure Data Migration Service
Azure has valuable tools such as Elastic Load Balancing, and Auto Scaling, among others. The cloud platform comes with a very robust infrastructure from Amazon that ensures you access various storage resources when required.
---
You may be interested in: Cloud Security for the Modern Business