Cognizant Technology Solutions Corporation is an American company, based in Teaneck, New Jersey, that focuses on providing information technology (IT), consulting and business process services.
It is publicly listed on the NASDAQ Stock Market, under the stock ticker symbol 'CTSH'.
Cognizant's portfolio of services includes:
Consulting and Technology Services – Business, Process, Operations and IT Consulting, Application Development and Systems Integration, and Application Testing.
Outsourcing Services – Application Maintenance, IT Infrastructure Services, and Business Process Services.
The company has a global delivery model that combines client service teams based on-site at the client locations with delivery teams located at dedicated near-shore and offshore global delivery centers, with more than 50 delivery centers worldwide.
This business model allows team members in different locations to access common project information and to work directly on client projects – which helps the firm achieve rapid completion of projects.
Cognizant has four industry-oriented business segments: Financial Services , Healthcare , Manufacturing / Retail / Logistics, and Other (which includes the Communications, Information, Media and Entertainment, and High Technology operating segments).
The history of the company traces back to an in-house technology unit of Dun & Bradstreet created in 1994 and established in Chennai, India. Two years later it began serving external clients and in 1997 it moved its headquarters to New Jersey. Cognizant went public in 1998.
Overview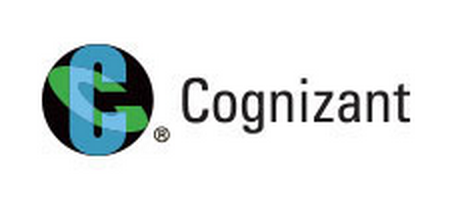 CEO: Francisco D'Souza
Chairman: John E. Klein
Type: Public
Industry: IT Consulting, IT Services
Listed on NASDAQ
NASDAQ stock ticker symbol: CTSH
S&P 500 Component
Revenue: $8.843 billion USD (2013)
Net income: $1.228 billion USD (2013)
Diluted earnings per share: $4.03 USD (2013)
Employees: 171,400 (2013)
Corporate headquarters: 500 Frank W. Burr Boulevard, Teaneck, NJ 07666, USA
Corporate contact number: +1 201 801 0233
Website: http://www.cognizant.com/
---
Operating data (in $ thousands)

2013

2012

Revenues

$8,843,189
$7,346,472

Cost of revenues

$5,265,469
$4,278,241

Selling, general and administrative expenses

$1,727,609
$1,557,646

Depreciation and amortization expense

$172,201
$149,089

Income from operations

$1,677,910
$1,361,496

Total other income (expense), net

$10,007
$26,100

Income before provision for income taxes

$1,687,917
$1,387,596

Provision for income taxes

$459,339
$336,333

Net income

$1,228,578
$1,051,263
Comprehensive income
$1,192,002
$1,136,974
Balance sheet data (in $ thousands)
Total assets
$8,208,914
$6,521,571
Total liabilities
$2,073,123
$1,667,188
Total stockholders' equity
$6,135,791
$4,854,383
Cash flow data (in $ thousands)
Net cash provided by operating activities
$1,423,776
$1,172,583
Net cash used in investing activities
$(730,763)
$(570,046)
Net cash used in financing activities
$(30,867)
$(342,988)
Cash and cash equivalents at end of year
$2,213,006
$1,570,077
Common share data (in $)
Basic earnings (loss) per common share
$4.07
$3.49
Diluted earnings (loss) per common share
$4.03
$3.44
Source: "Cognizant Technology Solutions Corporation 2013 Form 10-K Annual Report"
---