The mining industry is about to get a huge boost; President Biden has announced more funding for the development of battery metals. This is great news for the mining industry, as it will help support the growth of this sector. Battery metals such as lithium, cobalt, copper, and nickel are set to skyrocket in value in the coming years as demand for electric vehicles and storage increases.
Now with the United States pushing for more production around the world, explorers and developers are looking for new opportunities to get in on the action. This is a huge win for the mining industry and will help create jobs and support economic growth around the world.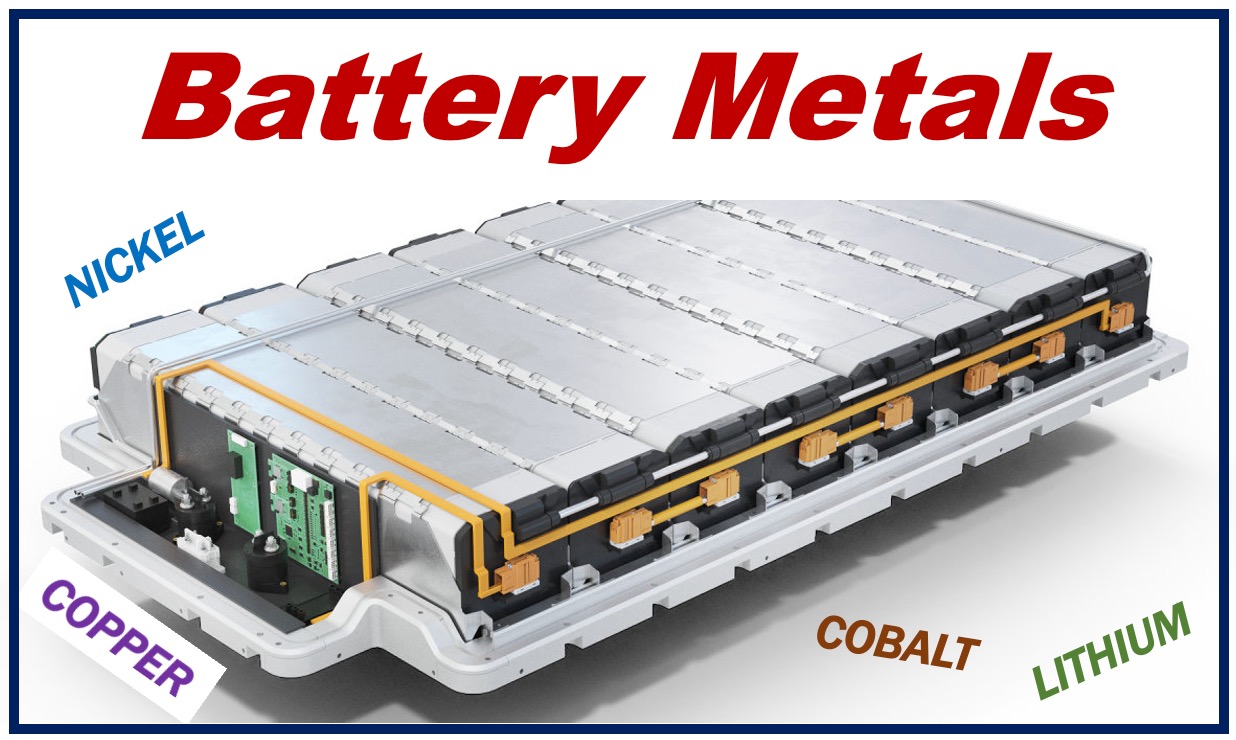 For copper exploration companies like Solaris Resources (TSX:SLS; OTCQB:SLSSF), this means that projects such as its flagship Warintza Project in Ecuador have become all the more important. Solaris just announced a mineral resource estimate hosting a robust 1.5Bt open pit resource, featuring a high-grade starter pit and low strip ratio, within a mining district offering major structural advantages from highway access, abundant and low-cost hydroelectric power, fresh water, labour and low elevation, cementing its place within the top rank of undeveloped copper projects in the hands of a junior. The new environment means that major mining companies hunting for projects to boost their production will need to pay top dollar for high-grade, high-value projects with multiple discoveries, like Solaris' Warintza Project.
Defense Production Act
The Defense Production Act, a Cold War-era law that allows the government to speed up the development of a domestic battery materials supply chain, is expected to be used by the United States. While the impact is likely to be incremental, it is clear that the priorities for the world's biggest economy are centered on increasing production and finding new sources for metals like copper.
Right now, the United States relies on imports for metals like lithium, cobalt, and copper. But with more investment and development, that is about to change. With the world moving towards electric vehicles and renewable energy, demand for these metals is only going to increase in the coming years. And the world's largest economies will need to source more high-grade copper to fuel the transition.
The use of this tool was first authorized by President Truman to facilitate steel manufacturing in the Korean War, and it will now be used to enhance future energy transition metals such as lithium, cobalt, and nickel.
The Defense Production Act was passed in 1950 to allow the government to promote the production of steel and aluminum for the war effort.
National Governments on Lookout for Battery Metals
The oil economy's growth in the second half of the century changed the strategic emphasis on energy security, but as energy shifts from fossil fuels to renewable sources, battery metals are again on the radar of national governments.
Currently, Ecuador is one of the world's top producers of lithium, with significant reserves in the country's salt flats. The Andes mountain range is also home to some of the world's largest undeveloped copper resources.
Ecuador's President Lasso has also stressed the importance of the mining sector to help boost the economy, and the need to attract more investment. The country has been working to improve its investment climate and has been seeking to attract more foreign direct investment to boost employment, infrastructure and exports.
The typical timeline for a mining project to reach production after its discovery ranges anywhere from eight to ten years. Sometimes development and production can be done by the same company, but it is often most lucrative for mining companies to accept takeout offers for high-value projects. This is generally done before development is reached and after a resource estimate and preliminary economic assessment.
Major mining companies are seeking to expand in metals that will be needed for the green-energy transition. The biggest miners have largely turned their backs on M&A after a series of deals at the height of the last commodity boom. Excess cash has been returned to shareholders in massive dividends and buybacks. But as the global energy transition gathers pace, there's a growing recognition that deals will be essential to replace fossil fuel assets with mines that can produce the materials needed to decarbonize, such as copper and nickel, highlighting world-class copper projects like Warintza.