Once upon a time, dating was accomplished face-to-face with people you knew, grew up with or met through a friend or happenstance. However, online dating has changed all of that. Online dating now significantly impacts the dating market with about 20 percent of couples meeting through a dating site.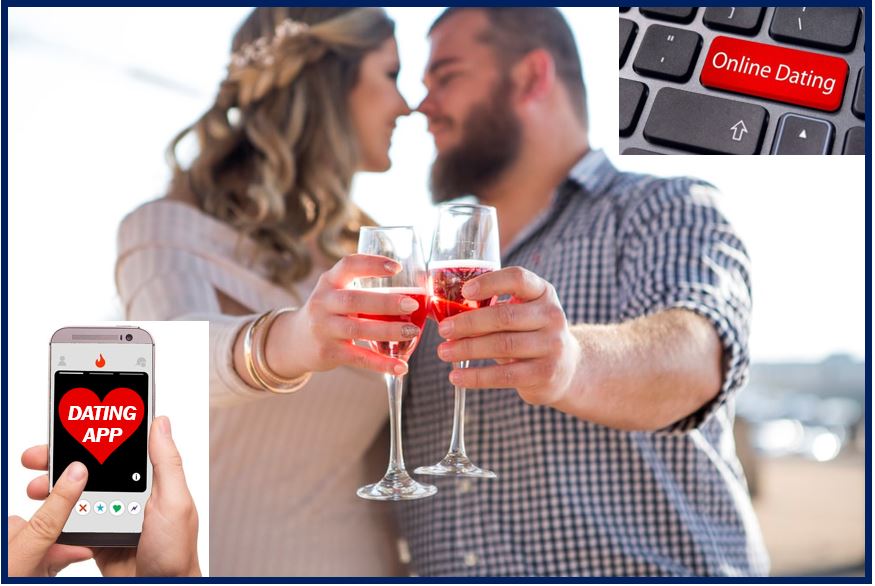 Once considered to be the pariah of the internet, the growing popularity of online dating sites has more than doubled their audience in the last 10 years and has been inspired, in part, by our changing methods of communication that include Snapchat, email, texting, dating advice sites, Twitter, video phones, and FaceTime, among others.
Increased Availability Of Dating Apps
The increase in online dating is due primarily to the increase in the number of dating apps that are available for both iPhone and Android phones. Tinder streamlined the dating app from its cumbersome predecessors to its "swipe right to like" method and it has expanded to more than 57 million users globally. Tinder's innovative designs and concepts spurred other sites to follow suit, and their popularity gained the notice of investors and analysts, who project the online
It is true… winning love is a money-making enterprise.
Who Owns The Dating Apps?
Although there's a plethora of dating apps available, most are owned by one company – Match Group. A publicly-traded conglomerate, Match is controlled by Barry Diller who is a media baron with financial successes that include founding the Fox Broadcasting Company, USA Broadcasting, and Paramount Service; he's also married to Diane von Furstenberg. Diller controls IAC, which is a conglomerate that began purchasing dating sites as far back as 1999.
Their strategy quickly shifted into buying as many dating sites as possible when online dating looked to be the next big profit market. Match owns, among others, domestic sites like Tinder, Plenty of Fish, Hinge, and OkCupid, which are the four most popular sites in the U.S. It also owns some international sites like the Japanese site Eureka and the European site Meetic. Match's 45 dating businesses now generate upwards of $2 billion annually.
However, two dating sites refuse to cave to the giant, and they are Bumble and Facebook. These two players are dropping millions on SEO agencies for top search engine ranking and serious traffic from singles.
Bumble Buzzed Away
Despite Match's best efforts, Bumble refused their offer of $450 million and was subsequently sued by Match for patent infringement. Bumble responded in the Dallas Morning News, stating to Match that, "We swipe left on your multiple attempts to buy us, copy us, and, now, to intimidate us. We'll never be yours. No matter the price tag, we'll never compromise our values." Although Match's quest to monopolize the dating site market didn't succeed with Bumble, the battle may not be over.
One More Competitor
Yet another complication arose to thwart Match's quest when Facebook launched an online dating service. One of the Facebook app's selling points is that all of your data is already on your Facebook page and none of the conversations or contacts will be shared outside of the app, which is named, simply, Dating. With more than 2.2 billion users, Facebook had a ready-made audience for its site and at its launch in 2018, Match's stock dropped 21 percent, although it has since recovered.
Outlook For Match
One hindrance to Match's dominance is the allegation of a monopoly. Anti-trust laws in the U.S. prohibit a company from pursuing control of an industry so that competition is eliminated. With media giant Facebook in competition and with its massive financial resources, Match may be unable to attain its apparent objective of controlling the dating site market.
As of this writing, Match's stock has dropped somewhat and is currently showing a 17 percent drop year to date. Annual growth is now projected at 14 percent, down from 16 percent earlier in the year. Some are concerned that the latest virus outbreak will deter people from online dating. Only time will tell which company will win all the hearts.
________________________________________________________________
Interesting related article: "What is an Application?"