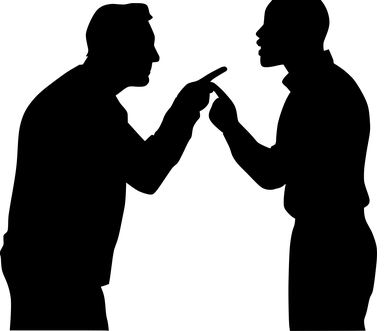 There's no reason to believe that when your business has a comprehensive business plan, no disputes should ever arise. On the contrary, having a dispute with someone seems to be a part of human nature, something that will end up happening sooner or later. And businesses are no exception. As a matter of fact, here are some of the most common and pervasive business disputes.
Contracts
An example of a contractual dispute could take place when your business has hired a web designer to build you a brand-new website and, after signing the contract and paying for the work, it's done in a substandard way, not to your satisfaction.
The best way to avoid contractual disputes is to make sure both parties have the same expectations as to the end result of the project. Put everything on paper clearly, even if this means a negotiation with the other party before signing the contract.
Debt Collection
Having trouble getting an invoice paid can result in a dispute between you and your client or you and your provider or vendor. Specify how invoices are going to be paid and when before embarking on any project.
Maintenance and Repairs
If you have leased a commercial place for your business and there is a leak, the area suffers damage due to a storm or there is vandalism, it may not be clear whether you or the landlord is responsible for the damages. Make sure those items are clearly spelled out in the contract before signing the lease. Also, make sure it is defined who is responsible in case of unforeseen circumstances happening.
Disputes with Employees
These disagreements may be related to harassment, discrimination, age, or disability, but there may also be disagreements related to salaries or payments, dismissal charges, maternity leave, or any other employee issue. Your business lawyer will guide you through these situations and help you find the best solution for both parties involved.
Is your business involved in a dispute?
Here are some steps you can take to handle the situation:
Keep your cool
Take some time to gather your thoughts and come up with the right way to address what is happening.
Act professionally
It's not a good idea to vent your frustrations on social media. This is the face of your business and there are some things that you do not air to the public at large. Working in a professional manner to solve the problem may yield better results. You may consider writing to the other party in a professional manner and explaining your worries or concerns. Suggest how you would like the issue to be resolved.
Keep everything in writing
Do you have any contracts, warranties, leases, or letters that make reference to a situation like the one you are going through? Keep an accurate paper trail.
Get Legal Help Now
Although you may wholeheartedly wish for this problem not to have happened or for an ideal solution to suddenly appear, most times that is just not the case. Engaging the services of a corporate lawyer may give you the answer you are looking for and the solution you seek. Make an appointment today and get the documents and contracts your business required done right the first time.
---
Interesting related article: "What is a lawyer?"