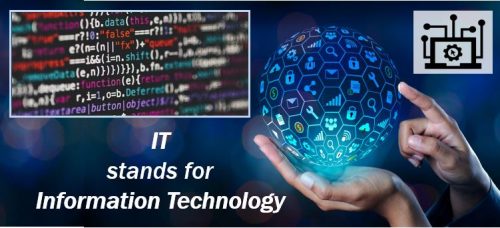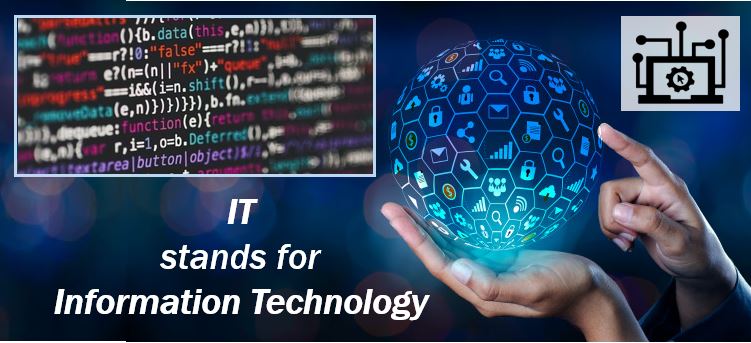 When do you know when your business needs some additional IT (information technology) support? Maybe you want your company to be more secure, productive, or efficient in the customer service department. Before looking for the best IT support in Denver or beyond, it's important to know what IT professionals can do for you and your business. 
To help manage and maintain the technology tools your business uses on a daily basis, IT support services can be called on to maximize your operations and find solutions to continually find ways to improve those operations. Cybersecurity, in particular, is a skyrocketing practice across the world, accelerated by the pandemic as thousands of companies moved to remote work. 
According to Forbes, small and mid-sized businesses are at "incredible" risk for phishing, malware, and other digital threats. In the first half of 2021, four out of five organizations experienced a breach of some kind, with the average cost of which rose to $3.56 million, with the average ransomware payment topping $100,000. 
These numbers would result in a significant hit for a larger enterprise and would prove more than fatal to small businesses. This is why cybersecurity is taking off, and why cyber insurance is a growing priority in the business world. Below we break down some examples of IT services most commonly used by businesses today.
Managed IT Services 
What it is: Generally handled by a third party, this model aims to direct general and daily tasks in network, application, infrastructure, cybersecurity, and other IT tasks to an expert, so a company can then focus all its efforts on the money-making ventures of their business. It allows for peace of mind that an IT professional is monitoring and handling the technological side of your business and protecting it from threats. 
This model can help companies stay up-to-date on the best technology trends, updates, tweaks, and recovery methods used in the world today. Managed service providers (MSPs) can vary greatly, and cover cybersecurity needs, VoIP (Voice over Internet Protocol), backup recovery, and more. 
Cloud Computing 
What it is: In the words of Microsoft, cloud computing is "the delivery of computing services—including servers, storage, databases, networking, software, analytics, and intelligence—over the Internet ("the cloud") to offer faster innovation, flexible resources, and economies of scale." There are four main types of cloud computing: public clouds, private clouds, hybrid clouds, and multi-clouds. 
Companies offering cloud computing will first make sure cloud computing is a good fit for your company's strategy, then will check your infrastructure, determine what should be put in the cloud, develop a transition plan, and then begin migration. Because of the general flexibility and scalability of cloud computing, businesses can tailor their needs. 
According to Rackspace, cloud servers "can be configured to provide levels of performance, security and control similar to those of a dedicated server. But instead of being hosted on physical hardware that's solely used by you, they reside in a shared 'virtualized' environment that's managed by your cloud hosting provider." 
Generally, but not in all cases, dedicated servers are used by larger organizations or businesses that require high levels of data security or high levels of server capacity while smaller-to-mid-sized, less data-sensitive companies would do well allocated to the cloud. 
Network Security
What it is: Protection from potential ransomware, hacks, attacks, vulnerabilities and data theft on your business. Consider this a shield from hackers, bots, and other viruses trying to access both your private customer and business data and information. Network security also provides protection against internal threats, ensuring employees are abiding by the company's best practices and are best educated about keeping the network secure and what their specific role is in doing that. 
Network security is also essential for private information like customer data, credit card information, company information, and other hypersensitive information like HIPAA, SOC or other regulations that require compliance. The best IT service in Cincinnati works with your company's budget and other unique needs to develop the best strategy for network security options available to you.
Backup & Disaster Recovery 
What it is: A safety net in the event of a disaster, such as an office fire or flood or invasive computer virus, backup and disaster recovery services allow for companies to bounce back with their data still intact. Using the popular "3-2-1 rule", it's common practice to store your data in three separate locations, such as the original source device, another on-site backup location, and one off-site location in the event of a disaster for recovery. 
With increasing cybersecurity attacks, including 81 percent of global organizations experiencing increased cyber threats during the COVID-19 pandemic, backup and disaster recovery services have increased dramatically as well. Companies weren't ready for the increase in cyber threats when the pandemic hit, according to Business Wire: 
60 percent saw an increase in online/web activity

33 percent have had their technology and security budgets reduced 

56 percent have suffered from downtime due to a cyber concern, costing some over $100,000 USD

76 percent find maintaining a fully staffed security team/SOC even more challenging during peak periods 
Using an IT service provider can alleviate some of these concerns as companies rely on cybersecurity more than ever in 2022. 
Help Desk Support 
What it is: A customer service-based tool for users who need additional help in maneuvering a company's webpage, troubleshooting or resolving an issue, or having additional questions. It's a communication center that provides a single point of contact for users that helps them receive prompt help either through an online chat tool, phone number, or request form. 
If your business doesn't have an in-house IT team to communicate with users on call, then a help desk is a useful and reactionary tool to quickly answer questions or concerns. This way, employees don't have to take time away from their daily tasks to assist customers. Employees can also use the help desk to ask how to troubleshoot equipment, upgrade security, or request access to a new system or program. 
Conclusion
Take the pressure and risk away from your business by opting for IT services to reinforce your network and data security and peace of mind.
---
Interesting Related Article: "The Pros and Cons of Outsourcing IT Services vs. In-house Staffing"