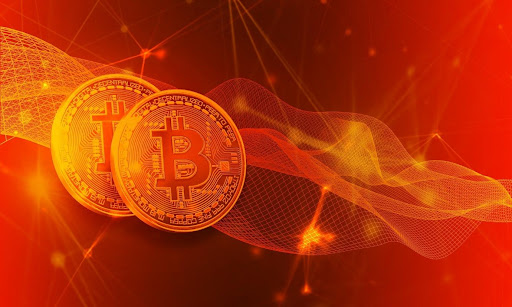 The best part of using an online broker is accessing your accounts anytime. This is one area where Common Investments stands out as it allows users to access their portfolio at the snap of a finger instantly. Additionally, they will also be able to get the most out of their portfolio as they have the tools and resources to trade efficiently. Common Investments is a trader's favorite as there are many benefits to using the platform. These benefits include market updates, expert asset analysis, and diverse purchasing assets.
The Common Investments brokerage has its pros and cons, which we will highlight in this review. This is the review for you if you want an objective evaluation of the Common Investments platform. Keep reading for all you need to know about the benefits and drawbacks of Common Investments.
Common Investments Pros
No Minimum Balance Required
Some brokerages require users to open a new account with a minimum balance. With more retail traders coming online, it has become a bottleneck they try to avoid. As more traders come online, it has become important for them to have more brokerage access, as most retail traders have small start-up capital. Common Investments recognizes this, which is why the platform has removed any minimum balance requirement. Therefore, users can open an account without paying any huge upfront cost. 
Track Assets in Your Portfolio
When should traders adjust their trading strategy? How can traders tell what assets are performing poorly? These can be determined through portfolio analysis. Common Investments makes this easy by offering users portfolio analysis tools that they can use to get the best results from their trades. With this tool, traders can track the value of the assets in their portfolio and better understand how well they are performing in the markets. Furthermore, users could get accurate data on their trading performance to tweak any necessary aspects.
Expert Analysis and Market Breakdowns
Market analysis and expert breakdowns help traders quickly understand the market and make quick decisions. Users will access top expert analysis on the market and news updates on the Common Investments platform. Additionally, they would be able to set alerts for specific assets if they want to stay on top of information concerning that asset. These updates and asset analyses are part of the trading puzzle that users need to get an edge on when they are in the markets. It helps them to understand market movements and make moves earlier than 99% of other traders.
Large Pool of Assets Available for Traders
A large pool of tradable assets is available on the Common Investments brokerage. These assets are available to traders as needed and are the building blocks to creating a robust portfolio on the platform. Additionally, it gives traders more flexibility when they trade as they do not have to be restricted to one market or asset. Furthermore, users do not need multiple brokerage accounts with different providers to access the markets they need. Common Investments continually adds new asset classes and markets to expand the options for its users. Therefore, new traders can be sure of various options when they sign up.
Common Investments Cons
Inaccessible in Some Countries
The Common Investments brokerage is not available in all countries. There are many reasons why the brokerage service is unavailable in these regions, and this can be a huge setback to traders needing their services. To get more insight into the countries served by the broker, you can visit their website for a list of covered areas. Additionally, you can check for details on soon-to-be-covered areas if your country currently does not have access to the brokerage. 
In Conclusion
The Common Investments platform is an online broker that retail traders can trust. With their cutting-edge trading and analysis tools, users can get an edge in the markets and sharpen their skills. They can also build robust portfolios using the large pool of available assets. Further questions regarding Common Investments can be answered on their website
Disclaimer: This is sponsored marketing content.