Many employers/managers are not sure at what point they need IT support. Even though you are an IT professional, you will always need the help of IT support in running your business, because it is impossible to do business and at the same time such a demanding job.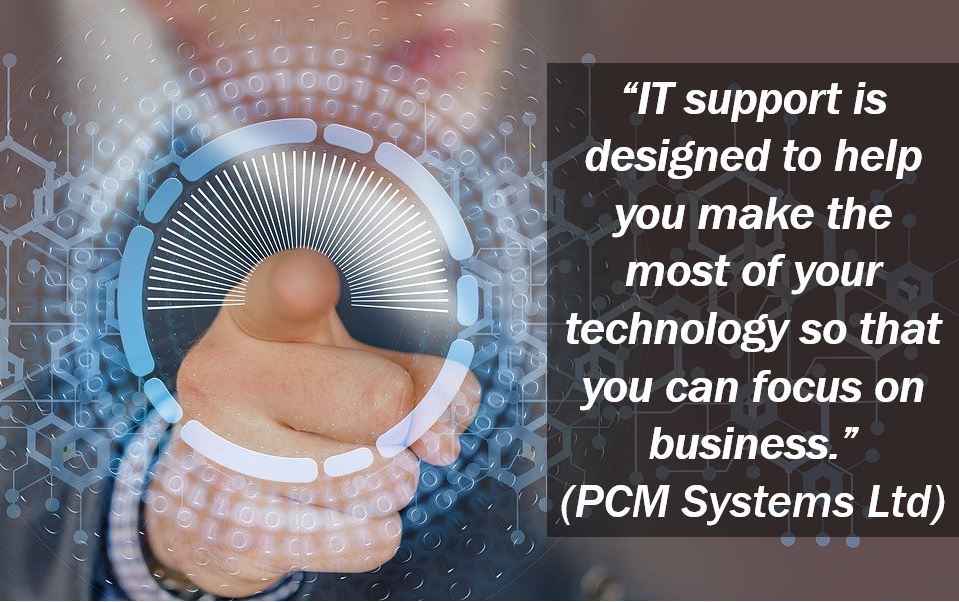 Modern business requires extensive use of computers and modern technologies, which is why your company needs more support in the proper and smooth functioning of the IT sector, so the need for IT support is necessary.
When you need IT support, hiring a dedicated IT support professional, or opening a dedicated department for this sector seems logical, but this is not the best solution. Training costs, the need for constant learning, and at the same time, their engagement at work are not efficient – that's why IT support is the best solution.
5 Common Reasons Why You Need IT Support
Technical support
The time you waited for something to break down and call for help is a thing of the past. You will not wait for IT support for days, you waste time waiting for a malfunction to repair, and your business stands in place and lose money. IT support is with you all the time – this is the right way to ensure a safe and reliable business.
Network support
The whole world is connected, which means that your equipment, like computers and other devices, has become as important as water, electricity, and heating. If you were once a mine without a network, this is no longer possible today. Imagine how much you would lose if your computer network didn't work?
More than 3/4 of the companies consider that the correct network infrastructure is a basic prerequisite for business improvement. Have you thought about all the cables in your company? How common are work injuries when you have too many cables? IT support also deals with this issue and protects your employees from injury.
Platforms and systems
Although you may be very familiar with platforms and systems, they are much more complex than you might think. On platforms, you do a business activity every day. The system represents multiple platforms connected to a computer network.
If your company has multiple computers, you certainly have a system. It is essential to follow the rules and regulations of each system to keep your business running smoothly. But there's no need to know this in the smallest detail. It's yours to take care of business, and leave this to IT support in Dubai.
Saves money
Ask yourself how much money it takes to repair IT failures in your company, especially if you are inexperienced. It will take a lot of attempts, which will only make your business longer impossible. IT support offers monitoring and information on places where you have the most problems. It offers contracts with prices that are not subject to change, so you always know how much money you need and what is the costs of your IT sector.
Consulting
For all of the above, counseling goes without saying! All clients are offered to consult at any time in any IT field. Whether you are looking to buy a new computer or upgrade your network, if you are considering high-speed Internet or a particular program, IT support will always be there for you.
If your business is suffering and you want to eliminate the hassle that computers and computer networks cause you while saving money and solving dilemmas with a particular project, IT support will help.
________________________________________________________
Interesting related articles: "What is Information Technology?"