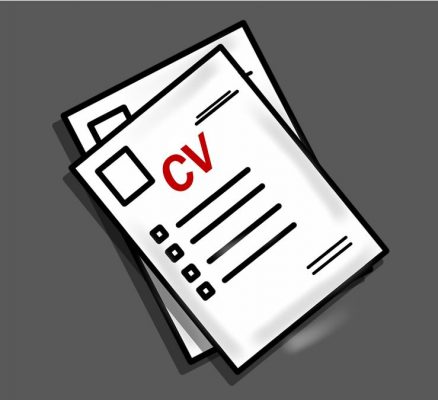 A curriculum vitae or CV is the most important thing when it comes to job interviews. CV is that document that can make or break your job interview. If you have a well-drafted CV then it can increase the chances of you getting your dream job.
If you submit a poor or an unprofessional CV then it will have a bad impression on your interviewers. Therefore, you need to make a well-drafted CV for which you can also take cv writing services.
Here are some of the common resume or CV mistakes that you should avoid completely:
Tailor your resume
You need to tailor your resume according to the job role you are applying for. All companies have different needs and you must add those things which your interviewers want. Avoid writing those experiences which are not relevant to your current application. Also, add those experiences which are matching to your current job profile.
Avoid photograph
Gone are the days when you used to add a photograph of yours to your CV. Generally, it is not advisable to add any kind of photo to your CV. It looks unprofessional and not so good. Sometimes the company through its software automatically rejects those CCVs which have photos on them. There it is better to play safe and not include any photos.
Avoid Grammatical errors
One of the most common mistakes which many of us make is to write the wrong English on the CV. This is a major turn-off for the recruiters. If you have spelling or grammatical errors on your CV, it could lead the interviewers to think that you are not fit or not that serious about the job. If you want to avoid this mistake, you can simply take the help of a person who provides resume writing services.
Too long CV
Your CV should be such that it must be short and crisp with all the relevant information about you, your current and previous job profile, your academics, and other experience or skills if any. The managers or the employers have to interview hundreds of candidates and they do not have enough time to read every line. The best way to fix this problem is to write only those things which are relevant and can easily attract employers.
Don't use unprofessional or designer fonts
You may think that is a great thing to use a designer or colourful fonts but in reality, it looks unprofessional. Use only those fonts which are presentable and formal. For this, you can take the cv writing services who will help you to select the right font.
Don't disclose your salary on your CV
It is not at all advisable to disclose your present salary on your CV. It is a thing that should be kept confidential and you should mention it only when asked. If you focus on the salary part of your CV then it will hurt your employers. In the later stages of the interview, you will get a chance to discuss your salary.
Incorrect dates and information
You must check all the dates mentioned in your CV. Also, check the phone numbers and email addresses which you have provided in your CV. These are some of the most crucial information which if written incorrectly can have a very bad impression on the interviewer. Check all the information while the final submission of your CV.
Using a weird email address
When you are going for a job interview then you have to make sure that you have a formal email address while you are going to mention it on your CV too. Your email address must not contain weird words. It must be a formal email address. For example, an email address like [email protected] is a very absurd and inappropriate email address that looks very informal and unattractive.
Conclusion
There were some of the common mistakes which one can make on their CV which will make your CV not so attractive and will shatter your dream of getting that dream job despite your skills and achievements. Take resume writing services or follow the above-given tips to create the best cv.
---
Interesting Related Article: "Why Does a Pre-Employment Drug Test Matter?"