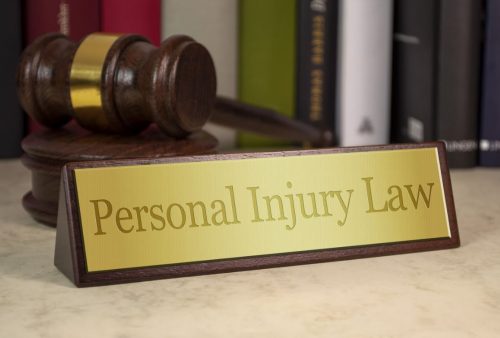 The term 'personal injury' is a legal term for an injury to the body which can be physical, emotional, or psychological in nature.  While some personal injury cases may result from an intentional act or from reckless conduct, most claims are the result of negligence, which is defined as the failure to use or exercise ordinary care. The challenge is proving the other party's negligence.
Accidents that result in injuries happen all the time, but not all of these cases fulfill the requirements for a lawsuit.  While an injured person may wish to pursue a lawsuit, many people do not realize how distinctly different each state's laws can be for many types of personal injuries.  The state where the injury occurred, the circumstances that led to your injury as well as how that injury affects your life are all factors that significantly affect your ability to receive compensation from a lawsuit.
Here is a brief overview of the more common types of personal injuries and how a lawsuit might work in each case.
Motor Vehicle Accidents
The most common type of personal injury cases result from a motor vehicle accident.  In the context of proving and suing for negligence in a car accident case, it is either proving that the at-fault driver did something that a reasonably careful person would not do or that he or she failed to do something that a reasonably careful person would do.
Determining this is required for a person who has been injured in a car crash to sue for noneconomic loss damages (which are most commonly known as pain and suffering compensation) and for economic losses involving excess medical expenses and lost wages.
The state that the accident occurred in will have a tremendous influence on what level of medical care is reimbursable, what type of compensation options are available and what level of damages a plaintiff can seek in a car accident lawsuit.  Car insurance policies, statutes of limitations and whether the governing laws are based on a tort or No-Fault system will all vary dramatically from state to state. Successfully litigating this type of case requires a skilled car accident lawyer familiar with those laws.
Work-Related Accident Personal Injury Cases
For personal injury cases that involve workplace accidents, most states have Workers' Compensation laws which provide that the "exclusive remedy" for the injured worker is obtaining coverage of medical expenses and lost wages through the Workers' Comp system of the state in which the work-related injury occurred.
In return for allowing the injured worker to recover benefits without having to prove the employer was at-fault, the worker is generally prohibited from suing the employer for pain and suffering compensation except under extremely limited circumstances.
However, if a person is injured on the job, but the person is an independent contractor – not an employee – and/or the person responsible for causing the worker's injury is not the worker's employer, then the Workers' Comp laws' "exclusive remedy" provisions will likely not apply and the injured worker may be able to sue the responsible party for pain and suffering compensation as well as medical bills and lost wages.
For workplace accident personal injury cases involving an independent contractor or a non-employer as the responsible, negligent party, the duty of care is not always clear and will likely require extensive investigation by an experienced workers' comp lawyer to determine where the negligence occurred.
Wrongful Death Cases 
The family of a person who was killed in an accident, including a motor vehicle crash, medical malpractice or even an electrocution death, can file a wrongful death lawsuit against an individual, company or entity that was legally responsible for that harm.  The lawsuit can seek pain and suffering compensation as well as damages for the loss of the deceased's financial support, society, and companionship. These types of personal injury cases allow for the recovery of damages that are unique and different from those available when someone suffers non-fatal injuries.  Therefore, it is important in any wrongful death incident that family members seek the advice of a wrongful death lawyer as soon as possible.
Premises Liability Personal Injury Cases
Premises liability refers to injuries caused by a dangerous or defective condition on someone's land. These accidents can occur on various types of properties such as commercial property including restaurants and retail stores, or a person's home, and even public property.  A wide range of defective or dangerous conditions can give rise to a "premises liability" claim, ranging from slipping on water in a grocery store aisle, to getting bit by a dog, among many others.  In all states, owners that occupy a property must make a reasonable effort to maintain a safe environment for visitors to it. Failure to keep the property safe for visitors results in these types of personal injury cases.
If you or a loved one suffered an injury, it's important to understand the 3 basic requirements for a claim.  In order to receive any type of compensation, you must prove three things:
The responsible party was careless (negligent)
The responsible party's negligence caused the injury
The injury resulted in harm (compensatory damages including both non-economic and economic loss damages)
If you are unsure if your situation meets these criteria, schedule a free consultation with a lawyer who can assist you with understanding your rights.
---
Interesting Related Article: "How to Run a Profitable Law Practice"