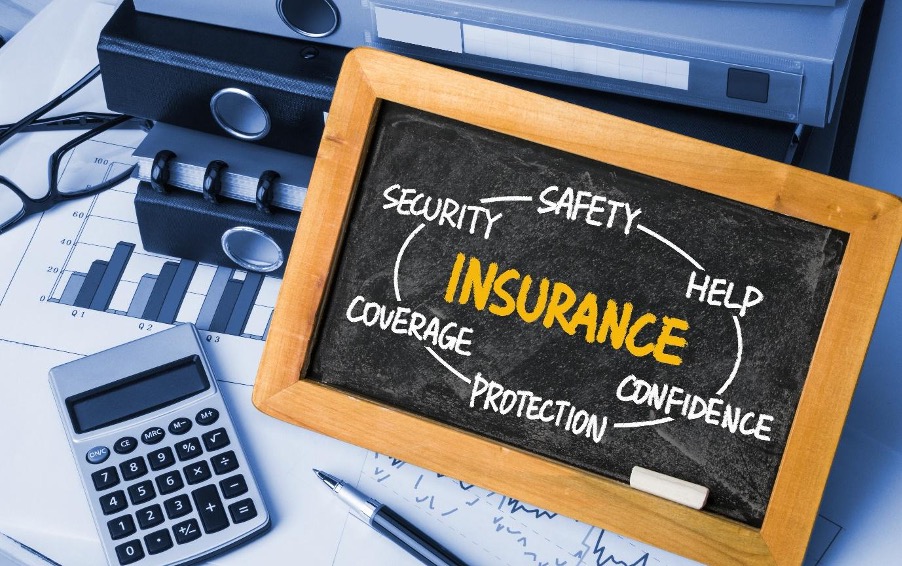 When planning to buy term insurance coverage, the majority of consumers begin by comparing term insurance policy costs. While the cost of the premium amount is important, it is not the only factor one should consider when purchasing the best term insurance plan. In other words, there are various additional factors to consider to ensure a safe and secure financial future for one's loved ones.
Read along to find out about the effective approach of term insurance comparison.
Term Insurance in a Nutshell
A term insurance policy is a type of life insurance policy that offers extensive financial security to policyholders over a pre-determined tenure. Notably, the primary goal for purchasing only the best term insurance plan for most individuals is to offer the policyholder and their family a financial cover that will help them tide over financial liabilities with ease even in the absence of the insured. Typically, one can avail of a term insurance policy in two forms:
Pure life cover

Life insurance coverage with a savings option like an endowment plan
Things to Compare When Looking for a Term Insurance Policy
Here's a list of things that one should check when comparing term insurance policy
This ratio denotes the percentage of claims the insurance company has settled out of the total claims received in a year. Individuals can find the claim settlement ratio on the insurance provider's official website. An insurance provider with a  claim settlement ratio over 90 is deemed efficient and signals the ease with which a claim can be approved.
A high cover amount ensures that the insured's family will be more adept at taking care of existing liabilities and accounting for daily living expenses. A large sum of cover amount will allow them to become financially independent and meet their requirements with ease even in the absence of the insured.
The fundamental goal of term insurance is to protect the insured's loved one's financial future in the event of the policyholder's early demise. However, this is not just the only instance when a family's financial situation is jeopardized. Getting diagnosed with critical illnesses can also dent one's financial condition significantly and make it difficult to access quality treatment. This is why having a critical illness cover is also crucial to account for such major expenses. 
Typically, such coverage comes in handy when the policyholder is diagnosed with a health condition or complication listed in the term policy. Such a policy provides financial coverage to account for the cost of treatment and hospital expenditures and also ensures the family of the insured has enough funds to sustain comfortably. To further ensure this, the paid critical illness premiums are entitled to tax deductible under Section 80D, thus helping insurance policy buyers to save more.
Additional Covers available
Term insurance plans include a basic life insurance policy. However, if achieving financial security is the primary goal, then consumers should investigate the value of adding riders or additional covers to their existing insurance plans. Most insurance providers offer an array of riders to policy buyers, allowing them to personalize their existing coverage as per their needs. While adding riders enhances coverage, it also inflates the premium cost. Hence, individuals should weigh in on their need and their financial capability before going ahead with multiple rider options.
While there are several add-ons available today, these are among the most popular ones –
Waiver of Premium:

This rider benefit assures that the policyholder's life insurance coverage remains active without the need for additional premium payments in the event of permanent disability

Accidental Death:

This rider benefit increases the sum assured on the term insurance policy in the event of accidental death. Most leading term insurance policies offer accidental cover that's equal to the insurance plan's basic sum assured.

Income Benefit:

Leading term insurance plans may allow the insured's family to access a stream of monthly income. This feature proves useful in generating monthly income to keep the insured's family financially independent even in their absence.
Only after reviewing the key features of popular term insurance offerings, individuals should proceed to compare the prices.  This will ensure that you get a well-rounded idea about the leading insurance plans and do not base your judgment entirely on the basis of the policy premium. Subsequently, it is recommended that you gauge your financial standing before you pick a plan. 
This is because most leading insurance plans come with a high premium, which could strain the insurance buyer's immediate financial standing and affect their payment capacity. Notably, successive default of premium payment dates could risk attracting late fees, which will further increase their premium burden. In fact, repeated failure to pay premiums could lead to the termination of the policy in some cases. Individuals can avoid this by comparing the term insurance premiums closely. They can use an online insurance premium calculator to compare the premiums of leading term insurance plans and pick one that suits them the best.
In other words, make sure that you do not compromise on the major features of the best term insurance plans but at the same time ensure that you are financially strong enough to pay the premiums on time. 
However, not having a large disposable income should not be an excuse as to why you can't start your insurance early in life. Insurance providers allow policyholders to increase their coverage and upgrade the term insurance for self employed when they deem fit. This allows individuals to start investing in insurance policies with a small amount but also allows them to increase the coverage and upgrade the plan as they witness improvement in their financial standing and overall income. 
Hence, pick a term insurance plan that allows adjustment of existing coverage and addition of riders to enhance the financial cover. Last, but not least, make sure the term insurance plan you pick aligns with your financial objective and allows you to achieve your goals over the years.