Friends who like electronic cigarettes should be familiar with the tornado disposable vape series. The appearance of this series is characterized by the body resembling a mini beer bottle, with dynamic and bright colors and interesting animation prints. We'll take you through the most popular aroma king tornado 7000 disposable vape and three R and M Tornado products.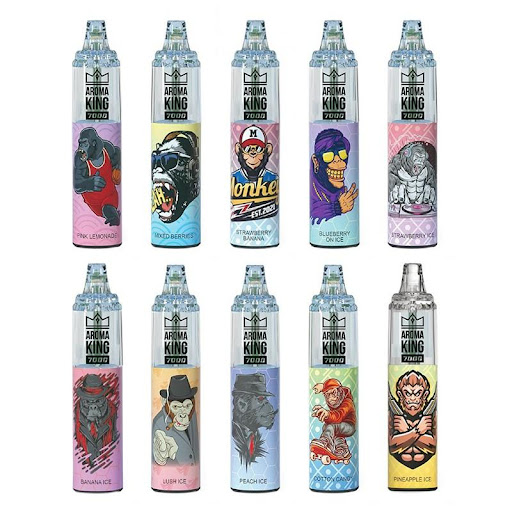 Let's start with the Aroma King Tornado Disposable Vape Kit. The appearance of this Kit follows the brand's consistent style. It is made of transparent PC plastic material, with bright and colorful colors and cartoon prints of various animals such as monkeys, orangutans, and bears. It is very popular among vape lovers. The light and slim body is very pocket friendly and very convenient. This disposable cigarette is pre-filled with 14ml of e-liquid, which can provide you with an output of 7000 puffs, and you can choose from 31 flavors. Its LED indicator is set on the bottom, and you can see how it glows when you activate the device. When the LED light flashes, it means that it is used up, which is very convenient for you to know this device.If you try it, I'm sure it will become your favorite in the near future. 
R and M Tornado 7000 Puffs Disposable adopts different animal patterns shell. The body is very light and thin, easy to carry, and you can easily put it in any corner of your bag. Not only that, in order to allow you to operate and control this device more conveniently and simply, it also has RGB light, you can understand the status of the device more intuitively by observing its different colors. Its battery capacity is 1000mAh, which can provide you with sufficient battery life, and supports type-c charging, which is convenient for you to go out. Although small, it also supports automatic inhalation activation system, allowing you to enjoy your vape without waiting. This disposable pod contains 14ml of e-liquid inside and can provide you with 7000 puffs. It is a light and convenient disposable pod.
Both R and M Tornado 9000 and R and M Tornado 10000 have a variety of flavors to choose from, and are equipped with RGB lights to allow you to observe and control more conveniently. The battery capacity of these two products is 850mAh, which is smaller than that of the 7000 port, but it can also meet your needs. The flavor performance is very good, even the last drop of e-liquid can let you enjoy the same pure and rich taste as the first drop of e-liquid.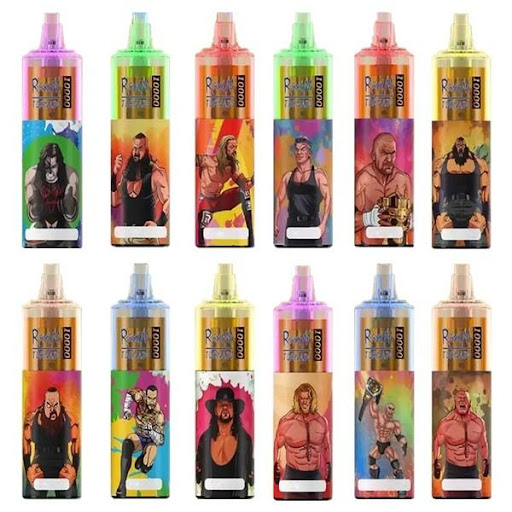 Whether it is the Tornado series launched by R and M or Aroma King, they are full of surprises and well-designed, and each has its own advantages. You can choose according to your personal habits and preferences.
If you want to know more vape products, please go to our best vape shop online uk to browse.
---
Interesting Related Article: "Why Vaping Will Continue to Grow"