Finding compatible ink can seem like a breeze until you buy some from a company that fails to deliver what you expected; poor quality, hidden costs and delayed delivery can all become a reality if you don't know how to shop for replacement inks. Rather than having to go through this difficult trial and error process we have come up with a handy guide for you to use when you next need to get hold of inks.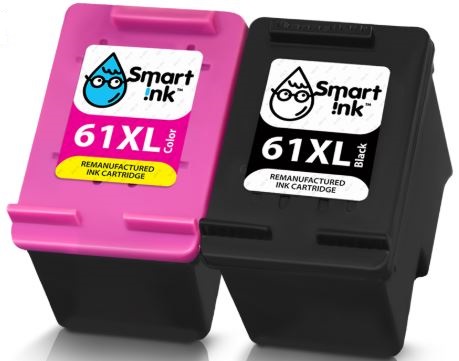 Specialized sellers are better
Firstly, look at the product range that is on offer. A company that specialises in ink only is more likely to have high-quality inks on offer than a company that sells it as a part of a much larger catalogue. Companies that sell just ink have nowhere to hide, if you aren't pleased with their ink you won't return and they will lose your custom, therefore they typically are a better choice when finding the quality you are looking for.
Another good indication is the customer service and money-back guarantees that are offered. A reputable company will offer a decent length of time for you to get in touch over ink issues and will provide a customer service contact clearly on their website. Steer clear of any that lack this information or have a very short return period as this can be an indication of subpar ink and you will just be wasting your hard-earned cash.
Shop around
Don't be sucked into the first place you find ink, shop around and compare products and reviews before you leap. Get in touch with the company and see how they respond to your queries if you have time, this will let you see how well they treat prospective customers without having to spend anything.
Delivery is another way of determining how good a company is; most respectable ink companies offer a low-cost delivery service; the best offer it free! You should never purchase ink replacement for printers from a company that has a high priced delivery service as this suggests they are just trying to make as much money from you as possible rather than provide a great service.
Finally, if you are looking for HP compatible ink replacement like the HP 61 XL (Combo) replacement ink cartridges then look at a company that specialises in this range of printers. One example would be a company like Smart Ink where you can search for specific HP products with confidence that they will stock it at a fair price. If you have extra ink or toner cartridges lying around, there are online services which will offer you cash for toners.
Take various factors into account
Rather than wasting your time hoping to get a very cheap deal, it's always better to weigh up all the aspects before making a final decision. In short, we recommend that you look for these indicators before you spend any money:
Product range – aim for an ink specialist rather than a general seller.
Customer service – make sure the contact details are well displayed and that they offer a fair return service
Delivery options – ideally look for free or low-cost delivery whenever possible.
Specialist ink companies – they rely on you returning for more so their ink is generally better than any other seller.
We hope you find the ink you are looking for with these helpful tips!
__________________________________________________
Interesting related article: "What is Customer Service?"
Video – What is Customer Service?