Floors are the first thing you step on when entering any commercial spaces. A neat and tidy apartment, village homes, hotel lobbies, and more all rely on the sturdy floor. A polished and seamless look on your commercial concrete makes a big difference.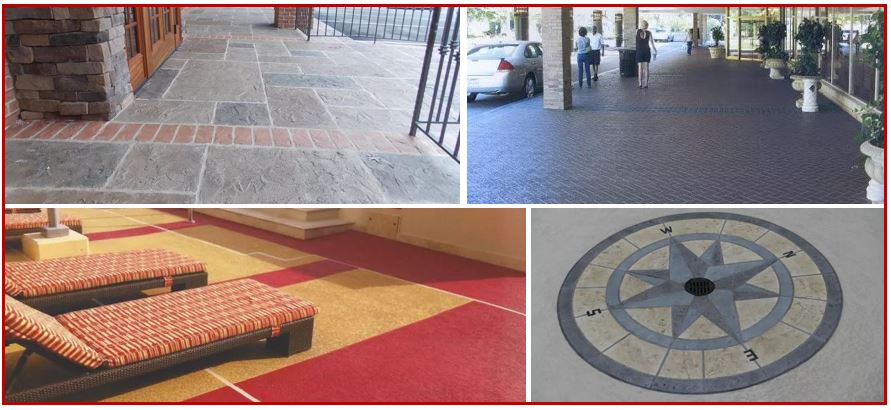 Whatever brand you provide, improving your floors with seamless, flawlessly finished concrete will increase your clients' number. Make sure to hire professionals in concrete resurfacing who work with proficiency and accuracy.
A clean, well-kept place attracts many people. It feels welcoming to enter into an area where you can see everything clearly. You don't need any complicated tutorials to claim success.
There are several ways which resurfacing the floor can elevate your commercial activities. Find out more here. This list is your easy guide on how concrete resurfacing can boost your business.
What is resurfacing?
Renovating or repairing a concrete floor's damages can be accomplished through resurfacing techniques. It uses products that are compatible with concrete or cement.
A stamp, overlay, and pure-solid coating out of resin produce decorative results. It enhances the floors' look. Also, the floors become high-resistant to many harmful elements. The surface exudes a seamless layer. It lasts too. Old or new, a concrete improves, looking fresh!
1. Masterfully Crafted Floors
There's nothing like a masterfully built foundation at your spaces. For businesses, all activities pursuits perfection. A productive space always does more than what is expected.
So, with a sturdy foundation, you can set everything in place. There's no room for mistake. That is the goal of a smooth sailing business. With floors that experts create, future damage is reduced.
Floors handled by experts are flawless. If correctly installed, these provide valuable benefits. From aesthetically transforming the area's appeal to making our ventures succeed economically.

2. Cost-Efficient Managing Solutions 
Managing and maintenance are essential aspects of a business. Fail in these areas; it will blow off your potential to grow as a brand. Physical maintenance and management involve keeping an organized interior and exterior. A well-kept company, office, or small retail spaces makes a lasting impression.
Organized floors are part of physically managing a profitable trade. Old concrete in your spaces, for example, may have cracks, dents, or spalling. These hampers people's movement. It may cause accidents too.
It is terrible news for a business area when people cannot secure their safety. Moreover, revamping a flooring's surface, the hazards are eliminated. Business, as usual, will be safer. The environment is healthier too for the workers.
When the flooring can maintain a clean, even coating, or sealer, the damages won't occur quickly. The dirt and stains of the floors cleanse immediately.
You don't have to put extra effort into using harmful cleaning agents. No need for massive cleaning machines too.
3. Floors to Flaunt Your Personal Style
Businesses that top the industries these days are those who offer something new. If they offer something out of their personality, people make an easy distinction. This way, the brand lasts in people's minds.
Business people do this by designing their shops or buildings with patterns that translate their identity.
Concrete can improve and reflect a personal style using decorative products.
Take these three easy but effective ways to gain a successful business. You only need to bear in mind that you try something that your audience and clients can relate to. Climb that success, starting with the floors.
---
Interesting related article: "The future of the cement and concrete industry."