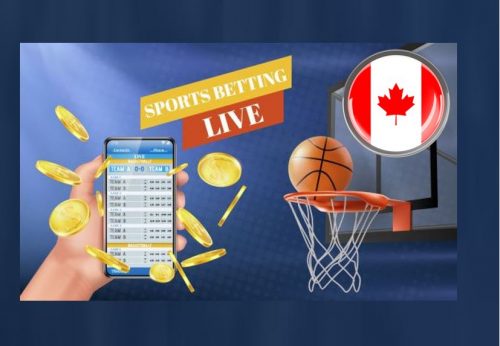 Connecticut is now one of the states in the US that allows the operations of local sports betting. On May 27 of this year, Governor Ned Lamont has finally signed sports betting and online gambling into law. The state will also allow the Connecticut Lottery Corp. to operate a total of 15 sports betting locations within the state.
The state's sports betting operations are scheduled to go live on October 7. Just a few days away from the launch, the state has launched a precautionary tool that will allow the locals to voluntarily exclude themselves from any gambling activities within the state including online and in-person betting and fantasy contests or fantasy sports.
Just like in other states with legal betting, it is expected that the online sector will do well in Connecticut. Generally, it's safe to gamble online as long as you only deal with licensed casinos and bookies. Sites like Wetten.com lets you know which betting sites can take your bets safely. However, it is undeniable that any form of gambling comes with risks and this is why the state is making self-exclusion available as an option.
More About CT's Self-Exclusion Tool
People of Connecticut can register on the Department of Consumer Protection's gaming exclusion website. Anyone who wishes to register will no longer be able to gamble online or in person within the state. To register, people will only have to fill out necessary details like name, address, and SSN. They can also decide on how long they would like to self-exclude. They are given the choice to do so for one year, five years, and a lifetime.
The information that people will provide will then be shared with all of the state's licensed gaming operators and also with the vendors that they work with. This way, all of them could prevent people on the list from opening or creating a gaming account and receiving marketing materials. Aside from necessary parties, all information shared will be kept confidential.
Gambling companies can also have the people on the list excluded from their services outside Connecticut – this could be in other states or countries.
It is important to point out that if anyone excludes themselves from any gambling activities for a lifetime, this means that they will not be removed from the list. If they were still able to gamble in any way and have won, the prize will be forfeited. This is even if the exclusion has expired and the person has not yet removed themselves from the list. People are also free to extend or renew their self-exclusion at any time.
Why the Precautions?
It's no secret that safeguards regarding gambling only had a little consideration during the General Assembly's legalization debate in May. This matter was left to the Department of Consumer Protection which is responsible for regulating all gambling activities in the state.
"We built into the regulations a lot of ways for people to start maybe recognizing just how much they're doing," the consumer protection commissioner, Michelle Seagull, said. The precautions are there to help gamblers set their limits and even admit that they have problematic behavior concerning such activities.
It should be known that family members or other third-party personnel will not be allowed to have someone else placed on the list. This is even if the gambler will be using a credit card jointly held by a spouse who will also be obligated to pay the bill.
The legislation required the Department of Consumer Protection to come up with emergency regulations. These regulations are applied without the need for the legislature's Regulation Review Committee and any public hearings. The emergency set of rules will be in place during the first six months.
Seagull spoke about this and said, "So there's going to be an immediate opportunity to do any tweaks if something is brought to our attention. So, that'll be an opportunity for people to give us input if they think there's more we should have done."
A regulation already in place is requiring operators to show periodic prompts to their players. These prompts should show them how long they have already been playing and a tally of the bets that they have placed once they have already exceeded the amount of 2,500 USD.
Aside from this, legislators are also expected to have another look at the consumer protection level. Representative Maria Horn who is the co-chair of the Public Safety & Security Committee spoke about the importance of this.
"I expect this is going to be one of these things, like so many things we do in the legislature, that we will be revisiting regularly. We've just expanded gaming in Connecticut pretty significantly, and I would be very surprised that means we've gotten everything right on the first go," Horn said.
---
Interesting Related Article: "Gambling – definition and meaning"