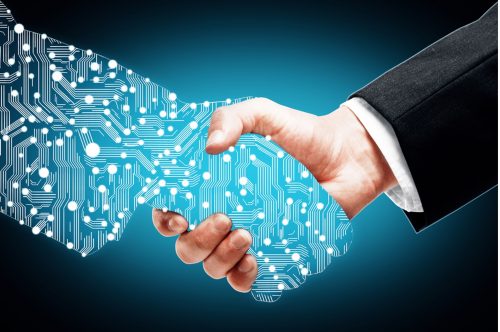 Reimagining business in the digital age comes with several nuances and challenges that can disrupt operations if not managed properly. However, it opens up opportunities for businesses in all industries and allows them to meet evolving market demands and gain a competitive advantage through the use of data analytics tools and other digital solutions.
While digital transformation can be challenging for most companies because it encompasses traditional roles and focuses on how organizations' processes are designed and implemented and how the people view and interact with customers. It's not as simple as implementing digital solutions for processes and storing and managing data in the cloud.
Digital transformation requires a rethinking of the business and a change in mindset, which can be difficult to achieve without buy-in from stakeholders and members of the organization.
Today's digital transformation trends show that changing to a digital-first approach helps future-proof your organization and ensures that it can overcome the digital challenges that come along the way. Businesses may have different reasons for adopting a digital transformation program, but at the pace of technology today, they will have to dance to the music sooner or later.
How the Pandemic Affected Digital Transformation
The pandemic has pushed organizations to focus on how they can adapt to the evolving landscape and it seems that this trend will continue. By 2024, global spending on digital transformation is predicted to be over $2 trillion, with the main goal being increasing operational efficiency.
On the consumer side, consumers now expect faster and cheaper service because most transactions are now done online. This consumer inclination to "instant everything" can mean the difference between a thriving company and one that's lost touch with its customers.
A Deloitte report shows that companies with higher digital transformation maturity reported a revenue growth of 45%, while 41% stated that digital transformation had a positive impact on marketing and sales. This highlights how consumers drive business growth and the importance of understanding consumer data to provide the best experience possible.
The Way of Data Analytics
Companies can boost growth by leveraging customer data empowered by machine learning. This "enhanced customer data" can then be used to analyze how customers interact with a brand. It can also show past browsing and purchase behavior, which will help you get a deeper understanding of what customers really want and how they feel about your products or services at any given time.
Gathering customer data determines how you can best improve your website and other digital assets to provide a better overall customer experience. Having this data at your fingertips also helps in creating personalized experiences for customers. By looking at historical customer data, you can predict customer sentiment and behavior and make the necessary adjustments to your digital strategy.
Competitor data is also a valuable tool in boosting performance. Having this data in real-time allows you to modify specific characteristics of your product or service as needed, including pricing, product positioning, and value proposition.
Taking the data analytics road allows organizations to take their digital strategy a step further by employing advanced technologies like robotic process automation, automated cloud solutions, and process optimization via low-code software. Of course, data quality is of vital importance here. Not having the tools to properly analyze data and help maintain its integrity will lead to inaccurate results and bad decisions.
Digital Technology as a Tool
Technology solutions are at the core of today's leading digital businesses, but business leaders know that these are merely tools. Contrary to what many organizations believe, the digitalization of an organization isn't the be-all and end-all of digital transformation. In today's digital economy, the processes are as crucial as the technologies.
Many organizations rely on new technologies to push their transformation forward. However, both small and large enterprises will benefit from taking a long, hard look at their processes and determining whether or not these work toward the achievement of their goals.
Top Digital Transformation Trends to Watch
Organizations who wish to push their business forward should do it now, and investing in digital transformation is imperative. With the multitude of emerging technologies and the ways these can integrate into your processes, it can be daunting to pick which one will yield the best results.
Jumping blindly into any one of these technologies can result in modifying your goals to fit the technology instead of making the technology work for you. Below are a few of the top digital transformation trends you can leverage.
Data Fabric
A data fabric groups computing use cases into independent components that work together as a whole. These components are integrated with each other but can be used independently when necessary. A data fabric suggests and automates specific data actions so data scientists can focus on core activities and leave monotonous tasks to the data fabric, once they are satisfied with automated course corrections.
By 2026, The global data fabric market size is expected to grow to $4.2 billion.
5G
As the name suggests, 5G is the fifth generation of mobile network technology that features low latency, peak data speeds, and improved network bandwidth. With consumers constantly online, the improved connectivity and availability  of 5G leads to a better overall user experience.
Its combination with edge computing, artificial intelligence (AI), and machine learning (ML) can lead to interesting innovations and can break new ground. In the realm of IoT, 5G use cases include automobile connectivity, remote healthcare through seamless remote patient monitoring, and enhanced shipping and logistics through accurate tracking.
Zero-trust Security
The heavy reliance on data requires robust security protocols, including strict access controls. As the ubiquity of remote working increases, so too, does the risk of cyber attacks.
As organizations migrate to a cloud-based model, the importance of zero-trust security is further highlighted.  Zero-trust security helps secure data, applications, and infrastructure. It also ensures safe B2B communications by establishing trust, authority, and brand reputation. Below are the principles of zero-trust security:
Requiring secure and authenticated access to all data and resources
Adopting a least-privilege model and enforcing access control of data
Inspecting and logging all activities using data security analytics
Everything as a Service (XaaS)
One of the latest digital transformation trends, this allows any product or service to be delivered to consumers "as-a-service." It paves the way for "servitization" or offering a mix of products and services in a single package. XaaS steps beyond traditional cloud service models by providing more services, including Function as a Service (FaaS), Video as a Service (VaaS), and Unified Communication as a Service (UCaaS).
Total Experience (TX)
Total experience is a combination of the more popular concepts customer experience (CX), employee experience (EX), and user experience (UX) into a cohesive whole that aims to enhance brand impression via data analytics. The main focus  of TX is the improvement of both the customer experience and employee productivity.
TX an evolving technology, and it continues to disrupt businesses by introducing innovative applications powered by artificial intelligence and machine learning designed to address both customer and employee pain points.
The 4 Main Considerations in Digital Transformation
It's not enough to look at the trends and decide which ones to pursue first. Digital transformation requires careful planning and a re-evaluation of the current status of your company and its critical processes. It's best to have a new business plan or revisit your original one to make the necessary modifications.
Before embarking on your own digital transformation journey, take a look at these 4 main considerations:
Business Model Transformation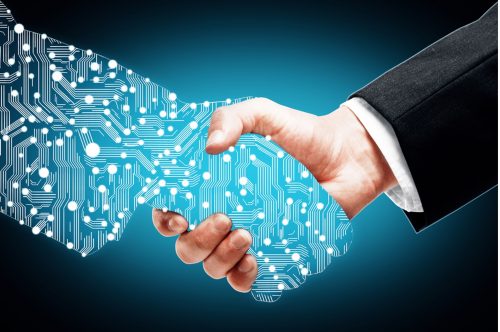 A number of companies are leveraging digital technologies, first and foremost, to transform traditional business models. By evolving their business model, these companies aim to reinvent themselves into more robust organizations and put themselves at the forefront of digital innovation. This position ensures that they benefit from data analytics and other emerging technologies instead of being left at the wayside as companies who couldn't evolve quickly enough.
Forward-thinking companies are making big changes to their business models, which also means that they also need to change old processes and mindsets. A new way of doing things also needs a fresh perspective. This reinvention may seem like a step back for some, but it will help push businesses outside of their comfort zones and present new opportunities for growth.
Process Transformation
Digital transformation is a big step for any organization because it targets the core of a business, modifying elements of critical processes and presenting new goals to be achieved. It entails transforming traditional methods across the whole organization to address current challenges and integrate new tools and solutions.
Such a transformation modernizes an organization's processes, better integrates core systems, and reduces costs in the long run.
Domain Transformation
Domain transformation occurs when an organization successfully moves into another area or domain, either by redefining their product or service offerings or discovering opportunities for non-traditional competitors. Available technologies have blurred industry boundaries and helped provide opportunities for businesses to create new value for customers.
Organizations should always be mindful of how they provide their service to customers and of any gaps or pain points that can be addressed, regardless of whether or not a new process or approach fits into a traditional business model.
Cultural Transformation
More than just integrating new technology and redesigning products or services, digital transformation calls for changes that affect the culture of an organization. To guarantee a successful transformation, it should align with an organization's core values.
Without the whole organization on board, adoption of digital tools and processes will be slow and can lead to loss of revenue, loss of market competitiveness, or even the failure of the initiative altogether. A collaborative effort across the organization, on the other hand, will help everyone understand why digital transformation is vital and how it will benefit the organization as a whole.
Business leaders play a big role in making the transition work; they should be able to provide a clear vision and communicate it effectively to the organization. Communication should be constant so everyone is aware of what to do and why.
Measuring ROI of a Digital Transformation Strategy
As with any initiative, the success of digital transformation is measured by its return on investment (ROI). The challenge is that this is not the same as any other project; it's an initiative that goes beyond cross-functional boundaries, affects go-to-market (GTM) plans, and impacts the way a brand interacts with its customers and employees.
Another factor is the fact that digital transformation initiatives are a constantly evolving and ongoing combination of processes that don't fall into traditional calculations of business value. This requires agility and flexibility to be able to make changes to your strategy at a moment's notice, i.e., if something is working, make a push on that strategy; if something isn't, take a step back. This makes digital transformation a constant exercise in business process enhancement.
The payoff is as large as the challenges, though, because it aims to provide long-term business value for both customers and employees. With something as vast as a digital transformation, it can be quite difficult to quantify ROI. The key is going beyond effective implementation of digital technology and ensuring that they're tied to key performance indicators (KPI) that measure the effectiveness of current processes and how they impact customer satisfaction.
To break new ground, it's necessary to take some calculated risks. However, you must ensure that these risks will help you learn more about how change affects your organization and what you can do to move forward from setbacks. It's also important to not get lost in the details and have a big-picture view of how the business is doing during the transition.
A project that's underperforming shouldn't be used to determine the overall performance of digital transformation initiatives. There should also be some tolerance for necessary risks that must be taken to help push for real digital transformation.
It will be helpful to establish best practices even before embarking on digital transformation initiatives, including:
Setting up initial metrics in advance to help determine how and where digital initiatives should start and what strategies to implement
Establishing micro-metrics that are agile enough for experimentation purposes and can be modified if needed
Incorporating business outcomes to see strategic, operational, and cost impact
Going Beyond Digital
Digital transformation doesn't end with the digitalization of processes and reinvention of products or services. The benefits of this transformation can only be truly realized by rethinking your approach based on a digital-first mindset.
As technology continues to evolve, businesses must evolve with it to improve their efficiency, gain a competitive edge over their competitors, and gain a foothold on the market, whatever market that may be. Successful digital transformation allows businesses to discover new markets and thrive in them by leveraging gathered data on consumers and the market.
A complete organizational overhaul is necessary, and is often the biggest challenge for larger companies. Business disruption can be a challenge but is also the main driver of revenue. All one has to do is take a look at digital transformation trends that have shown promise through the years and it's easy to see its potential to accelerate growth.
Regardless of which technology you choose to invest in, the goal of every digital transformation is continuous innovation that will help you discover additional value and, in turn, quantify ROI. Digging deep into critical data will help propel your company forward and discover new ground in which it can excel and provide additional or greater value to consumers.
Every company will have different metrics and should set their own pace for their digital transformation efforts. Contrary to what many people believe, there's no one technology that will determine the success of your transformation efforts. A number of organizations have started on their own digital initiatives, but it would be a mistake to think that your company is falling behind.
Businesses will have different timetables depending on a multitude of factors. Credit should be given to the "fast transformers,' but failure to follow in their footsteps doesn't mean your business isn't transforming fast enough. Focus should be on continuous improvement and innovation—and knowing your organization well enough to determine the appropriate data strategy and pace of digital transformation.
---
Interesting Related Article: "The role of artificial intelligence (AI) in the digital transformation of your business"