Creating video content was very expensive many years ago with an average on minute video costing anywhere from a few hundred dollars to $5000. Cost alone would frighten most small businesses away from creating video content, but thankfully over time, the cost of creating videos has come down.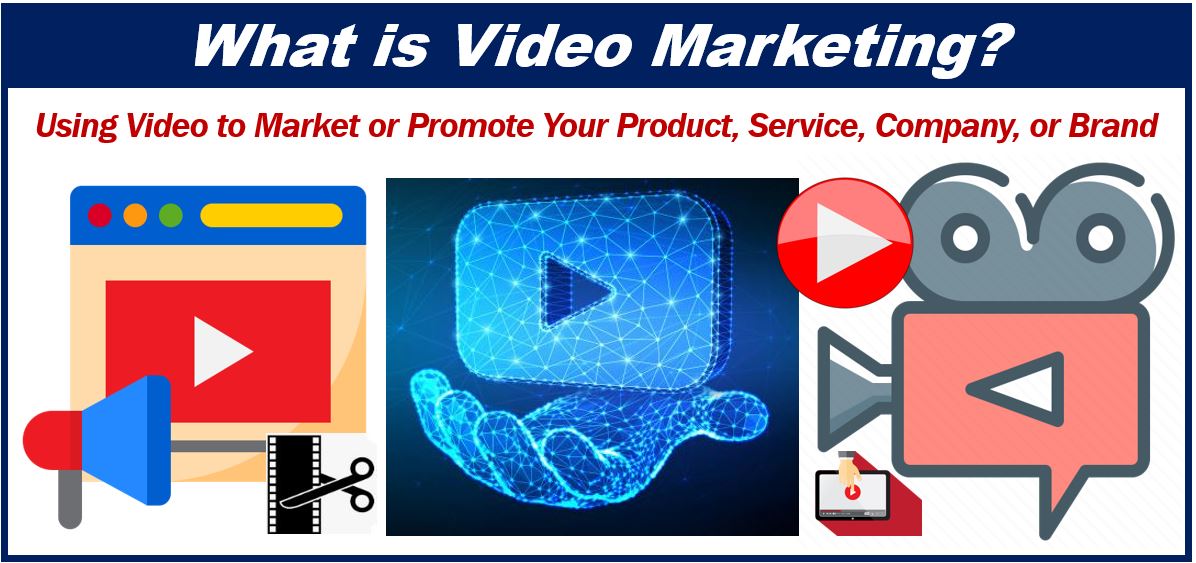 In this blog article, we will take a look at where you can use video for your business to get a return on your investment and also how to create video content that looks professional yet doesn't break the bank.
There are many ways of creating video content such as hiring an agency or freelancer to do it for you but these ways are still expensive. Sure they are the most professional but not everyone has the budget to invest in video marketing right away. What I would propose is to make your videos when you first start and then hire an agency or a freelancer when you have more of a budget to do so.
Why even create video content?

If the cost of video is high and the effort to create video matches it why bother to create video content at all? The simple answer is video is one of the most consumed types of media on the planet. With over 500 million hours of video consumed every day.
If your small business is not creating video content you are missing out on its benefits such as more social engagement on your Twitter, Facebook and any other social accounts you may have. You could be missing out on visitors leaving your website too early and you could be missing out on a high percentage of sales.
If you aren't using video content in your marketing campaigns at this moment you are leaving money on the table for your competitors to come in and take from you.
If you don't like wasting money and want to start creating video content for your business keep on reading.
Equipment needed to create professional videos
If your budget is unlimited you can go out there and buy all the latest videography equipment and start shooting right away, but the chances are your working with a limited budget.
If you are working with a limited budget I would recommend purchasing a used DSLR camera that allows you to capture video and a good quality lens. The brand of camera is up to you. Personally, I like Canon cameras but it makes no difference as long as you can record video and you can mount your camera to a tripod.
You can get used cameras online or you can find them for sale in the classified sections of the local newspaper. When buying second hand you do run the risk of purchasing a faulty device so be sure to test it before purchasing. You should also make sure to get a receipt as you can claim this tax back on your business expenses.
Outside of a camera and lens, I would recommend using a tripod, lighting rig and an external microphone. You don't need much more than that to start filming video for your business.
Once you have your video you are going to need to edit it down to fit the medium you want to share it on. Social media channels all have their unwritten rules, for example, a video for Youtube could last 2-20 minutes while an Instagram story may last a few seconds.
You can learn to edit video online as there are many free resources, I've included a few below:
The above tutorials are enough to get you started, but if you want to speed up your editing process I would recommend using something in the film industry known as lookup tables or LUTS for short.
You can think of LUTS like a filter and you can apply them to your video to help create a certain look to them. If you have ever wondered how a filmmaker like Ridley Scott makes his movies look similar LUTS are the answer. You can get free LUTS or paid LUTS online for various editing programs.
Lookup tables speed up your video editing process considerably and cut down on costs if you need to edit the exposure levels of your film.
Where can you use video?
The huge benefit of using video is that it can be used everywhere. IT Support company Firewall Technical used video to send to their potential clients to increase their conversions by 46%. While internet marketing company Weeare use them within their client's audit process and have seen a 72% increase in sales. But the biggest win we have seen with using video within content marketing comes from a company called the Dollar Shave Club who grew their business to over a billion dollars from creating a video and uploading it to Youtube.
If you want to use video but don't know where to start, think about the products or services you sell. Are they complicated, or could you show them off in more detail, or even do you need to build trust with your users before they will buy from you.
If you can think of use cases you can then think of ways in which you can create video content to help your customers purchase from you. If you have a complicated product you may need to explain it better to your potential customers better, doing so will boost your conversions.
Hubspot did a study where they added a video explainer to one of their website pages and saw an 80% increase in conversions.
Video testimonials are another great way of boosting your conversion rates as videos trigger emotions in a way which text testimonials couldn't. Video also allows people to remember the content better when compared to text too, so if you're a brand that creates text blogs by moving to video you could help your readers retain up to 95% more of the content you are providing them with.
If you are a business that struggles to get potential customers on to your website video can help you attract them. According to Social Media Today tweets with videos are 10x more likely to have engagement than those without and adding video to your paid marketing campaigns can decrease its cost by 50%.
As you can see, video is a huge part of marketing and it's only going to get bigger over the next few years. If you are looking to get started this article should put you in the right direction.
One final tip that we can share is that when you create your video content for the first few times it isn't going to be your best work. Don't worry about this, keep on trying and overtime your videos are going to be better.
Creating videos is a skill like anything else and it's going to require practice to get to where you want to be.
Video – What is digital marketing?
---
Interesting related article: "What is Digital Marketing?"