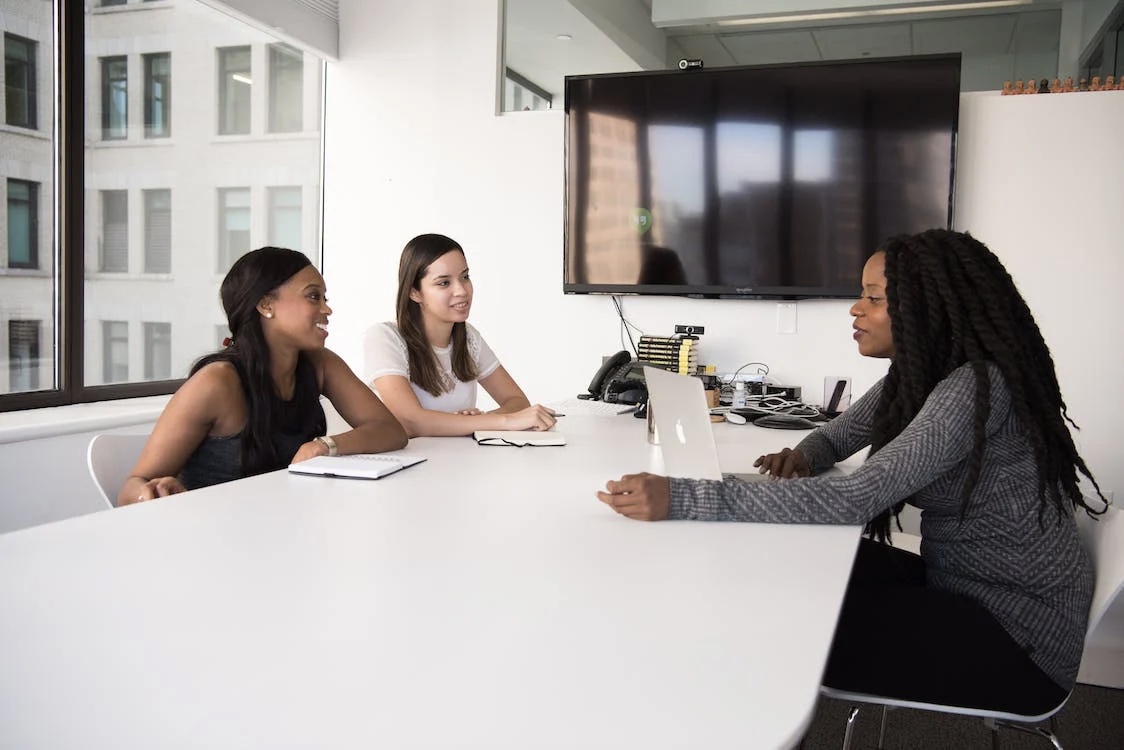 As a business owner, you're always looking for ways to save money and increase productivity. One of the best ways to do this is by finding a coworking space. The idea of leasing a coworking space may seem foreign at first, but it can truly be a game-changer for small business owners. Coworking spaces offer a range of benefits for marketers looking to expand their business, save on overhead costs, and establish a solid work-life balance. In this blog post, we'll explore the advantages of coworking spaces and why you should consider leasing one for your marketing business.
12 Factors to Consider before Leasing a Coworking Space
1. Location: 
The first thing to consider when leasing a coworking space is location. The location you choose should be convenient for both you and your clients. You want a location that is easily accessible and close to transportation options such as airports, train stations, and bus terminals. Additionally, a great coworking space should have easy access to amenities such as restaurants, coffee shops, and grocery stores. This is important because you don't want to waste too much time traveling to get food or finding a place to hold client meetings.
2. Amenities: 
The amenities offered in a coworking space can set it apart from other spaces. Quality amenities can make a huge difference to your overall productivity and wellbeing. Consider things like the availability of high-speed internet, access to printing and scanning services, security, and availability of parking. Moreover, having a clean and well-maintained space is crucial to enhancing productivity. Amenities such as air conditioning, cleaning services, and comfortable furniture should not be overlooked.
Zemlar.ca helps businesses of all sizes establish a professional presence without the need for physical office space. Discover cost-effective and efficient solutions for your remote business operations through Zemlar.ca's comprehensive directory of virtual office services. If you're looking for the best virtual offices in canada, then Zemlar is your one-stop-shop solution to all of your problems. 
3. Office environment: 
The office environment plays a crucial role in your overall success in a coworking space. You want an office environment that is conducive to creativity, productivity, and stimulating ideas. Different coworking spaces have different cultures and atmospheres. You should consider the kind of vibe you want in your workspace – whether it's quiet, noisy, collaborative, or social. You should check the office layout, the lighting, the color schemes used, and access to meeting rooms. All these contribute to the atmosphere of the space and can determine whether or not you'll be productive.
4. Flexibility:
One of the biggest benefits of leasing a coworking space is the flexibility it provides. Most coworking spaces offer flexible lease terms, which can range from a few hours to several months. This means that you can choose the length of time that works best for you, without worrying about committing to a long-term lease. This flexibility also extends to the space itself. Many coworking spaces offer a variety of seating options, from private offices to shared desks and even outdoor spaces. This means that you can choose the environment that best suits your needs and work habits.
5. Privacy:
While coworking spaces are known for their collaborative environment, many also offer private spaces that you can use for meetings, calls, or solo work. This can be particularly valuable if you need to work in a quiet space, attend a video conference call, or meet with a client. Coworking spaces allow you to work in a social and supportive environment, without sacrificing the privacy and professionalism that your business needs.
6. Internet Speed:
Let's face it: fast and reliable internet is essential for any business. Most coworking spaces provide high-speed internet, often with backup connections to ensure that you always stay online. This can be a major advantage over traditional office spaces, where you might have to invest in expensive internet packages. Coworking spaces can also offer the latest in technology, from advanced video conferencing tools to top-of-the-line printers and scanners. This means that you can focus on your work, rather than worry about technology problems.
7. Security:
Choosing the right coworking space can be daunting, but security is a crucial concern to prioritize. A safe coworking environment is essential for peace of mind, confidentiality, data protection, and safeguarding physical property. You should take your time and explore the security features available in the coworking space you are interested in. Ask yourself how effective the security measures are, and whether it is suitable for your business operations.
8. Budget:
One of the biggest benefits of a coworking space is cost-effectiveness. Coworking spaces offer flexible leasing options, which can be a great way to save money. However, before leasing a shared workspace, you should budget how much you want to spend on leasing a space. Keep in mind that the prices of a coworking space vary, depending on the duration, location, and services offered.
9. Ease of commuting:
Coworking spaces are often located in convenient areas, making them easily accessible for commuting. They are usually located in urban centers which are easily accessible by public transportation, making them an ideal option for workers who prefer not to drive. As a marketer, you would want to avoid traffic and overcrowded city bus and train carriages. Commuting should not be an excuse for late arrival or missed appointments. With a coworking space, you save time on commuting, leaving you to focus on what is essential — your work.
10. Extra Costs:
Leasing a coworking space requires little capital. Most coworking spaces offer flexible leasing terms, which means you only pay for the time you use the space. You don't have to worry about long-term leases and the complicated logistics that come with renting a traditional office space. The cost of a coworking space usually includes internet access, printing and copying facilities, a comfortable work environment, and access to a community of like-minded individuals. All these are extra costs you don't have to worry about when you lease a coworking space.
11. Do a tour of the Coworking Space:
Once you find a coworking space that fits your specifications, plan a tour. By visiting the space, you will have a better understanding of the facility, environment, and the possibility of working with other companies. Visiting the workspace will also give you the opportunity to see the amenities and available services. You should ask the coworking space owners about their facility's operational policies, WIFI connection, and media devices available in each workstation.
12. Decide between leasing a private office or a shared desk:
Finally, before leasing a coworking space, you should know the difference between renting a shared desk and a private office. For team-oriented projects, it might be best to lease a private office that has ample space for collaboration. On the other hand, shared desks might be the perfect fit if you are looking for a community experience and social environment that fosters creativity.
Conclusion
Leasing a coworking space is a great option for marketers looking to expand their business and save on overhead costs. With the many benefits of coworking spaces, including cost savings, networking opportunities, increased productivity, flexibility, and improved work-life balance, it's no wonder why more and more small businesses are making the switch. By leasing a coworking space, you're not only providing your business with a professional workspace, but you're also joining a community of like-minded professionals who can help you achieve your business goals.