Constellation Brands, Inc., based Victor, New York, claims to be one of America's leading beer companies and the country's leading multi-category beverage alcohol company.
It is publicly listed on the New York Stock Exchange (NYSE), under the stock ticker symbol 'STZ'.
It sells its products in more than 100 countries and has a broad portfolio of brands in the wine, beer and spirits product categories, with many recognized as leaders in their respective categories and geographic markets.
Constellation Brands operates two business divisions – a Wine & Spirits Division and a Beer Division:
Wine & Spirits Division – operates 40 wineries and facilities and owns approximately 19,000 acres of vineyards worldwide. In total the division is comprised of more than 100 brands, such as Arbor Mist, Black Box, Black Velvet Canadian Whisky, Blackstone, Clos du Bois, Estancia, Franciscan Estate, Inniskillin, Kim Crawford, Mark West, Mount Veeder, Nobilo, Ravenswood, Rex Goliath, Robert Mondavi, Ruffino, SIMI, SVEDKA Vodka, Toasted Head and Wild Horse.
Beer Division – this division operates some of the world's leading beer brands, including Corona Extra, Corona Light, Modelo Especial, Negra Modelo, Pacifico, Tsingtao and Victoria.
The history of the company traces back to the Canandaigua Industries Company, which was founded in 1945 by Marvin Sands in the Finger Lakes region of New York. Since its inception the company has grown significantly – organically and also through acquisitions.
Overview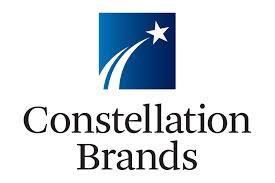 President and CEO: Robert Sands
Chairman: Richard Sands
Type: Public
Industry: Alcoholic Beverages
Listed on the New York Stock Exchange (NYSE)
NYSE stock ticker symbol: STZ
S&P 500 Component
Revenue: $2.796 billion USD (2013)
Net income: $387 million USD (2013)
Diluted earnings per share: $2.04 USD (2013)
Employees: 4,500 (2013)
Corporate headquarters: 207 High Point Drive, Building 100 Victor, New York, USA
Corporate contact number: (585) 678-7100
Investor relations contact number: 585-678-7483
Investor relations email address: 

[email protected]

Website: http://www.cbrands.com/
The company's major brands:

---
---
Operating data (in $ millions)

2013

2012

Net sales
$2,796.1
$2,654.3
Cost of products sold
$(1,687.8)
$(1,592.2)
Gross profit
$1,108.3
$1,062.1
Selling, general and administrative expenses
$(584.7)
$(521.5)
Operating income
$522.9
$486.5
Equity in earnings of equity method investees
$233.1
$228.5
Interest expense, net
$(227.1)
$(181.0)
Income before income taxes
$516.4
$534.0
Provision for income taxes
$(128.6)
$(89.0)
Net income
$387.8
$445.0
Comprehensive income
$346.2
$429.9
Balance sheet data (in $ millions)
Total assets
$7,638.1
$7,109.9
Long-term debt
$3,277.8
$2,421.4
Total stockholders' equity
$2,860.3
$2,676.0
Cash flow data (in $ millions)
Net cash provided by operating activities
$556.3
$784.1
Net cash used in investing activities
$(206.8)
$(135.1)
Net cash used in financing activities
$(98.7)
$(575.1)
Cash and cash equivalents at end of year
$331.5
$85.8
Common share data (in $)
Basic earnings (loss) per common share
$2.15
$2.20
Diluted earnings (loss) per common share
$2.04
$2.13
Source: "Constellation Brands, Inc. 2013 FORM 10-K Annual Report"
---