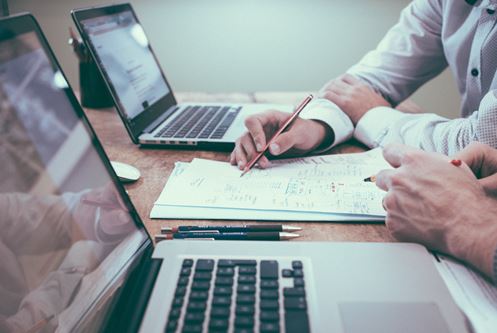 It's important to do research before hiring a consultant. Keep reading for consulting work: 7 key things to look for in a professional consultant.
Consulting work is all about the provision of expert advice to a specific group of people. Professional consultants pull from their industry understanding, niche experience, and problem-solving skills to provide useful information to a particular group of people or clients.
Most consultants have objective viewpoints. They have no attachment to a firm or its people) which allows them to provide rational assessments meant to help businesses.
With some research and attention to detail, you'll find the consultant with the right skills and behaviors to deliver the expected quality of work. Here are 7 qualities to look for in a professional consultant to ensure your business makes the right choices.
Academic Credentials
While a majority of consultants have graduate degrees in business or related fields, many others have varying educational backgrounds. Some go as far as getting certified in specific types of consulting, which helps them operate in niche-specific industries.
Experience in Consulting Work
This applies to professional consulting work as well as niche-experience. The ideal consultants should understand your business' specific company needs so they can address the issues you face.
If you plan to include consultants to work with an internal team, you should consider hiring those with a variety of perspectives. This includes those with the right experience to keep your company projects on track.
Some of the great professional consultants have experience with numerous opportunities and challenges. Yet the rules of engagement may forbid disclosure of projects or client identities.
An experienced consultant should be able to show some samples, so you have an idea of what they're capable of. For the best fit, hire a consultant that has successfully solved similar problems to those your business faces.
No Ties to the Company
Do your homework well to ensure the agency or individual you hire isn't easily swayed. You want to work with a consultant that doesn't have prior experience with people affiliated with your organization.
A consultant connected to your company may find it challenging to make uncompromised recommendations in the best interest of your company. This is especially true when the recommendations threaten the people they know.
Outstanding Communication Skills
A good consultant should possess excellent communication skills, both in writing and orally. In addition to your consultants' skills for writing and speaking, they should be good at listening.
A consultant that listens to you can easily understand the challenges your business face, making it easy for them to help you. Discovering the nature of your business, the problems you're facing, and the style of communication all require a person who listens carefully.
Attention to Detail
This is a crucial skill for consultants because it helps them produce error-free deliverables. Detail-oriented consultants are known to be thorough and make solid recommendations. You can be sure their work will have minimal or no errors as they make those calculated risks.
Detail-oriented persons find it easy to double-check anything before submitting, and that helps minimize errors. Plus, grammar and spelling errors aren't their thing.
Trustworthiness
A great consultant needs to be a person of the highest character. The person must be trustworthy. For any consultant to successfully help your firm, you need to establish a trust-based relationship.
It takes time to establish trust so consistently connect with potential consultants before deciding on one. All the time you spend knowing each other is worth it, considering hiring the wrong consultant can destroy value.
How credible a consultant is directly related to the amount of trust you have in them. You must have enough faith in the consultant you hire. This is because most of the time you will likely be sharing sensitive information about your business with the person.
Adaptability
While you might want to hire a consultant to solve a few, very specific business challenges, anything can happen. In this digital age, company priorities can change fast. It would be best if you considered hiring someone who can adapt quickly when they end up in something completely different.
You want to work with consultants that think fast and can easily let go of current ideas and adopt new ones. Despite the need to be fast, hiring quick-expertise is key to ensuring the success of your business. For example, when dealing with fast-moving fields such as software technology, it makes sense to seek the services of a consultancy like prepaid Microsoft consulting.
Resourcefulness
It would help if you found a consultant that can solve problems they know little about—or don't know anything about. When your company is faced with tough challenges, a consultant's resourcefulness should help you win.
Look for consultants that are creative in their research efforts, don't give up too quickly, and are willing to whatever it takes to help your company succeed. A consultant that asks for help while looking for ways to tackle a problem might be your best bet.
Asking questions is at the center of how consultant work is run. Questions help demonstrate a consultant's understanding of what they're being asked to do, and the challenges your clients are facing. Be sure to find a consultant that asks helpful questions in a non-annoying way.
Discipline
Generally speaking, a person who sticks to the plan is more appealing than one who doesn't. Using this as criteria might not seem important but it's a top-quality needed to build trust among employees and customers. For example, a discipline consultant can be trusted to organize projects without much oversight from a supervisor.
Look for These Qualities When Hiring for Consulting Work
Professional consultants are typically problem solvers. You can either hire an individual or agency for consulting work. Hiring a professional consultant is especially the right move if your business is struggling to keep up with the constant changes in the industry.
Professional consultants can help bridge the gap, overcome internal strife, and other market vulnerabilities. It takes time and effort to find the right consultant. This guide comprises useful tips that will help you land your dream consultant that will help your business soar above the rest.
For more tips and advice, check out our blog.
___________________________________________________________
Interesting related article: "What do Business Consultants do?"