Much before the COVID-19 havoc wreaked upon us, the world was already making a shift to online transfers and contactless payments. But, prior to the pandemic, an American Express One AP Survey indicated that 79% of SMEs followed the paper checks mode. The year 2020 witnessed heavy penetration of digital portals and applications like Apple Pay, Amazon Pay, Google Pay, etc. It became an important example of how a crisis can be turned into an opportunity by identifying the hour's need and capitalizing on it. Now, the market size of contactless payments is predicted to register a compound annual growth rate (CAGR) of around 20.01% from 2020 to 2027 surpassing the $4.5 trillion mark.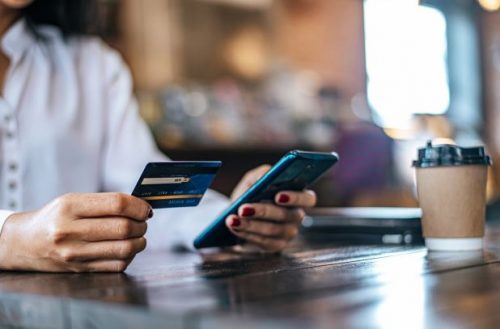 The existing framework of contactless payments received a huge impetus after COVID-19 was declared to be a pandemic. Fear of transmission through cash payments or even debit card usage encouraged many to get acquainted with cashless transfers. The ease of the process and instant delivery became an automatic word of mouth. Those who were earlier hesitant to use new technology and cited reasons like complexity and security issues began to like the change. These modes of contactless payments assisted a lot of small businesses by enabling digital record maintenance.
We have entered 2021 with the hope that the world recovers soon and things go back to normal. Yet, a few changes have been pleasant, and people expect them to stay. Contactless payments are one of them. Despite its immense success in the last year, it is quite observable that the cash economy is still up and running. In technical terms, we must understand the accessibility of cheques and cash is more in comparison to mobile applications and net banking. There is a high probability of a complete shift from wallets to e-wallets over the next five to ten years. The rationale lies in the improved efficiency of payment systems and a complete overhaul of banking services by FinTechs.
What do contactless payments have in store for us?
Let us figure out the very essence of why will a person transition from a well-established cash economy to a digital one, given the circumstances get back to normal. Looking at the history of money and banking, there have been multiple constraints like – limited banking hours, a few specific spots to withdraw money, and long processing hours. Contactless payments have driven most of these out of the park, given the nature of easy access on a mobile phone. Rather than queuing up for hours at a bank, one can make payments with just a few swipes and clicks from anywhere else.
The transaction gets completed within a few minutes and saves a lot of time to withdraw from an ATM or a banking facility. It serves the anytime and anywhere demand of a modern-day consumer. Many banks have relied on a third-party ecosystem by collaborating with FinTechs to deliver integrated digital solutions, and a few have built in-house frameworks.
One of the most successful examples of this has been the Unified Payments Interface launched by the National Payments Corporation of India. UPI is an open-source platform powered by a single payment API and a set of supporting APIs. On similar lines, we have, Internet Banking Payment System (IBPS) in China, Zelle in the US, New Payments Platform (NPP) in Australia and the UK, and MoneyTap in Japan.
Banking consortiums have leveraged such platforms which have also led to the emergence of open banking. The customer information and data acquired through these platforms have been monetized to redefine the banking sector.
The growth in market share of contactless payments has given the space for the introduction of Society for Worldwide Interbank Financial Telecommunications (SWIFT) 's 6 Global Payments Innovation (GPI) initiative and Distributed Ledger Technology (DLT). As of now, cross-border payments are charged hefty commissions and are accompanied by stringent regulations.
These new technologies have an end-to-end tracking of transactions and offer greater transparency and compliance. DLT has been a disruptive innovation in the financial sector and currently focuses on payments and monetary transactions. Several commercial banks, central banks, and financial institutions are exploring adopting Blockchain technologies.
What can be the potential concerns?
The most obvious and potential concern for anything digital is security. According to a study by KPMG, about over 70% of the organizations have faced some kind of cyber-attacks, of which 40% have been carried out by phishing. Cyber-attacks are not limited to geographical boundaries, and a major enabler is inadequate security measures on devices used for payments. The absence of security tools like antivirus, antimalware, etc. exposed the device to cybersecurity risks. Another aspect that increases the device's vulnerability is the installation of cracked applications that have overlapping access over the phone, making it easy to gather financially sensitive information.
Way forward
To adopt a new payments system, a consumer must feel safe, making it imperative to address the risk-related concerns and provide a secure environment. Keeping that aside, contactless payments are the future and will also shape the future for us. With the low cost of service delivery, huge support from the unorganized sector, and an increasing utility in day-to-day activities, we are pacing rapidly towards a cashless economy.
The pandemic acted as a crash course to spread awareness among the untapped market, and now there is a wide acceptance among people. Contactless Payments have resulted in a large-scale financial inclusion that is a good sign for any economy as more money comes into circulation. The huge amounts of data can also be analyzed and incorporated for providing fit-for-purpose products and solutions. Digital transactions enable interoperability across service providers. All that being said, the platforms must strive for ensuring the security of operations by promoting system integrity and customer protection.
---
Interesting Related Article: "The Best Ways to Market Your Small Business in 2021"