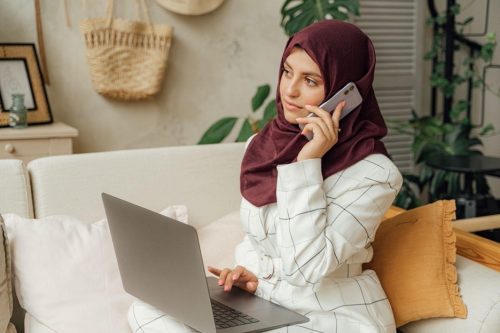 Finally found a place in Dubai where you can move and start a new life? Aside from the obvious things needed when moving like buying packing supplies and moving supplies, as well as calling movers and packers  in Dubai to help in the actual moving date, you also need to notify a bunch of people and businesses about the impending move. It's best if you do this as soon as you pay your deposit to the new property to avoid the hassle of missing utility bills and lapses of service on both the old address and the new one. If you don't know who you should start calling, you're in luck because we prepared a small list of people (and companies) that you should give a heads up about transferring to your new home.
1. The post office
Let's start with the most important one. Notifying the post office about the address change will ensure that all the mails sent to your former address will be forwarded to the new one in the next 12 months. In most states, updating your address in the post office database can be done online. In fact, there is an option in the website to set up a specific date to start mail forwarding. You need to take care of this at least a week before the movers  start transporting your belongings. Doing this at a later date can incur a gap between the moving date to when the mail forwarding process can begin.
2. Gas and electric
These things are some of the most important ones as soon as you know the new address  and when the house movers in Dubai  start moving your things completely. Disregarding these two can run the risk of not having electricity and heat for a couple of days. It is recommended that you call to shut off these services in the old address in the afternoon of the moving date when the packers and movers are done for the day and connect them in the new address in the evening of the moving date or the morning after. This way, you wouldn't have to move in the dark.
3. Cable, phone, and internet
Are you part of the population whose heart goes heavy when you visit a friend's house and find out that they don't have an internet box? If you are, we're pretty sure it sucks if this happens to your own home. Just like the gas and electricity provider, you have to call the cable, phone, and internet company to inform them about the address change as soon as you finalize the deal regarding the new property. Of course, this includes the company that offers your cell phone service since they also need to be aware where to send your paper bill, in case you didn't opt for paperless billing.
4. Other utility companies
Are you familiar with the garbage collectors, sewer utility crew and water company in your area? You might as well give them a call. Depending on what type of utilities are needed in the new address (or if you need them all), you also need to know about you, moving to the neighborhood.
5. Magazine and other types of subscription services
If you are someone who tends to subscribe to paper advertisements and magazines or literally anything that requires delivery to the home address, you have to contact the customer service line or send them an email informing them about the change of address.
6. Private service providers like doctors,  movers and packers in Dubai
Do you have your own physician, OB-GYN, dentist, vet, that you consult often? How about house movers that you want to hire? Let them know about the move. If you plan on staying nearby, you'll need to update your address for them to know where to send your bills. If you're moving somewhere far, they may be able to refer you to someone who practices near your new address. Win-win, right?
 7. Family, friends, and close relatives 
Of all the people in this guide, this is the most important. Don't forget to notify your close family, relatives, and friends about the move. While some people used to send out postcards with notes at the back, you can just send out an email and CC everyone to make sure they're aware.
Conclusion
While we understand that house  moving can be a tedious process that takes a lot of time, you have to take note that a lot of problems may arise if you miss your mails or if you fail to inform the utility companies about the address change. Therefore, inform all these people in the list and hope not to change your address again soon to avoid all the hassle.
---
Interesting Related Article: "5 Essential Moving Tips"