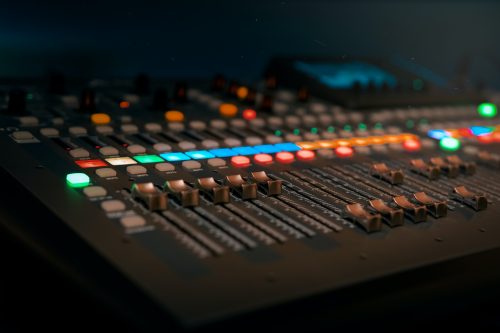 The term "control console" is frequently heard. These control consoles are essentially pieces of furniture or workstations primarily used by operators to keep a close eye on the operational activities under strict conditions. On the other hand, these control consoles are technological advancements that are specifically designed for various projects.
Furthermore, the control consoles have been deemed critical. These consoles have been directly linked with various operators, electronically displaying the operational working, data, analysis, or facts. Aside from that, the consoles have some intense features and types that keep organizations hooked on them.
Types of control consoles
There are numerous types of control consoles, each designed for a specific purpose; however, if you want to install a control console for operational purposes, the following are the best options:
Actea
The Actea is regarded as the new generation, yet most advanced, control console of the twenty-first century. The actaea solely focuses on the users and gives its operator complete control over ergonomics. Furthermore, the actea has cutting-edge technology and an attractive yet advanced design that allows the operator to have a one-of-a-kind yet comfortable experience. Moreover, the consoles based on the Actea series concept have various equipment integration capabilities.
Advantis Air Console
This is yet another incredible advanced technology console with minimal yet dynamic control centres that keep the users hooked. Furthermore, the advanced consoles are the most simple design with highly efficient technologies. Again, with advancements , you can increase your console's storage capacity without changing the overall structure. Moreover,  with the absolute advancements the console has established itself as the most demanding console which is so specifically designed for demanding challenges with  its robust design and excellent manufacturing method.
Advantis NG
This is yet another cutting-edge technology console. These consoles are specifically designed for powerful but smooth operation. The technology used in the advantis NG enables users to create a better, safer, and more creative environment. Furthermore, the console has optimal wiring that keeps the system secure and allows them to transmit bidirectional pulses throughout the system 24 hours a day, 365 days a year. Furthermore, the advantis NG  consists of a modular design adapted to any operational environment.
Actea ATC
Actea ATC is a new generation of high-tech console panels. These consoles are specifically designed for air traffic control and can operate in harsh operational environments.
Sizes
You may be wondering what sizes these console panels are available in. As a result, to make your search easier, we've compiled a list of the sizes of various control consoles. Thus, the size of control consoles ranges from large to medium to small.
Small consoles 
The tiny console is primarily designed for intense beauty and concealment through thin lines.
Medium Console
On the other hand, the medium-sizes are perfectly yet innovatively designed consoles that include all of the necessary features. 
Large-sized consoles
Large-sized consoles are primarily defined by their maximum storage and data capacity. As a result, it is mainly intended for large firms and organizations with the highest density.
Customized Consoles
Everyone enjoys the ability to personalize their environment. The control consoles by Gesab customized consoles range, on the other hand, is something that keeps customers interested. Customized consoles primarily allow consumers to design the console based on their specific requirements and needs.
Conclusion
So far, we've taken an in-depth look at control consoles and concluded that they are the most advanced technology equipment specifically designed to meet the needs of large organizations. Furthermore, these consoles come in various styles, but we have only covered the most important and popular ones here. Well, we hope that you will find this post informative. Thanks!
---
Interesting Related Article: "Advantages of using Technology at Workplace"