Cord-cutting is becoming popular among the masses. One of the reasons is that people can't afford to pay hefty bills. Moreover, some of the cable TV providers also increase their prices after a year or two.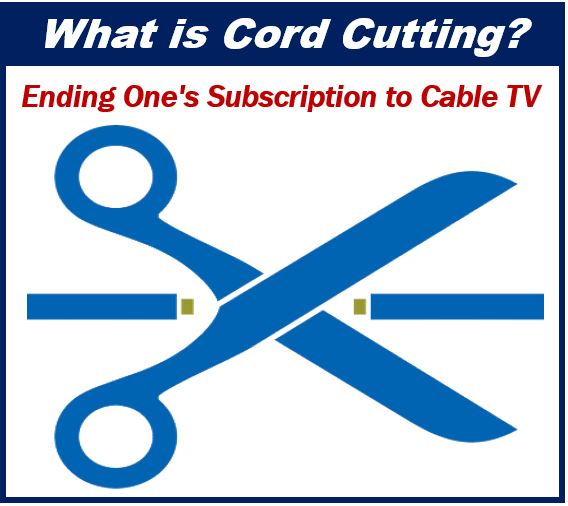 For those who are living like nomads can't afford to pay hefty cancellation fees and monthly bills. However, if other people are living with you, cord cutting might not be the best solution. As some of the popular cable TV providers offer bundles and packages to suit your budget. You can enjoy high-speed internet, TV, and telephone services simultaneously. If you are looking forward to saving money, Spectrum bundles are worth considering.
But if you are not willing to get hands-on with bundles and deals, just stick around and read the post carefully. We will discuss some of the best streaming platforms you can opt for. Let's get started.
YouTube TV
YouTube TV is one of the preferred choices for most of the cord-cutters. Offering up to 85 channels, YouTube covers everything from live sports to news coverage and local stations to a range of entertainment channels. It all costs you $64.99 per month without binding you to annual contracts. Moreover, YouTube TV also includes MLB and NBA networks to keep you updated with live basketball and baseball matches.
The best thing about YouTube TV is that it includes unlimited cloud DVR storage. Don't miss any of your favorite shows as you can record, play, and rewind anytime whenever you feel free and comfortable. There is no installation cost involved unlike Cable TV, which means you only need to pay $64.99 whenever you sign up.
Hulu + Live TV
Some of the streaming services don't offer live TV streaming. However, if you want to catch on the latest news and sporting events, Hulu + Live TV is a perfect option to go for. You can find plenty of TV shows from popular channels like Fox, ABC, and NBC. All of the programs are available the day after it airs. Moreover, you can also hook on select shows from AMC, CBS, Comedy Central, and BBC America.
With no hidden fees, equipment charges and installation waits, Hulu + Live TV offers a 30 days free trial. The plan starts from as low as $5.99 per month. This includes everything including a streaming library of TV episodes and movies. Furthermore, as much as six people can watch simultaneously from one account. You can cancel the plan without paying hefty cancellation charges, or switch according to your preference.
The above-mentioned plan does not include Live TV. Hulu + Live TV plan costs you $54.99 per month with a free 7 days trial. With this plan, you can also record live TV with 50 hours of cloud storage along with a TV guide and 65+ top channels.
Amazon Prime Video
Amazon Prime Video is a great way to keep you engaged with your favorite movies and TV shows. Amazon Prime Video offers a huge collection of libraries with original content, collection of movies and so much more to keep you hooked on weekends.
The best thing is that you can also download any of your favorite shows to watch later. Amazon Prime Video allows you to watch 4K titles without charging you any extra. It even offers a catalog of movies and TV shows for purchase and rent.
If you have any experience with Netflix, you might know the original content under their name. The same goes for Amazon Prime Video that makes original movies. Some of the popular ones are The Report, Honey Boy, The Big Sick, Troop Zero, and The Aeronauts.
DirecTV Now
DirecTV Now cannot be ignored when talking about online streaming services. A popular company that offers high-speed internet and satellite TV as well owns it. You can subscribe to DirecTV if you want to enjoy tons of channels, TV series, and movies.
DirecTV is a perfect choice for those who want to avoid cable TV and satellite TV subscription. Stream live TV from any device on the go and watch your favorite shows anytime, anywhere without restricting yourself to limited space.
DirecTV is compatible with popular devices including Apple TV, Fire TV, Smart TVs, Android, and iOS. DirecTV Now basic plan starts from $40 per month that gives access to 60 channels. While the $75 plan includes 120+ channels, which is more than enough to keep you hooked all the time. One of the downsides of DirecTV Now is that local channel lovers cannot get access to as many channels as offered by Cable TV or Satellite TV.
Sling TV
Sling TV is quite a popular streaming platform among cord ditchers. It is compatible with most of the devices including iOS, Android, Apple TV, and many more. Sling TV also allows its subscribers to add on premium channels including Starz, Epix, and Showtime along with network affiliates such as CBS, Fox, NBC, and ABC.
Sling TV also comes with Sports Extra, Kids Extras, and News Extras. You can select from an extensive range of channels, but Sling does not offer as much as that of cable TV. The best part is that it also includes the DVR option for $5 per month to record as much as 50 hours of content. If you want to watch shows in your local language, Sling TV gives you plenty of flavors to opt for.
Summing Up
Picking the best streaming service is quite difficult. For ease, you need to consider your monthly budget, channels you like to watch, and features offered by these services. That's all you need to ditch your cable and get hooked to streaming services.
---
Interesting related article: "Is it legal to use VPN with your favorite streaming platform?"