The coronavirus pandemic is like nothing we have seen before. It is affecting a wide variety of industries and included in those is the gambling industry. This is something that many people partake in, but the main way it functions is by people betting on live sport.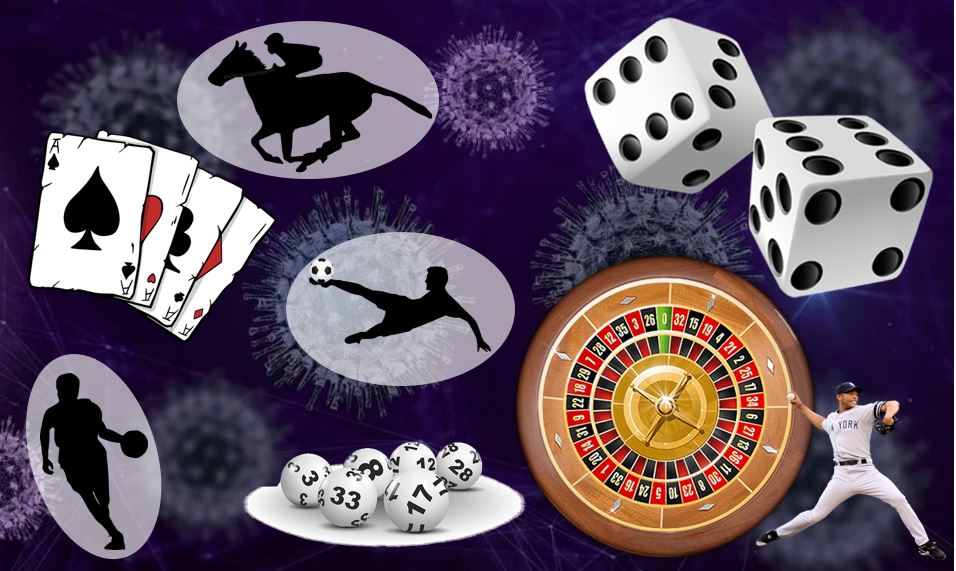 With very limited sport taking place at the moment, there is nothing to bet on and bookmakers are seeing a sharp drop in revenue. This is having an effect on people, recently we saw William Hill US furlough 600 of their staff due to the pandemic, and they are not the only ones doing this.
We are seeing the bookmaking industry change right in front of our eyes, and the change could last long into the future.
What are Bookmakers Doing to Move Players from Sports to eSports and Casinos?
There are millions of betting customers out there at the moment stuck in their own homes. Many would spend time betting, to give them something to look forward to and watch but they currently aren't able to do that.
Instead of a bet on their local football team, or the next horse racing meeting, bookmakers are trying to move players onto other betting opportunities, so that they can still make some income.
We have seen bookmakers increase their virtual sports service to bring virtual racing and football to their customers on a very regular basis, taking over from the slots departed by real-life action. We are also seeing a rise in the number of eSports events being covered. With players able to play remotely at home these are continuing, and that particular industry is thriving with nothing else taking place right now.
Lastly we are seeing casinos come to the fore. These obviously keep going whatever happens, and there will be some sports gambler out there who mix casino playing in with their regular wagering. Some bookmakers have increased their casino offers to try and get players switching to games such as roulette, blackjack or slots in this barren time for sport. Newbettingoffers.co.uk compares betting offers from bookmakers, these give new accounts a boost at the start and we are still seeing these on offer during this crisis.
Has Consumer Behaviour Changed Around the World
Consumer behaviour has certainly changed, with people spending less and not putting themselves in any kind of risky position. Here are some figures to see what is happening around the world.
The American Gaming Association has said that if casinos stay closed for the next eight weeks it will cost the US economy $21.3 billion. More than 530,000 gambling employees are currently out of work due to the Covid-19 crises, so they themselves are not earning any money to put back into the economy.
A closure in casinos would cost nearly $59 billion in wage losses for workers in the sector annually. On top of that, tax revenue would suffer, the casino gaming industry generates around $34.4 billion in annual tax revenue for the USA.
China continue to inject large amounts of money into their economy and the USA will no doubt have no choice but to follow suit. This shows just what is at stake here, how big the numbers are and how important it is for things to be done correctly, otherwise the consequences could be catastrophic.
What is Expected to Happen with Sporting Fixtures?
There has been much talk about sport. With countries all at different stages of the virus, there will be no agreed time to come back on a big scale, leagues, competitions and countries will have to decide for themselves when is the right time.
Some league will come back behind closed doors, horse racing could also do this too, staging meetings without fans for the summer period. We've also heard that golf may return without fans at some point during the summer if possible.
Whatever happens in your sport and country, it is unlikely to go back to normal straight away. Either your sport will be away for another few months, or it will return sometime this summer but without fans in attendance.
What do We Think will Happen to the Sports Betting Industry?
The likelihood is that the sports betting industry will eventually get back to normal. This may take time though, and when sport returns if people are still uneasy about going outside then this could bring a new wave of customers to the online betting world.
For example, if football leagues are playing behind closed doors, that implies that there is still a risk to leaving home and mixing with others. Would you risk yourself going to put a bet on when you are able to bet online with a bookmaker and not leave the house?
This could see a spike in new customer sign ups with online bookmakers, but eventually the industry should balance back out and get back to normal in months to come.
______________________________________________________________
Interesting related article: "What is the Coronavirus?"