If you're looking to make a lasting impression with your corporate gifting, choosing the right combination of items is important. Remember, the little details matter when it comes to luxury corporate gifting. You can't just throw any old thing together and expect to wow your clients.
It takes time and effort to put together the perfect corporate gift combination. But don't worry, we've done the hard work for you. Check out these seven amazing corporate gift combinations that are sure to impress your clients:
Wine and Wine Glasses
A bottle of high-quality wine is always a hit with clients. But why stop there? Include a set of luxury wine glasses to really make an impression. It will show that you pay attention to the little details and are willing to go the extra mile to give your clients luxury corporate gifts.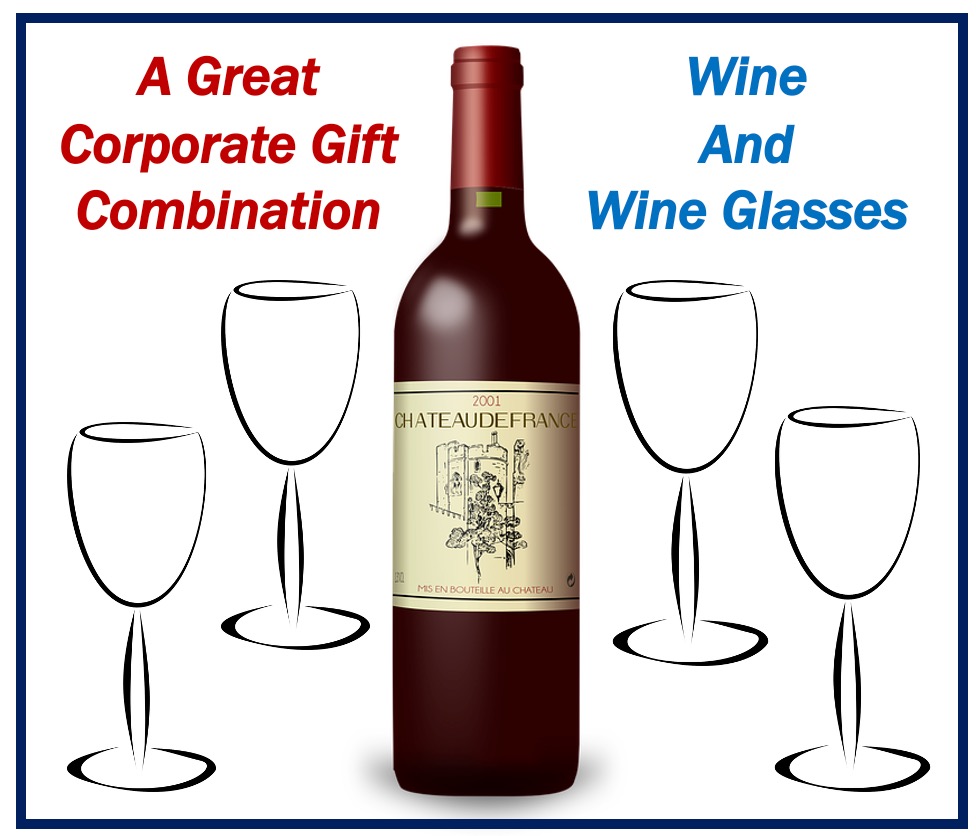 With a wine and wine glasses gift combination, your clients will be able to enjoy their wine in style. They'll be reminded of your thoughtfulness every time they drink from these beautiful glasses, even after the wine is gone.
Gift Card and Whiskey
Whether you are meeting with clients for business or social occasions, gift cards are always appreciated. But to really make an impression, include a bottle of premium whiskey. It will make your gift cards feel even more valuable and luxurious.
You can choose a gift card for a specific store or known brand that you know your clients will love. Or, you can give them a gift card that they can use anywhere. Either way, they're sure to appreciate the thoughtfulness of this corporate gift combination. And with a taste of luxury whiskey, they can enjoy their gift cards even more.
Tea and Teacups
If your clients are tea lovers, they're sure to appreciate a gift combination of tea and teacups. Choose a high-quality tea, along with a beautiful set of teacups. It is a great way to show your clients that you know them well and pay attention to their interests.
You can even take it a step further by choosing a tea specific to their favorite. But if you're not sure what kind of tea they like, some of the best tea include Earl Grey, Darjeeling, and Jasmine. They are all classic teas that are sure to please any tea lover.
Coffee and Mug
Another amazing gift combination for coffee lovers is a bag of their favorite coffee beans and a luxury mug. You can even have the mug engraved with their initials or name. This thoughtful gesture will impress your clients and show them how much you appreciate their business.
Your clients will love this gift combination because they can enjoy their favorite coffee in style. Make sure to pick a high-quality coffee bean so that they can really savor the flavor.
Notebook and Pen
For the clients who are always jotting down ideas or taking notes, a gift combination of a notebook and pen is sure to be appreciated. Get them a high-quality notebook that they can use for work or personal projects. And include a pen that is both stylish and functional.
Don't forget to add a personal touch by engraving the notebook and pen with their initials or name. It will make the gift even more special and unique. For the notebook, some good colors to choose from include black, grey, and navy.
Candles and Diffuser
If you're looking for a luxurious gift combination that is stylish and practical, then look no further than candles and a diffuser. It is an amazing gift for clients who love to relax in their homes.
The candles will provide a warm and inviting ambiance, while the diffuser will help to keep the air fresh and clean. By giving your clients this gift combination, you're sure to make a lasting impression.
Sweets and Chocolate
Who doesn't love sweets and chocolate? It's the gift combination that will please anyone, regardless of their age or gender. But, if you don't know what kind of sweets or chocolate your clients like, there are different ways to pull this off.
You can choose their favorite sweets or get creative and put together a unique selection of chocolates. But no matter what you choose, your clients will appreciate this tasty gift combination. Just make sure to get a bar of good quality chocolate to let them know that you don't skimp on the good stuff.
Watch and Cufflinks
For the dapper gentleman clients, a gift combination of a watch and cufflinks will make an impression. Get them a high-quality watch that they can wear for years to come. And include a pair of cufflinks that are stylish and unique.
Make sure to pick a watch and cufflinks that match their style. Don't go for something too flashy if they're more into classic and timeless styles. You can ask a sales associate for help if you're unsure what to choose. That way, you can be sure that your gift will be well-received.
Final Thoughts
These are just a few corporate gift combination ideas that will impress your clients. The only key is to put some thought into the gift so that it shows how much you value their business. With a bit of effort, you're sure to find the perfect corporate gift for your clients. So, start shopping today!
---
Interesting related article: