Corporate videos are very unique types of videos. They are filmed for a very specific audience, and while they need to be engaging and entertaining, they also need to get across a point or message that the company is trying to convey. That and the fact it needs to be representative of the brand, which means it needs to feel and look professional at all times.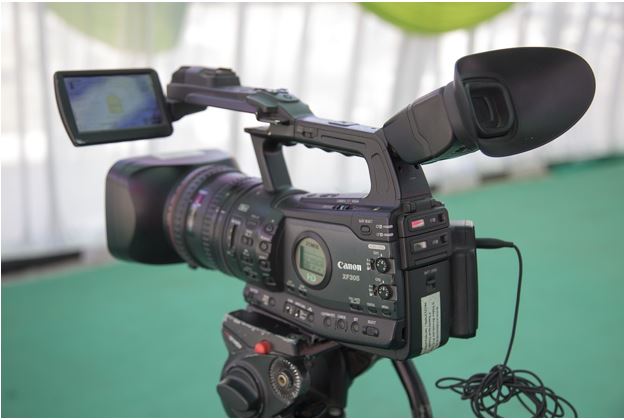 So, how do you make sure that you can check off all these boxes, film a video that hits the mark, stick within your budget and get the kind of results from customers and clients that you were hoping for? Here's a look at a few key essentials that can help you achieve all of that.
What is the Message You Want to Convey?
The very first step in any corporate video, no matter the size of the business or length of the video, is to determine what message you want to convey. If you aren't clear on the message, then the video won't come off as you hoped, and it certainly won't have the kind of effect you want on your customers and clients.
This essential tip goes hand-in-hand with being aware of who your viewers will be. The message should be crafted to a targeted audience, which you should have already identified.
Bring In a Professional Film and Production Company
Before you even start to fiddle around with storyboards, camera equipment, and scouting locations, you may want to put that budget to real good use and hire a professional film and production company. A professional company will have all the necessary training, experience, equipment, and contacts within the industry to ensure that your corporate video is nothing short of perfect.
Work on Creating an Emotional Connection with Viewers
Obviously, in order for a corporate video to be successful, it needs to grab the attention of your audience and keep it. One of the best ways to achieve this is to make some sort of emotional connection with them right from the start of the video. Now what that emotion is will be up to you, but much of it will be dictated by the message you are trying to convey. As well, don't be afraid to make various connections appealing to different emotions along the way.
Start Getting the Results You Want
Whether this is your first corporate video or you've filmed a few in the past, if you want to get the best and most effective results, following some simple steps and tips is essential. Not only will it help ensure the video is a success, but it can also help to act as your blueprint through the process.